Canadian woman turned away from US border after Muslim prayer videos found on her phone
After several hours, Fadwa Alaoui was denied entry for not having a visa, despite never having needed one in over 20 years of travelling to the country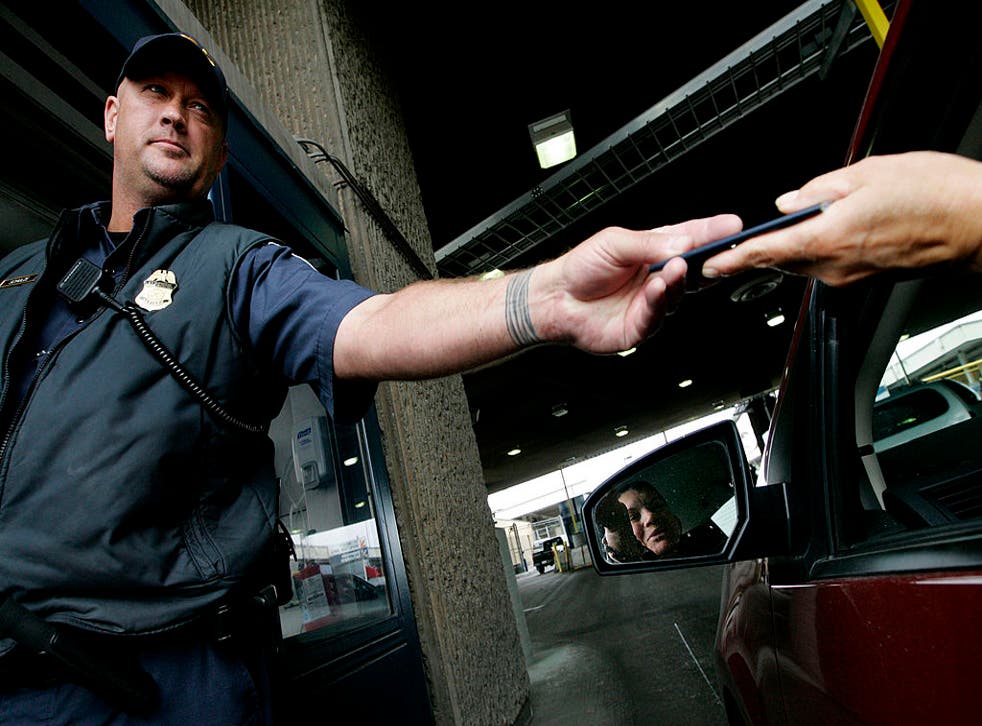 A Canadian woman has claimed she was turned away at the US border after Muslim prayers were found on her mobile telephone.
Fadwa Alaoui, who is a Moroccan-born Canadian citizen and has lived in Quebec, for 20 years said she crosses the border to the US almost every month to go shopping in Vermont and has never had any problems.
But during her last trip she was denied access after border officials asked her about her religion and her attitude to US President Donald Trump.
Speaking to the Canadian Broadcasting Corporation, Ms Alaoui said she was held for four hours before being told she wasn't welcome and forced to turn back.
She said: "The first question he told me: 'You are Muslim, right?' I responded, yes. He told me: 'Do you practise?' I told him yes. He told me:' Which mosque do you go?' So I started to explain the mosque where I go. 'What is the name of the imam? Where do you pray? Where do the women pray?'"
She added: "He asked me: 'What do you think about Donald Trump?' I told him, 'what?' He told me: '[What's] your opinion about his policy?' I told him, 'listen, he has the right to do whatever he wants in his country'. I don't expect that. I'm not following the news. I'm not following what happened. I have a busy life."
Following the questioning about her views on Mr Trump, the border officials said they had found Muslim prayers on Ms Alaoui's phone.
She said: "They asked about prayers that I receive on my phone. I told him I'm not aware about it. I'm not the one who sends it. But he wanted to know what does it mean to you? It's more prayers that we have to say. I've received from groups, from friends, because they know what I have been through with my kids. They send me prayers to say that it's going to help you or something like that."
However, Ms Alaoui was given a form to sign that reads: "Withdrawal of application for admission. Subject is inadmissible to the United States. An immigrant not in possession of a valid and expired immigrant's visa."
Why we should all go to Canada

Show all 8
She said she has never previously required a visa to enter the US, and her passport is not due to expire until June 2018.
Join our new commenting forum
Join thought-provoking conversations, follow other Independent readers and see their replies