More people arrested for marijuana 'than all violent crimes combined'
A report by two civil rights groups urges decriminalisation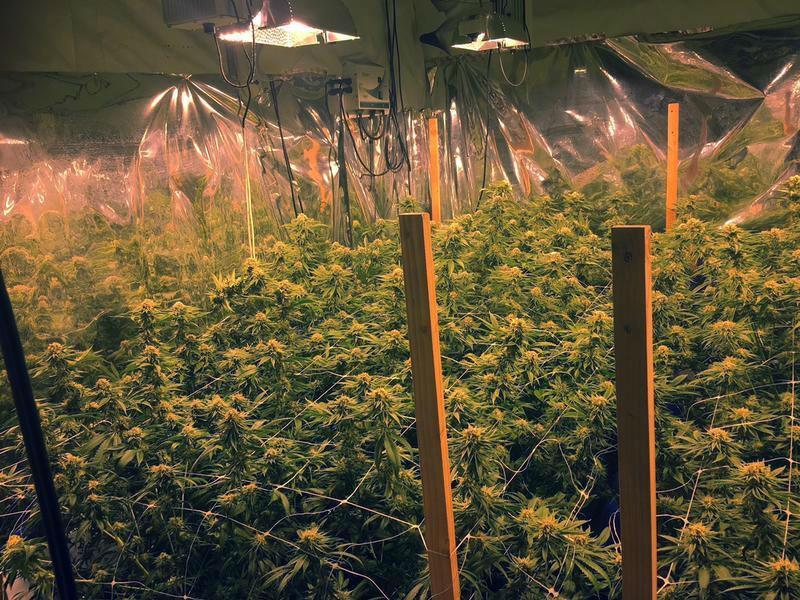 The situation is staggering. Police in the US arrest more people for cannabis use than all violent crimes combined.
Police make 1.25m arrests each year for drug possession, around half of which are for using marijuana. The total is more than than double that for violent crime arrests, according to two civil rights groups that are calling for drug decriminalisation.
A 196-page report by the American Civil Liberties Union and Human Rights Watch published on Wednesday, said the so-called "war on drugs" was a failure, with rates of drug use unchanged since President Richard Nixon launched the campaign more than 40 years ago.
The report said that states and the federal government should decriminalise the use and possession of drugs for personal use and focus instead on prevention and reducing harm, according to Reuters.
"These wide-scale arrests have destroyed countless lives while doing nothing to help people who struggle with dependence," said Tess Borden, the report's author.
The report said nearly half of all drug possession arrests in 2015, or more than 574,000, were for marijuana, based on figures form the Federal Bureau of Investigation.
In the same year, there were 506,000 arrests for violent crimes such as murder, rape and aggravated assault, FBI data showed. Four times as many people are arrested for possessing drugs than distributing them, the report said. Even though whites are more likely than black people to use illicit drugs in the course of their lives, adult African-Americans are more than two-and-a-half times more likely to be arrested for drug possession.
The report came as five US states - Massachusetts, Maine, California, Arizona and Nevada - prepared to vote on November 8 on legislation that would legalise recreational use of marijuana. Four states and the District of Columbia allow possession of small amounts for personal use.
A growing number of Americans back legalizing marijuana, with 57 per cent saying it should be made legal in a Pew Research Center poll also released on Wednesday.
Join our commenting forum
Join thought-provoking conversations, follow other Independent readers and see their replies