Casey Anthony: America's 'most hated mother' breaks silence nine years after child's death
 'I'm OK with myself, I sleep pretty good at night'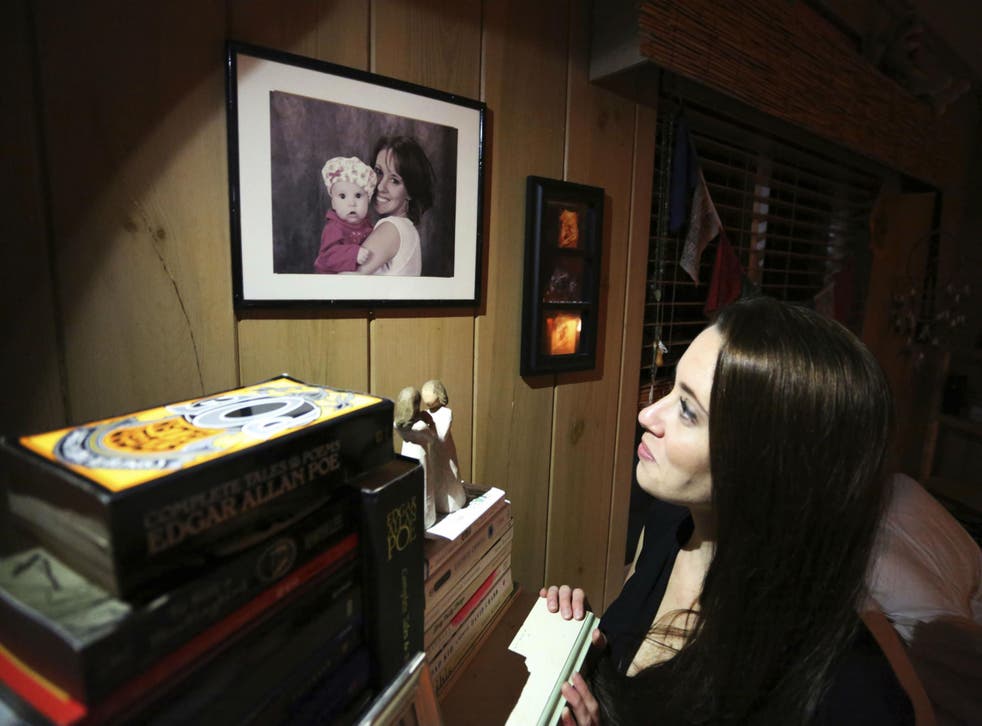 A mother who was acquitted of murdering her child has broken her silence - insisting she still does not know how the last hours of her daughter's life played out.
Two-year Caylee Anthony was last seen in July 2008 and was reported missing by her family. That December, the child's skeletal remains were discovered in a blanket inside a rubbish bag close to the family home.
In 2011, the child's mother, Casey Anthony, was charged with her daughter's murder but subsequently found not guilty in a case that gripped America and dominated cable news headlines.
Just last week, the judge who oversaw the Florida trial, said he believed Ms Anthony most likely accidentally killed her daughter by using too much chloroform to calm her before suffocating her with duct tape.
In her first media interview, Ms Anthony told the Associated Press she realised that many people did not believe her. Despite that, she said: "I'm OK with myself, I sleep pretty good at night."
The 30-year-old's main complaint was as to the way some of the media had portrayed her as a partying child-killer.
"My sentence was doled out long before there was a verdict. Sentence first, verdict afterward," said Ms Anthony, who could have faced the death penalty if convicted.
Ms Anthony was dubbed "America's most hated mom" amid reports she went to nightclubs and got a tattoo in the month her daughter was missing.
"Caylee would be 12 right now. And would be a total badass," she said
But when discussing Caylee's last moments, the 30-year-old Anthony reportedly spoke in sober tones.
"I'm still not even certain as I stand here today about what happened," she said. "I understand the reasons people feel about me. I understand why people have the opinions that they do."
It has been almost nine years since Caylee went missing, and six since the Orlando trial that ended in her mother's acquittal. Experts testified that air samples indicated that decaying human remains had been present in Casey Anthony's trunk.
The defence team, led by Jose Baez, said the child had drowned accidentally in the family's swimming pool on June 16, 2008, and that George Anthony - the child's grandfather - got rid of the body. The defence contended that Ms Anthony lied about this and other issues because of a dysfunctional upbringing,
In the end, prosecutors proved Ms Anthony was a liar, but convinced the jury of little else.
The government failed to establish how Caylee died, and investigators could not find her mother's DNA on the duct tape they said was used to suffocate her. After a trial of a month and a half, the jury took less than 11 hours to find Anthony not guilty of first-degree murder, aggravated manslaughter and aggravated child abuse.
"Even if I would've told them everything that I told to the psychologist, I hate to say this but I firmly believe I would have been in the same place," she said.
"Because cops believe other cops. Cops tend to victimise the victims. I understand now…I see why I was treated the way I was even had I been completely truthful."
Asked about the drowning defence, she said: "Everyone has their theories, I don't know. As I stand here today I can't tell you one way or another. The last time I saw my daughter I believed she was alive and was going to be OK, and that's what was told to me. "