Chapel Hill shooting: Craig Stephen Hicks condemned all religions on Facebook prior to arrest for murder of three young Muslims
Prominent atheist Richard Dawkins has condemned the attack
Adam Withnall
Wednesday 11 February 2015 11:28 Comments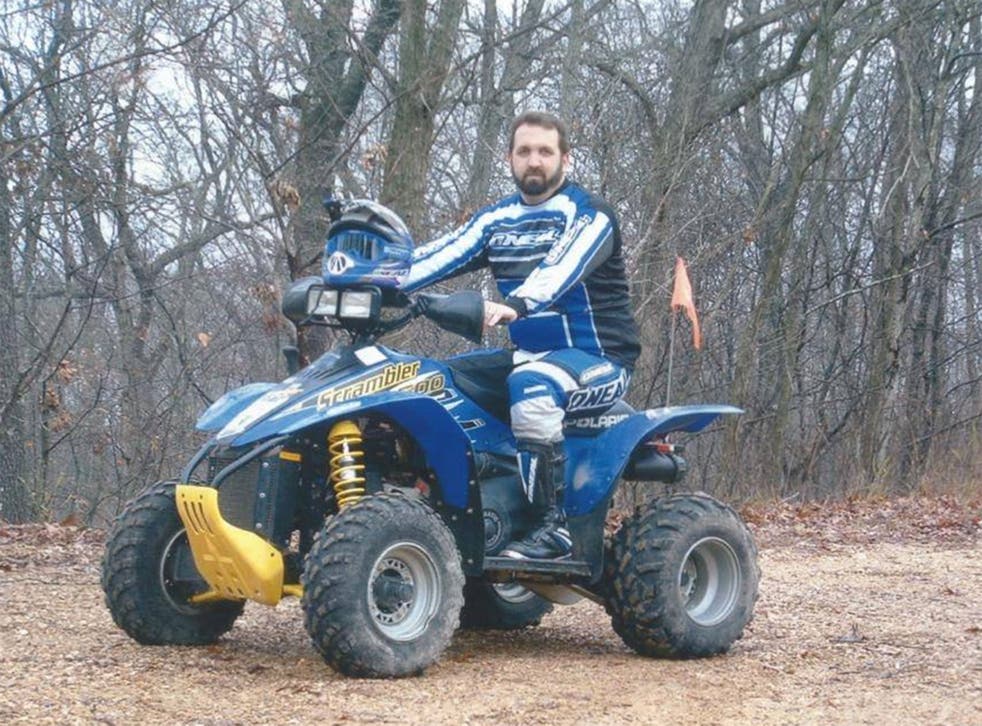 The man arrested on suspicion of killing three young Muslims in North Carolina described himself as an "anti-theist" and criticised all religions online.
Police said 46-year-old Craig Stephen Hicks handed himself in to officers in Chapel Hill overnight in the wake of the deaths of 23-year-old Deah Shaddy Barakat, his wife Yusor Mohammad, 21, and her sister, Razan Mohammad Abu-Salha, 19.
A regular social media user, his last three posts were a cute dog video about the Pavlov effect, a viral advert for Air New Zealand involving mountain bikes, and a picture from United Atheists of America asking "why radical Christians and radical Muslims are so opposed to each others' influence when they agree about so many ideological issues".
TV programmes liked by Hicks include The Atheist Experience, Criminal Minds and Friends, while he describes himself as a fan of Thomas Paine's The Age of Reason and Richard Dawkins' The God Delusion.
Hicks' pictures largely consist of images with text mocking religion and supporting atheism, but include images of himself and his wife at Disneyland, what he describes as his "loaded 38 revovler", and himself separately on a quad bike and wearing a suit.
The shooting of the three Muslims has been widely condemned across social media, including by Richard Dawkins himself, who tweeted: "How could any decent person NOT condemn the vile murder of three young US Muslims in Chapel Hill?"
In pictures: the Chapel Hill shooting

Show all 8
Other users have called on people to donate to a charity in Deah Barakat's honour. The victim volunteered for a number of agencies providing dental relief to Syrian and Palestinian refugees, as well as caring for homeless people in the US.
Register for free to continue reading
Registration is a free and easy way to support our truly independent journalism
By registering, you will also enjoy limited access to Premium articles, exclusive newsletters, commenting, and virtual events with our leading journalists
Already have an account? sign in
Join our new commenting forum
Join thought-provoking conversations, follow other Independent readers and see their replies