Chattanooga bus crash driver allegedly told children: 'Are you ready to die?'
The crash killed five children and wounded a dozen more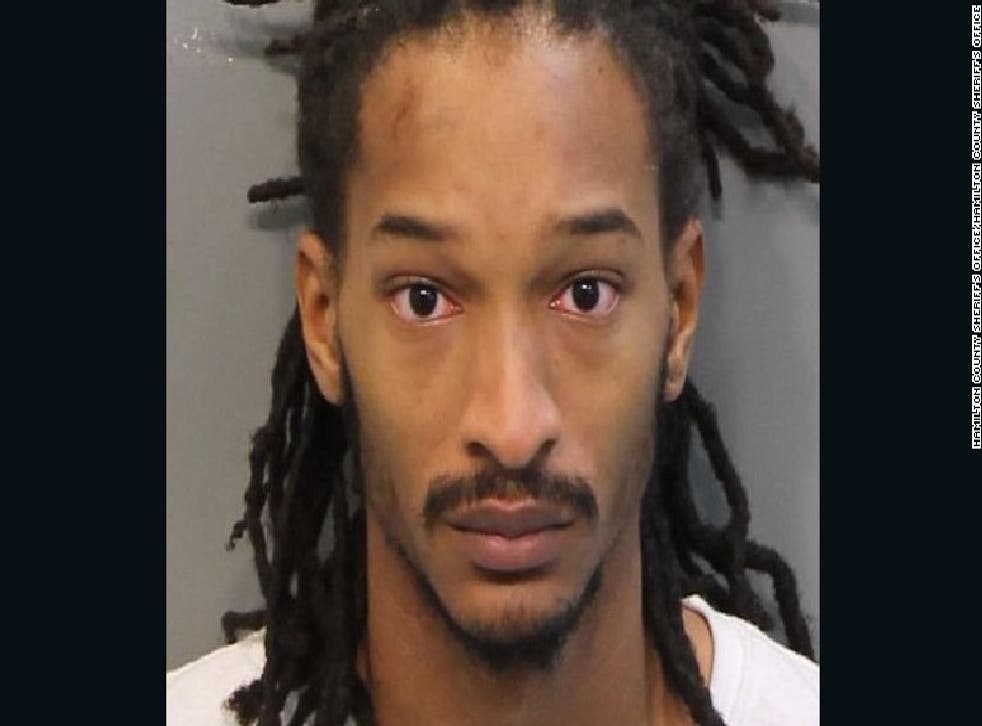 The driver of a Chattanooga school bus which crashed and killed five children and wounded six more allegedly asked them: "Are you ready to die?"
A mother who had three children on the bus, one of whom was killed, told CBS that the driver had spoken to the schoo lchildren moments before the bus crashed.
"The mother says that in the moments before the crash, the bus driver said something to the effect of 'Are you all ready to die?' and then seconds later, the bus was on its side and five kids were killed," the reporter said.
The driver, 24-year-old Johnthony Walker, has been arrested and charged with five counts of vehicular homicide, reckless endangerment and reckless driving.
Investigators are still determining what caused the crash, but say the vehicle was driving much faster than the limit of 30 miles per hour.
Driving conditions were clear and dry when the bus was barreling down a narrow, winding road. With dozens of children on board, it swerved to the right, hitting a driveway and mailbox, then swerved in the opposite direction and began to overturn, striking a telephone pole and a tree, according to an arrest affidavit.
Mr Walker's mother said he called him after the crash and told her he had been involved in a "drastic accident".
"When he talked to me, he was terrified," she said, describing him as a father of a three-year-old and who had never been in trouble before.
"He was trying to get them (children) off the bus — all the bodies were limp. There was blood everywhere. He has been cooperating with the police. He texted me minutes later saying the kids are dead," she said.
A total of 12 children are still in hospital after the crash, six of which are in intensive care.
Chattanooga mayor Andy Berke said: "There are no words to comfort the broken heart of a mother of father. As I pray for families affected by tragedy, I ask you to do the same."
Durham School Services, which transports one million students every day to school, said it was working with police and school officials during the investigation.
Its website, normally yellow, was black on Tuesday, displaying a statement about the bus crash.
"Our entire team at Durham School Services is devastated by the accident yesterday that tragically claimed the lives of Chattanooga students," the statement said.
In the hours after the crash, a local blood bank extended its opening hours across three locations as hundreds of donors rushed to give blood.
Join our new commenting forum
Join thought-provoking conversations, follow other Independent readers and see their replies