Gay Chechens denied US visas after attempting to flee horrors of government crackdown
As many as 40 individuals are in hiding to avoid a dangerous crackdown on suspected homosexuals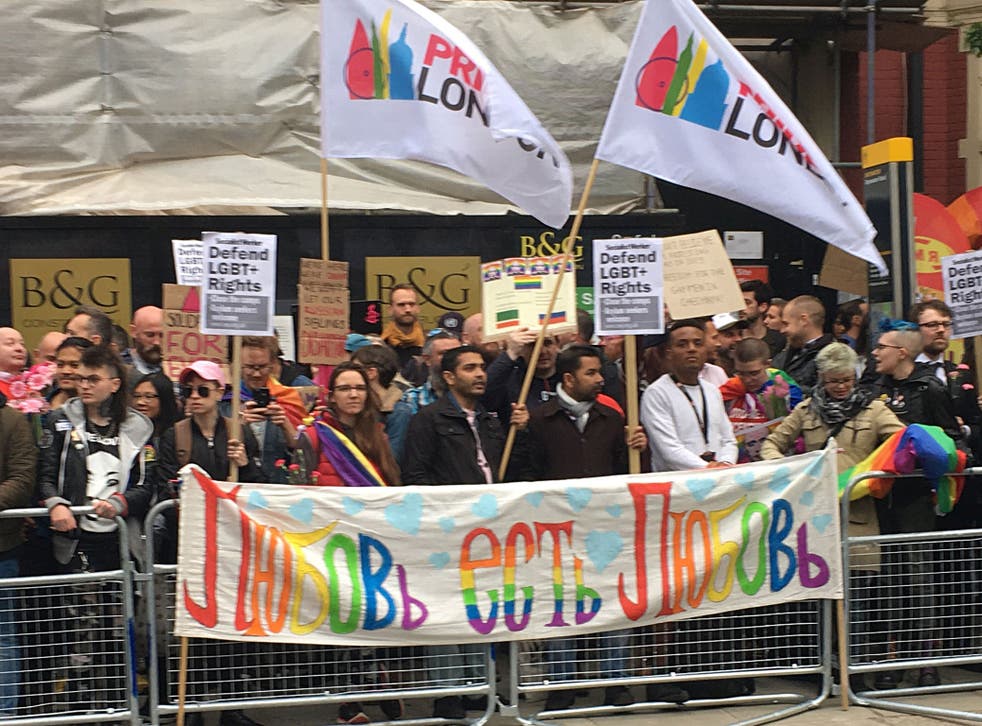 The United States has denied visas for roughly forty gay Chechens currently in hiding fearing severe persecution for their sexual identity.
The individuals are hiding in various locations around Russia after a wave of kidnappings, torture, and disappearances of gay people were reported in Chechnya, a semi-autonomous region in southern Russia that borders Georgia.
A US State Department official declined to confirm or deny if the individuals had been denied visas, telling the Independent that visa records are confidential under US law and that they are unable to discuss individual visa requests. A spokesperson for the Russian LGBT Network had confirmed the visa denials to Buzzfeed News.
Just two individuals have been able to secure visas to safe countries since the revelation last month by independent Russian newspaper Novaya Gazeta that dozens of gay Chechens were being abused in Chechnya. That's in spite of assertions from Western countries, including the US, that the events in Chechnya are revolting.
"The United States continues to be concerned about the situation in the Republic of Chechnya, where credible reports indicate at least 100 men have been detained on the basis of their sexual orientation," the State Department official said. "Credible reports further indicate that some of those men have been tortured and even killed. The United States categorically condemns the persecution of individuals based on their sexual orientation or any other basis."
Other reports have indicated that as many as several hundred men may have been abducted during the crackdown. There are at least six secret prisons being used to detain men suspected of being gay.
Purges strike fear in new Chechnya

Show all 6
The man who rules Chechnya, Ramzan Kadyrov, has denied any crackdown on gay people has occurred because Chechnya by saying that his province doesn't have "non-traditional sexual orientation". Mr Kadyrov has also been accused of hunting his critics down — both within Russia and outside its borders — and the journalists who wrote the story detailing the crackdown have left Russia for safety after they were labelled enemies of the country.
Register for free to continue reading
Registration is a free and easy way to support our truly independent journalism
By registering, you will also enjoy limited access to Premium articles, exclusive newsletters, commenting, and virtual events with our leading journalists
Already have an account? sign in
Register for free to continue reading
Registration is a free and easy way to support our truly independent journalism
By registering, you will also enjoy limited access to Premium articles, exclusive newsletters, commenting, and virtual events with our leading journalists
Already have an account? sign in
Join our new commenting forum
Join thought-provoking conversations, follow other Independent readers and see their replies