Chelsea Manning 'rushed to hospital after trying to take own life'
Manning is serving a 35 year sentence in a military jail in Kansas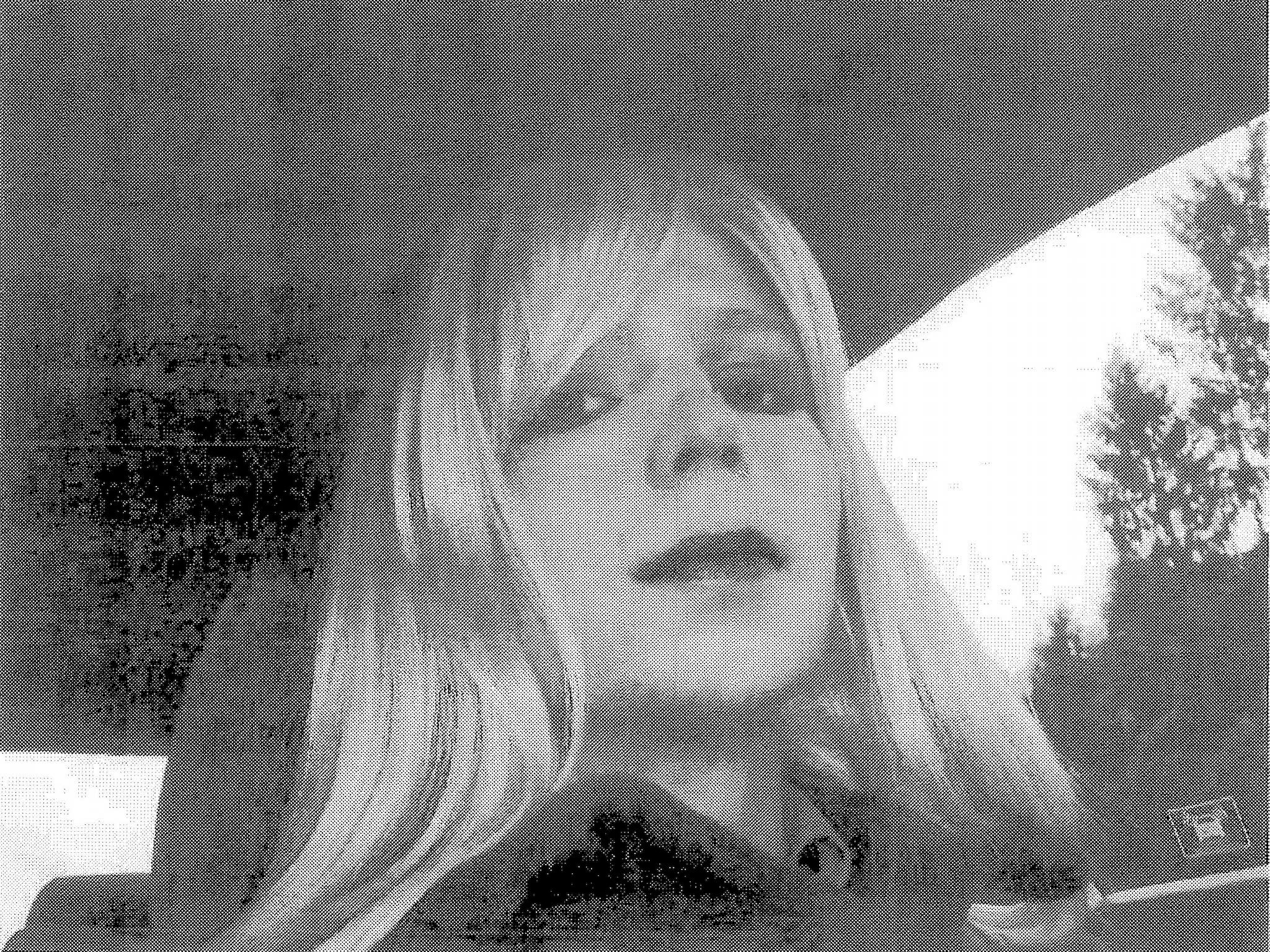 Chelsea Manning, the military whistleblower serving a 35 year sentence, was rushed to hospital after reportedly trying to take her own life.
A US media report said that Manning, who is being held in a cell at the US Military Disciplinary Barracks at Fort Leavenworth, Kansas, was taken to hospital early on Tuesday morning. CNN said that it was believed that the 28-year-old had tried to kill herself.
There was no immediate independent confirmation of this. A spokesman for the US Army told The Independent he was waiting for an approved statement before being able to comment. The Washington Post reported that the military said Manning had since been returned to her cell but provided no other details.
Manning's lawyer, Nancy Hollander, said in a statement that she was "shocked and outraged" that an official at Fort Leavenworth provided "confidential medical information" about Manning to the media but had not shared anything with her team. She said she had been due to speak with her client at 2pm on Monday but was told she could not be connected.
"Despite the fact that they have reached out to the media, and that any other prison will connect an emergency call, the army has told her lawyers that the earliest time that they will accommodate a call between her lawyers and Chelsea is Friday morning," she said.
"We call on the army to immediately connect Chelsea Manning to her lawyers and friends who care deeply about her well-being and are profoundly distressed by the complete lack of official communication about Chelsea's current situation."
Manning was sentenced in August 2013 to 35 years' imprisonment, with the possibility of parole in the eighth year after being convicted of leaking classified material to Wikileaks.
Manning, who was born Bradley Manning, said in a statement after the sentencing that she had felt female since childhood and wanted to be known as Chelsea.
"As I transition into this next phase of my life, I want everyone to know the real me," she said at the time.
Snowden, Assange and Manning statues unveiled in Berlin
"I am Chelsea Manning. I am a female. Given the way that I feel, and have felt since childhood, I want to begin hormone therapy as soon as possible. I hope that you will support me in this transition."
Last year, in a legal first, the US Army granted her hormone therapy to transition while serving her sentence at the Fort Leavenworth Disciplinary Barracks, deeming it "medically appropriate and necessary".
Approval came after she filed a lawsuit against the army because she said she had been been denied the treatment she needed for over a year.
Last week, Manning wrote an essay for the Guardian in which she welcomed the military's decision to end its ban on transgender people in service, but arguing that the reforms did not go far enough in establishing equality.
Join our commenting forum
Join thought-provoking conversations, follow other Independent readers and see their replies