Chicago under fire: 40 shot in one weekend as gun violence surges
An 11-year-old girl shot by stray bullet while making chocolate and marshmallow snacks during a sleepover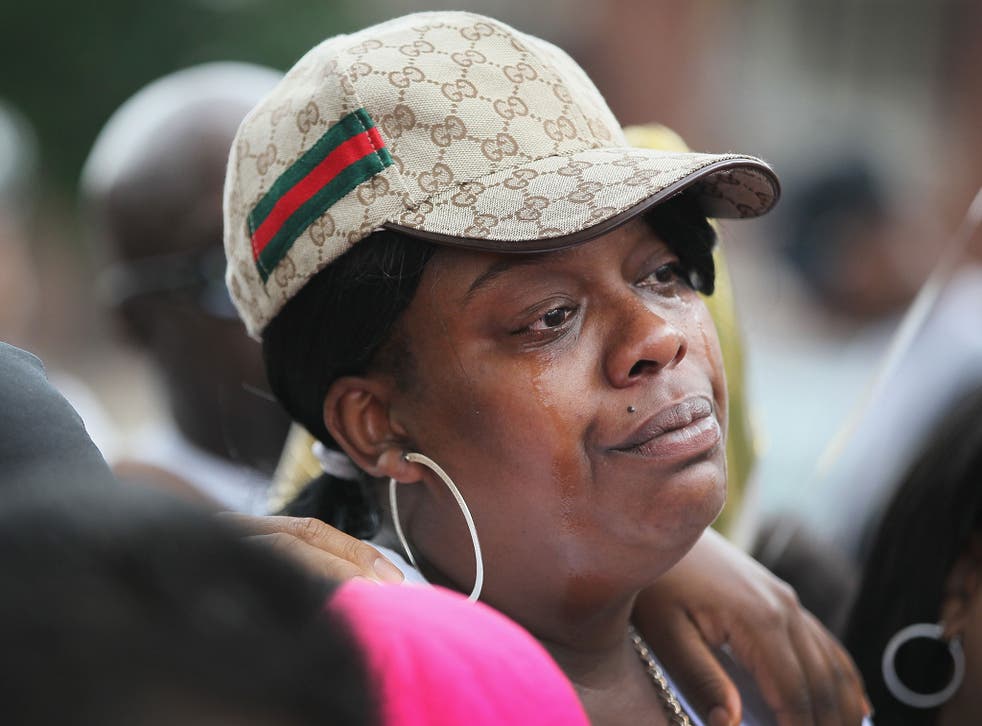 Residents of Chicago were agonising again on Monday on what ails their city after another weekend of chaotic gun violence that saw at least 40 people shot with four losing their lives to bullet wounds – including an 11-year-old girl who died while making chocolate and marshmallow snacks during a sleepover.
Friends and relatives of Shamiya Adams said she was on the floor in the sitting room of a friend's house on Friday evening making s'mores when a stray bullet from a shooting outside struck her in the head. She was rushed to a nearby hospital but was declared dead on Saturday morning.
"Everybody was in the room," Aaron Hill, who lives at the house but wasn't there at the time of the shooting, told the Chicago Tribune. "They were just doing their girlie things. They heard shots and a bullet came through the window." Other witnesses said the bullet had travelled through a wall of the house.
The death of the young girl, whose mother had rarely let her out of her home because she feared for her safety, was being held up by some as a symbol of the violence that has again gripped Chicago this summer. "If you can't even be at home, where can you be safe?" asked Terrence Redmond, her 32-year-old cousin.
Two federal agencies, the FBI and the US Bureau of Alcohol, Tobacco, Firearms and Explosives, only recently announced plans to send additional manpower to Chicago to assist its police department over the remainder of the summer in the wake of the 4 July weekend which saw a shocking spike in shootings. In a four-day period, 82 people were shot across the Windy City, with 17 killed.
Rahm Emanuel, Chicago's mayor and the former chief of staff for President Barack Obama, has been trying to assert that violent crime has declined since his election in 2011. Overall homicide rates could still end up being lower than last year and will certainly not match those of the 1990s. But such statistics will be little comfort for those on the front lines of the violence now.
"The familiarity of laughter has been replaced by the familiarity of gunfire," Mr Emanuel said in a Saturday morning press briefing after the killing of Ms Adams.
Also over the weekend, a 24-year-old man, Richard Velasquez, was shot in the chest and killed in a bar on the South-west side of the city in the early hours of Sunday. Another man, 21-year-old Jaquan Hard, was struck in the head and killed as he and a friend got into a taxi on the West Side. The friend and driver were being treated for wounds. A fourth victim was found dead in a car in an alley known by police to be frequented by gang members.
Mr Emanuel has been battling the state legislature of Illinois to passer stricter gun-control laws. While the city itself has taken steps to restrict gun sales, police say that firearms flow almost unimpeded from dealers in southern Illinois and neighbouring Indiana.
There were complaints from some of the roughly 100 people who attended a vigil for Shamiya at her home on Sunday night that none of the city's top politicians, including Mr Emanuel, had joined them.
Facing an election next year, Mr Emanuel has seen his poll numbers sink this year, particularly among African-Americans, a vital constituency if he is to serve another term.
Join our new commenting forum
Join thought-provoking conversations, follow other Independent readers and see their replies