Malnourished Texas children found 'covered in faeces' in dog cage
The children are likely to need years of therapy to heal
Laura Brickman
Wednesday 13 February 2019 17:22 Comments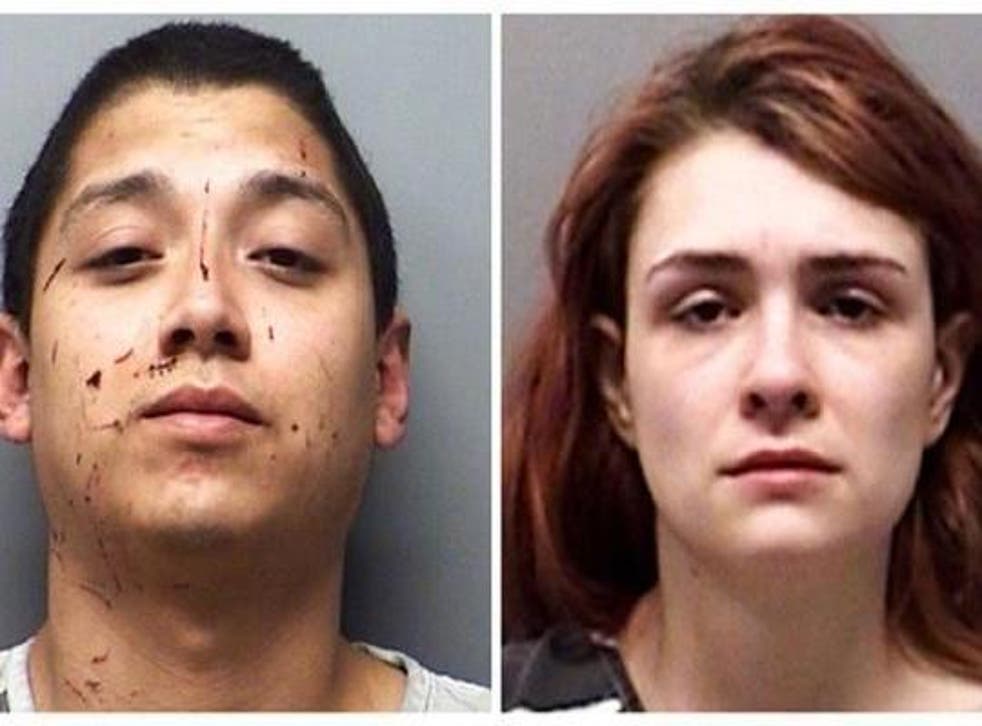 Four children were found in a 'state of neglect' on a property near Rhome, Texas, about 20 miles (32 km) on Tuesday, with two of the children locked in a small dog kennel.
Aged five, four, three, and one, all four were malnourished and covered in feces and urine amidst 'filthy' and 'cluttered' living conditions, according to the Wise County deputies. The older two children were locked in a 3-by-3 foot dog cage (90-by-90 centimeteres).
The discovery was made after sheriff's deputies responded to a domestic incident found 24-year-old Andrew Joseph Fabila, father to one of the children, with scratches covering his face, and Paige Harkings, believed to be the mother of all four.
During the response deputies heard the children's voices from a makeshift space inside an outbuilding and found them all to be malnourished and without access to food and water.
"This is at the top of the list of worst cases, as far as children," Craig Johnson, Chief Deputy, Wise County Sheriff's Department said in a press conference on February 12.
"There was plenty of food inside the barn, but the refrigerator and the cabinets had been locked so the kids could not get in to get food," Lane Akin, the Wise County Sheriff, told the Associated Press.
World news in pictures

Show all 50
The children were taken to a local children's hospital and were transferred to foster care on Tuesday night. Marissa Gonzales, a spokeswoman for the Texas Department of Family and Protective Services, said the agency has had contact with the family before, but at a different location.
Ben Wilkins, Dallas Court Appointed Special Advocates chief program officer assigned to the children, says they will likely need years of medical care and therapy to heal from the abuse. "It may be really hard for them to trust that it's going to be ok with whoever's going to take care of them now. And all of that will take a lot of love, a lot of patience and a lot of consistency over time to help them in that process of healing," he told NBC.
Harkings and Fabila were both booked on four counts of child endangerment, and Harkings was also charged with aggravated assault for the injuries to Harkings face.
Register for free to continue reading
Registration is a free and easy way to support our truly independent journalism
By registering, you will also enjoy limited access to Premium articles, exclusive newsletters, commenting, and virtual events with our leading journalists
Already have an account? sign in
Join our new commenting forum
Join thought-provoking conversations, follow other Independent readers and see their replies