Chile harvests first marijuana plants in project to help ease the pain of cancer sufferers
The oil extracted from the plants will be given to 200 selected cancer sufferers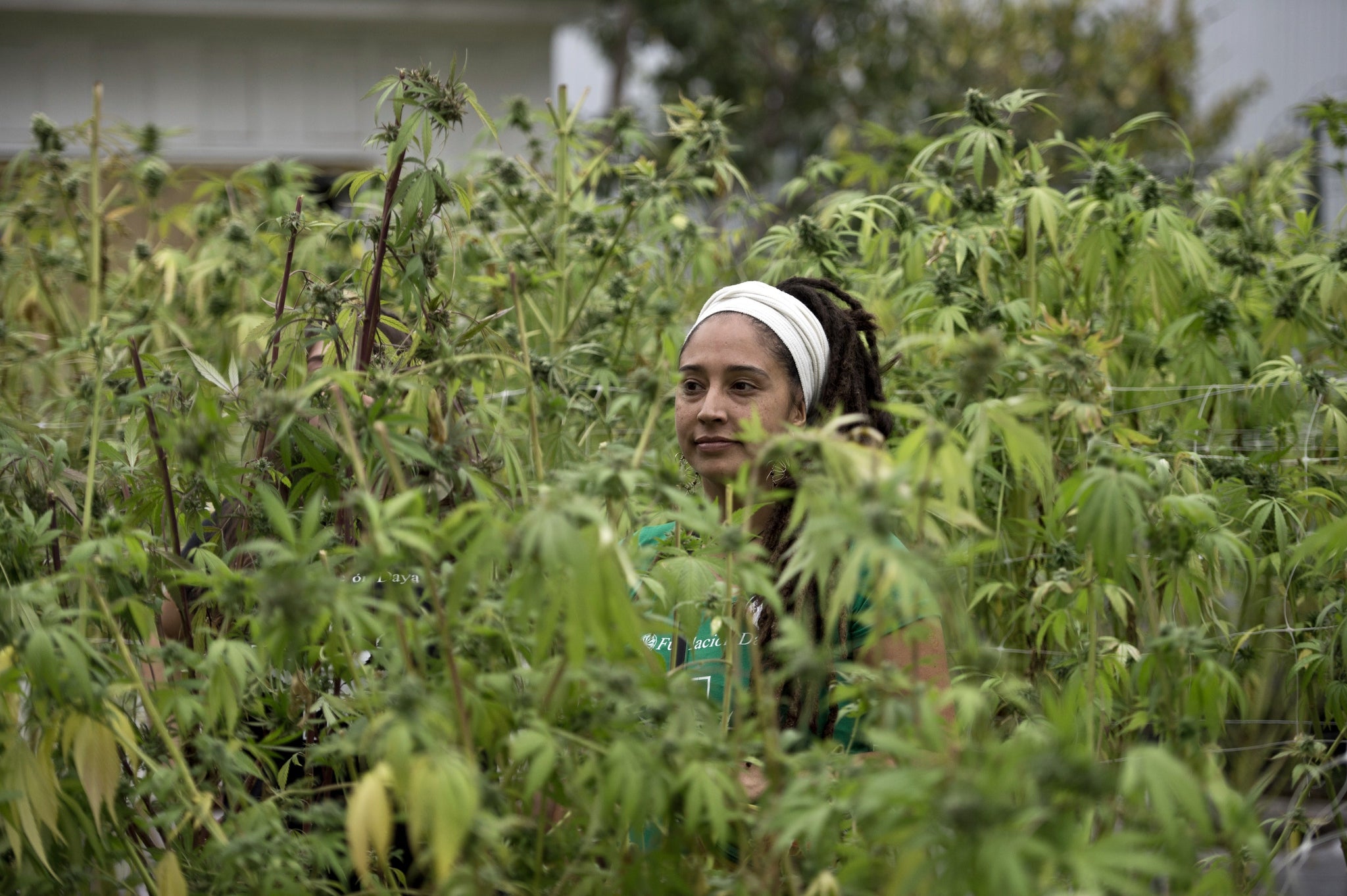 Chile has harvested its first crop of medicinal marijuana as part of a pilot programme that is aimed to ease the pain of cancer sufferers.
Cameras were allowed in to see the first harvested marijuana plants being picked at the heavily guarded growing facility in the La Florida district of Chile's capital Santiago.
The 850 cannabis seeds from the Netherlands, were first planted in October following a decision by Chilean health authorities to allow marijuana to be grown for medicinal purposes.
Cecilia Heyder, who was diagnosed with breast cancer in 2011 said the pilot scheme was a "huge achievement," adding, "I just wish all of Chile's municipalities could achieve this as well."
The planting, selling and transporting of marijuana is still illegal in Chile and can see offenders jailed for up to 15 years if caught.
The move by Chile follows a growing trend towards the softening of the laws against marijuana around the world.
In the US, over 20 states allow medicinal marijuana to be grown, while Colorado and Washington now permit the personal use of marijuana by its residents.
The new law would allow Chileans to possess up to 10 grams of marijuana and prohibit smoking of the drug in public.
Join our commenting forum
Join thought-provoking conversations, follow other Independent readers and see their replies