Chris Christie 'seriously considering' 2024 presidential run
Former governor previously dropped out of the 2016 contest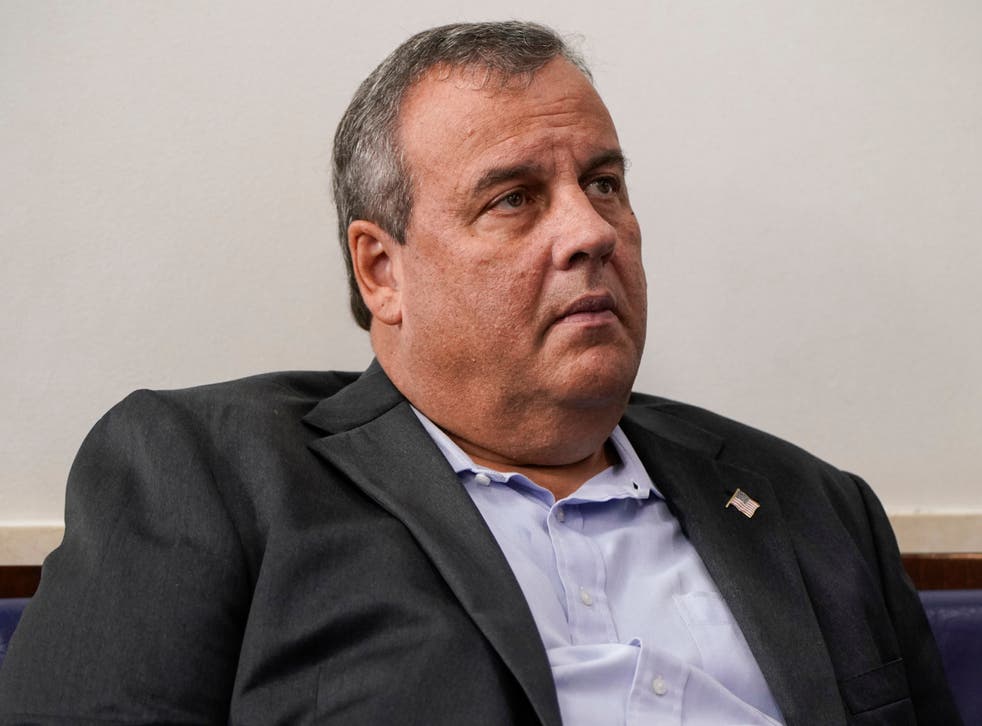 Leer en Español
Former New Jersey governor Chris Christie is 'seriously considering' a 2024 presidential run, according to a report by Axios.
The outlet reported that friends of the 58-year-old have said he believes he'd be the only person in the 2024 field with executive experience who has run a presidential race before.
The former governor previously dropped out of the 2016 contest for the Republican nomination and endorsed former President Donald Trump.
In December, Mr Christie hinted at the possibility of another campaign saying he would "not rule it out" when asked.
The reaction to the news on social media was largely pessimistic, with one user saying the former governor has "less than zero" chance of making the nomination.
"Chris Christie will never stand a chance. Why even waste time suggesting he will possibly be a candidate," one user commented.
"I know Christie thinks that he can best triangulate between Donald Trump and the new GOP, but he can't. His best moment to run was in 2012. He missed out," another person said.
While Mr Trump still mulling his plans for a 2024 bid, the path for the nomination remains wide open. Mr Christie has reportedly told associates that the former president's plans won't affect his own decision-making.
Former Secretary of State Mike Pompeo, former Vice President Mike Pence, and Florida governor Ron DeSantis are all also showing signs of gearing up to throw their hat in the ring for a 2024 run, the Associated Press has reported.
Many Republicans with national ambitions are openly laying the groundwork for campaigns as Mr Trump continues to mull whether to launch a third bid for the White House.
"It's a free country. Folks can do what they want", Mr Trump's adviser Jason Miller told the AP in response to the moves.
"But if President Trump does decide to run in 2024, the nomination will be his if you're paying any attention to public polling of Republican voters", Mr Miller added.
Polling does show that Mr Trump remains a commanding figure among GOP voters, despite his loss in November to Democrat Joe Biden.
Join our new commenting forum
Join thought-provoking conversations, follow other Independent readers and see their replies