Chrissy Teigen says Donald Trump's election victory has damaged her mental health
'Today I had a tooth shaved down because crippling anxiety makes me grind and rock my teeth on one side. I blame trump,' says supermodel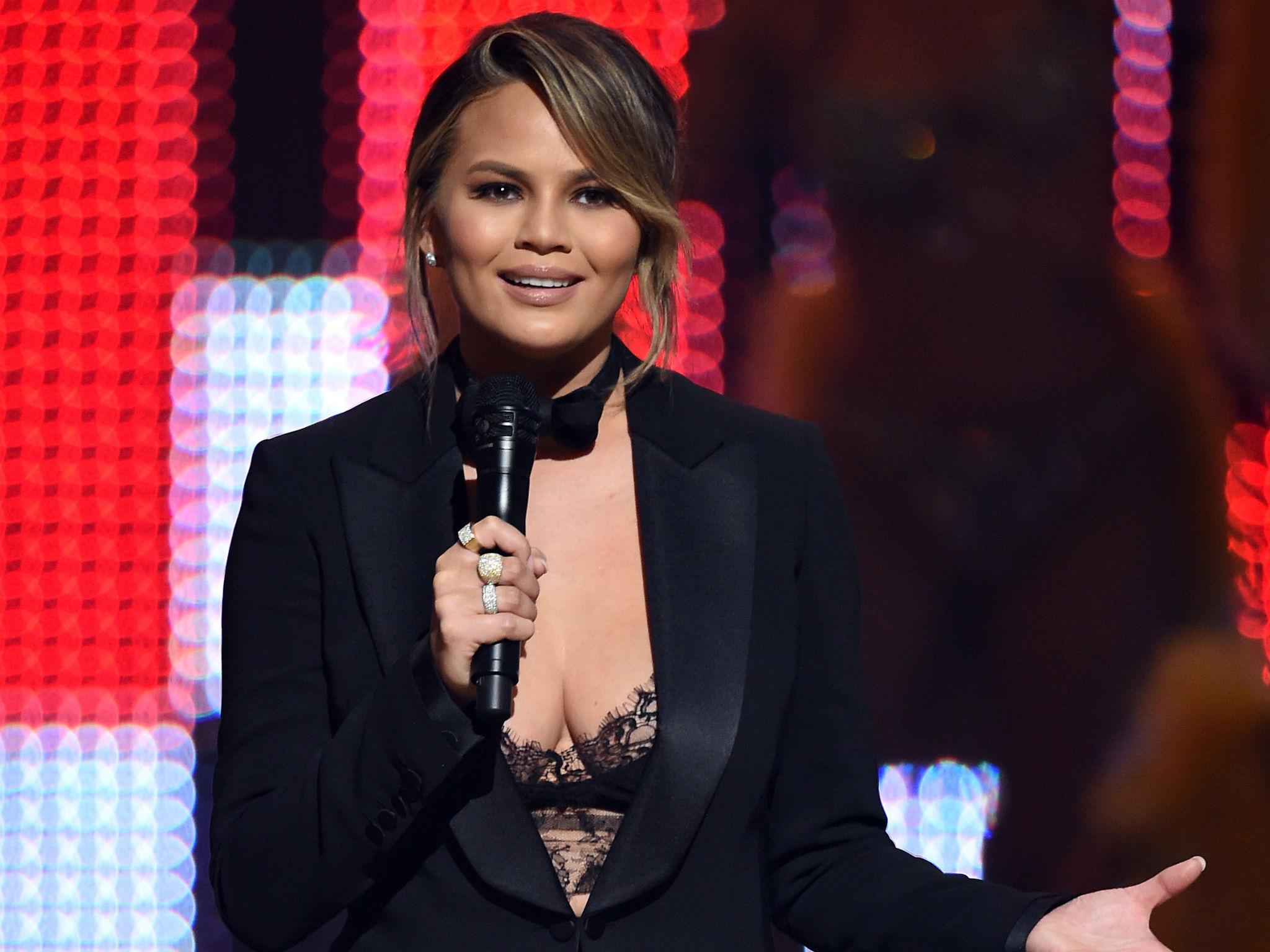 Chrissy Teigen has suggested the election of Donald Trump has had a detrimental effect on her mental health and her anxiety has been exacerbated by the actions of the Trump administration.
The model, who is arguably one of President Trump's most outspoken and cutting critics, said she has been living in fear of the world "exploding" in the wake of his tenure.
The 31-year-old said she was growing exhausted of the "manically insane, incompetent President" and the "dumpster fire administration" and was considering changing her meds.
Launching into a Twitter tirade about President Trump, she said: "I'm going to have to go on another med. That is not a joke.
"I think I need to either up my dosage or talk to my doctor to 'see what works for me' when the world explodes."
Teigen then explained she had resorted to having one of her teeth "shaved down" due to being overwhelmed with anxiety.
"Today I had a tooth shaved down because crippling anxiety makes me grind and rock my teeth on one side. I blame trump," she said.
"I also had Botox in my jaw muscle to relieve tension from constantly clinching. I was not like this before. Pay my bill, POS POTUS. Politics aside, I feel relief for the first time in many months. It really works."
The famous men and women who aren't afraid to speak their mind
Show all 10
This is by no means the first time Teigen has vented her frustrations about President Trump. Both herself and husband John Legend have often taken aim at the billionaire property developer.
Last year, Teigen found herself embroiled in a Twitter spat with Mr Trump himself after she called out the reality TV star's twitter announcement he would be meeting "a large group of African American Pastors" but claiming it would not be a media opportunity.
Seemingly confused by his decision to publicly broadcast this to his millions of followers in spite of his assertion it wasn't a "press event", Teigen responded: "So don't tweet about it you tw*t".
Teigen started trolling Mr Trump far before he announced his presidential bid. In February she told USA Today. "I've actually been a big Donald Trump hater for a long time. If you go back, I've been trolling him for about five to seven years now".
"I've been doing this forever and I take pride in that. I can't believe somebody could actually do this all day, every day, and still be president. If I mysteriously go missing in the next four years then that's what happened."
Join our commenting forum
Join thought-provoking conversations, follow other Independent readers and see their replies