CIA did not know Yemen drone strike would kill al-Qaeda leader Nasir al-Wuhayshi
Wuhayshi's death in a 'signature strike' has cast doubt on the US administration's assertions about restraints imposed on the use of lethal force
Greg Miller
Thursday 18 June 2015 18:16 Comments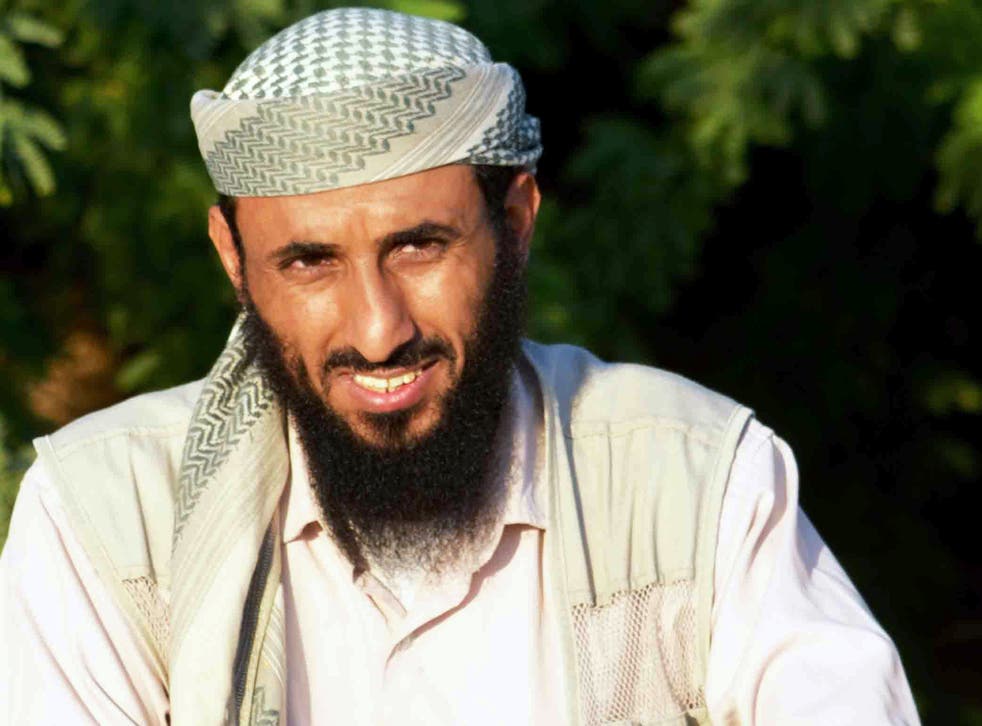 The CIA did not know in advance that al-Qaeda's leader in Yemen was among the suspected militants targeted in a lethal drone strike last week, according to US officials who said that the operation went forward under counter-terrorism guidelines that were eased by the Obama administration after the collapse of the US-backed government in Yemen this year.
The officials said that Nasir al-Wuhayshi, who also served as al-Qaeda's overall second-in-command, was killed in a "signature strike" in which the CIA is permitted to fire, based on patterns of suspected militant activity even if the agency does not know the identities of those who could be killed.
The disclosure indicates that the CIA continues to employ a controversial targeting method which the administration had signalled in 2013 that it intended to phase out – particularly in Yemen.
The reliance on signature strikes would help explain an increase in the pace of drone operations in Yemen over the past six months. US officials said this week that the campaign has inflicted major damage on al-Qaeda's franchise in that country, even after joint US-Yemen counter-terrorism operations on the ground were effectively suspended several months ago.
The CIA and the Joint Special Operations Command have carried out at least a dozen strikes in Yemen since January, a number approaching the total for 2014, according to data compiled by the New America Foundation.
Jameel Jaffer, a senior lawyer involved in lawsuits aimed at forcing the administration to disclose details of its counterterrorism policies, said that the use of such strikes would cast significant doubt on the administration's assertions about restraints imposed on the use of lethal force.
"If government is carrying out signature strikes in Yemen, the administration needs to explain to what extent, and on which agencies these restraints have actually been imposed," Mr Jaffer said. "So many of the government's assertions about its policies have turned out to be incomplete, misleading or even false."
The CIA declined to comment on the killing of Wuhayshi or any aspect of its drone operations in Yemen. But US officials insisted that there was never a comprehensive ban on the use of signature strikes in that country and stressed that other aspects of the White House guidelines – including a requirement of "near certainty" that no civilians will be harmed – remain intact.
The White House did not respond to questions about the circumstances of the Wuhayshi killing or what officials said were changes in lethal targeting guidelines. National Security Council spokesman Edward Price said that procedures announced in May 2013 "continue to apply in Yemen".
A US intelligence official attributed the killing of Wuhayshi and other al-Qaeda operatives in recent months to "the cumulative knowledge we have developed" of terrorist networks in the country, as well as adjustments seen necessary to "overcoming significant challenges and an evolving extremist landscape".
© The Washington Post
Register for free to continue reading
Registration is a free and easy way to support our truly independent journalism
By registering, you will also enjoy limited access to Premium articles, exclusive newsletters, commenting, and virtual events with our leading journalists
Already have an account? sign in
Join our new commenting forum
Join thought-provoking conversations, follow other Independent readers and see their replies