CIA chief hints agency is working to change Venezuelan government
The US has a long and bloody history of meddling in Latin America's affairs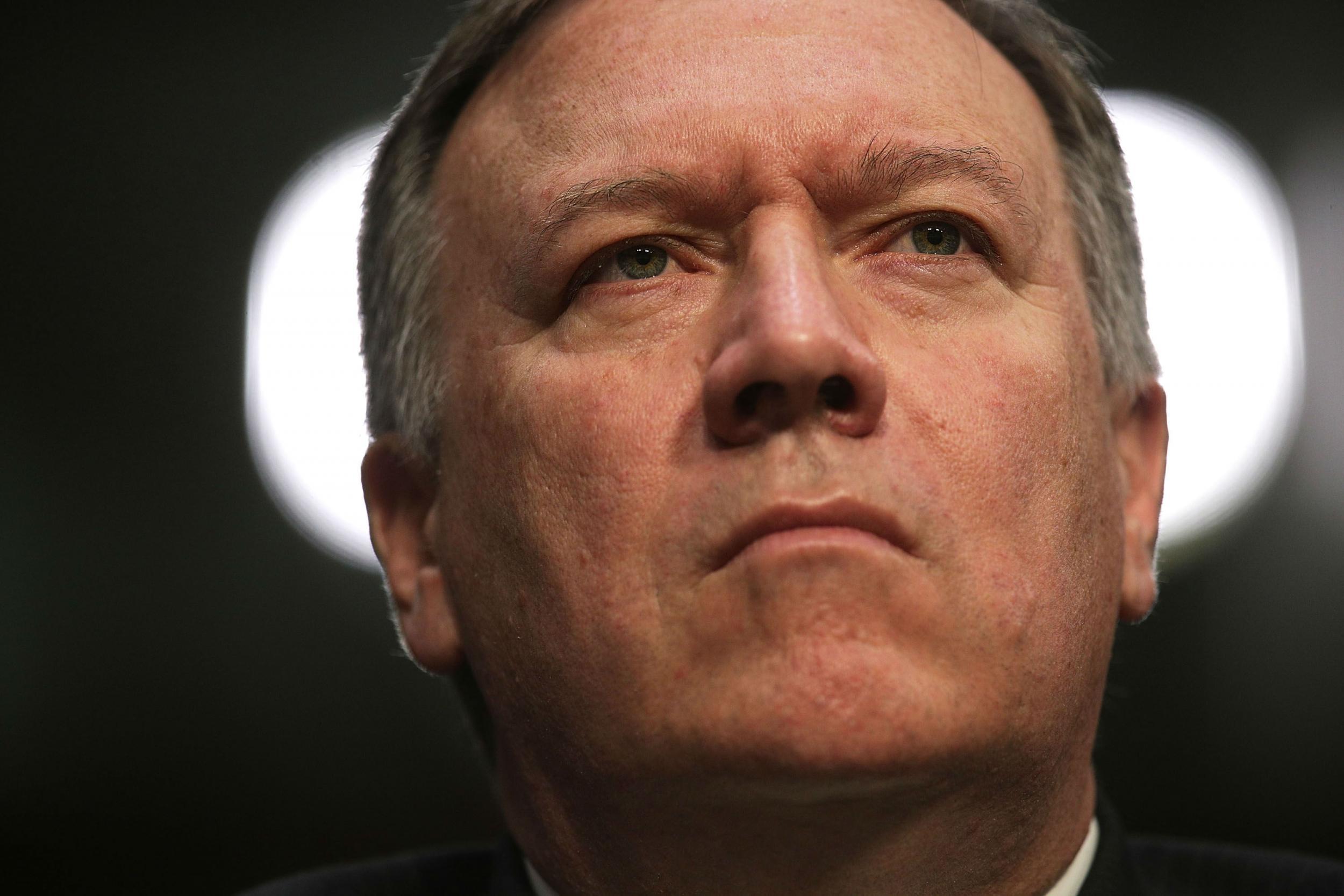 The head of the CIA has suggested the agency is working to change the elected government of Venezuela and is collaborating with two countries in the region to do so.
In one of the clearest clues yet about Washington's latest meddling in the politics of Latin America, CIA director Mike Pompeo said he was "hopeful that there can be a transition in Venezuela and we the CIA is doing its best to understand the dynamic there".
He added: "I was just down in Mexico City and in Bogota a week before last talking about this very issue, trying to help them understand the things they might do so that they can get a better outcome for their part of the world and our part of the world."
Mr Pompeo's comments, delivered during a Q&A session at a security forum organised by the Aspen Institute think tank, have sparked outcry among supporters of Venezuela's government. President Nicolas Maduro, who was elected in 2013, has denounced Mr Pompeo's remarks and hit out at the governments of Mexico and Colombia.
"The director of the CIA has said 'The CIA and the US government work in direct collaboration with the Mexican government and the Colombian government to overthrow the constitutional government in Venezuela and to intervene in our beloved Venezuela,'" Mr Maduro said in a televised interview, according to TeleSur.
"I demand the government of Mexico and the government of Colombia to properly clarify the declarations from the CIA and I will make political and diplomatic decisions accordingly before this audacity."
The US, which is currently gripped by allegations that Russia sought to interfere in the 2016 presidential election, has a long history of interfering with democratically elected governments in Latin America, from Chile to Nicaragua, and Argentina to Haiti.
In Venezuela, it has sought to weaken the elected governments of both Mr Maduro and his predecessor Hugo Chavez, who was briefly ousted in a 2002 coup. Some of the effort has been in distributing funds to opposition groups through organisations such as the National Endowment for Democracy, while some has been in the form of simple propaganda.
In May 2016 unidentified US officials told reporters in a background briefing that Venezuela was descending into a deepening "crisis" that could end in violence. They said they doubted Mr Maduro was not likely to be able to complete his term, which is due to end after elections in late 2018.
Mark Weisbrot, co-director of the Centre for Economic and Policy Research in Washington, said that for the past 15 years of so it had been US policy to seek a change of government in Caracas.
"They have been trying to get rid of this government for a long time and they feel they are getting closer then ever," he told The Independent.
The development comes as both Mr Maduro and his country face mounting problems. Against a backdrop of food shortages, soaring inflation and civil unrest, the president has been accused of resorting to mounting authoritarianism. The opposition has called for him to stand down and there have been widespread protests.
World news in pictures
Show all 50
Opponents are furious about his plan to press ahead with a vote for a Constitutional Assembly on Sunday. Critics say the rules of the assembly appear to ensure a majority for Mr Maduro.
But Reuters said that Mr Maduro, 54, insists it is the only way to empower the people and bring peace after four months of anti-government unrest that has killed more than 100 people and further damaged the economy.
The question to Mr Pompeo was asked last week by businesswoman Vanessa Neumann, who said she had dual US and Venezuelan citizenship, and who said "regime change looks to be – we hope – imminent or spiralling down".
She added: "I'm interested in your open assessment on American interests in or threats from Venezuela and which of course has Russian, Iranian, etcetera, interests, and for the region."
He responded: "I am always careful when we talk about South and Central America and the CIA, there's a lot of stories.
"So I want to be careful with what I say but suffice to say, we are very hopeful that there can be a transition in Venezuela and we the CIA is doing its best to understand the dynamic there, so that we can communicate to our State Department and to others."
The CIA did not immediately responded to queries. The governments of Mexico and Colombia have yet to comment on Mr Maduro's remarks.
A State Department spokesperson declined to say if the US was seeking to change the government of Venezuela. In a statement, the spokesperson added: "The United States joins nations across the hemisphere and calls upon the government of Venezuela to live up to its commitments to hold free, fair, and credible elections immediately, provide for the immediate and unconditional release of all political prisoners, and tend to the humanitarian needs of the Venezuelan people."
The statement added: "We call for the government of Venezuela to suspend the National Constituent Assembly. The Venezuelan people spoke in overwhelming numbers in the opposition-organised referendum on 16 July. Their voices must not be ignored.
"We are prepared to take strong and swift economic actions if the Government of Venezuela election moves forward on 30 July with a Constituent Assembly."
Join our commenting forum
Join thought-provoking conversations, follow other Independent readers and see their replies