Cincinnati nightclub shooting: One dead, at least 14 injured after two gunmen open fire inside Cameo Club
Multiple shooters are currently at large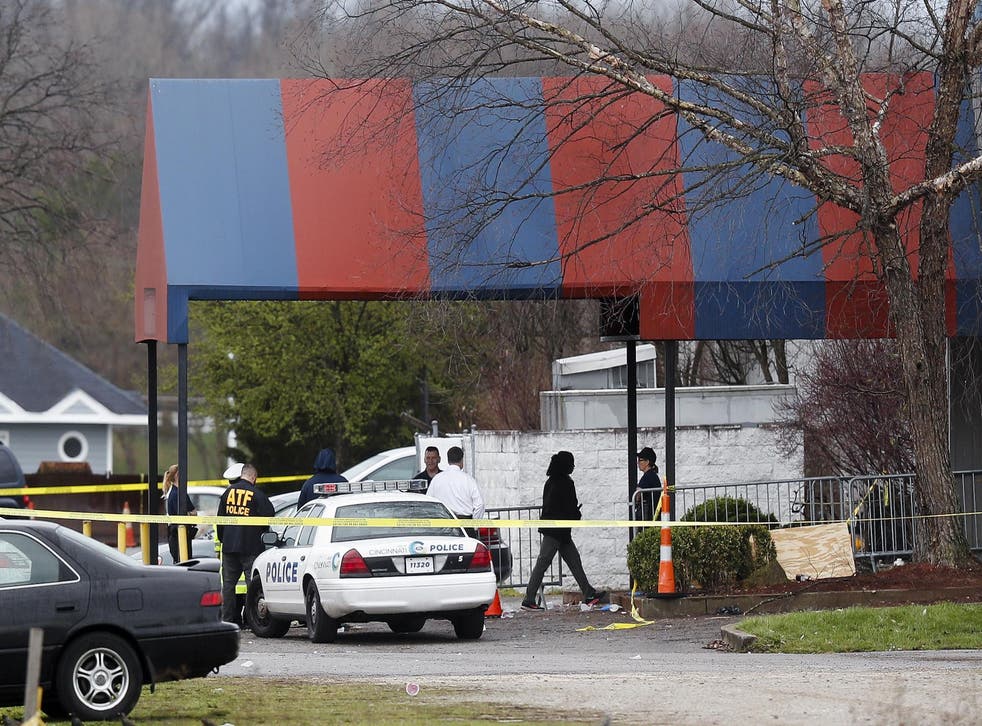 One person was killed and at least 15 others have been injured in a shooting at a nightclub in Cincinnati, Ohio.
Gunfire broke out at the Cameo Club, a popular hip-hop venue in the city, around 1am on Sunday morning. Police said there were at least two shooters at large.
Authorities later identified the man killed as 27-year-old O'Bryan Spikes.
They believe the shooting stemmed from argument that occurred earlier on Saturday, WLWT reports.
"The conflict is believed to have begun between specific groups or individuals earlier in the day, escalating and ultimately leading to this tragedy occurring at the nightclub," City Manager Harry Black told reporters.
Mass shooting at Cincinnati nightclub

Show all 9
The University of Cincinnati Medical Center said it has received eight patients from the shooting, four of which were in a stable condition, three were seriously injured and one person was in a critical condition.
Family members of the victims arrived at the hospitals, awaiting updates from the police, as reports of the incident circulated.
Assistant Police Chief Paul Neudigate told the local news that the shooting was one of the largest he had worked on in more than 20 years, adding that the nightclub has a history of violent incidents.
There were hundreds of people inside the nightclub and many of them fled when shots rang out, he said, but police were tracking down the witnesses in the "chaotic crime scene."
"We are in the middle of a very horrific situation that occurred at the nightclub with multiple victims," he said. "It's going to be a long night for our homicide units to investigate."
Ohio Governor John Kasich said that his administration would offer any assistance the state could provide.
The venue typically hires police officers for extra security, with two officers at the entrance and two in the parking lot.
The shooting comes less than a year after a lone gunman burst into a gay nightclub in Orlando, Florida, killing 49 people.
Join our new commenting forum
Join thought-provoking conversations, follow other Independent readers and see their replies