Clint Eastwood death hoax: Why the internet keeps saying celebrities are dead when they are not
Andrew Griffin
Tuesday 03 September 2019 10:51 Comments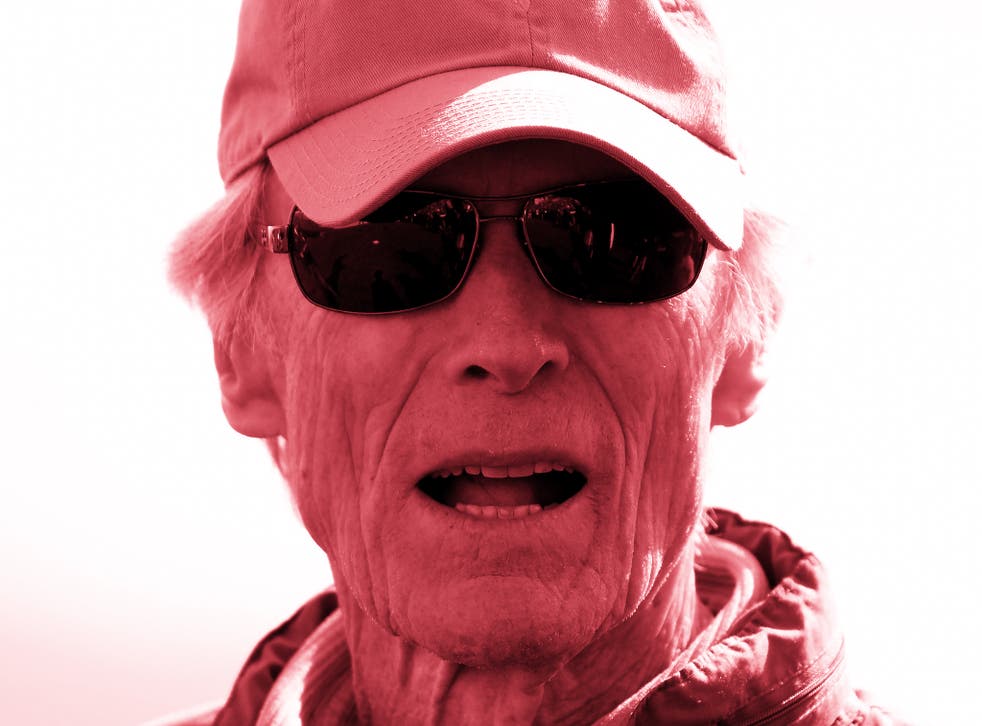 (Getty)
Clint Eastwood is not dead. He wasn't dead in 2017, either.
But that hasn't stopped a range of people telling everyone he is, and other people believing it.
The hoax has been passed around Facebook and other social networks in recent days, apparently because of a real-looking but false story that says the actor has passed away.
Eastwood is just the latest celebrity to be hit by a "death hoax", where fake stories of their demise pass around the internet. Before the person knows it, they've been declared dead and mourned – despite being very much alive.
Why did people think Eastwood was dead?

In short, because people were telling them so. A range of stories across the internet said that the actor had died, and that was then picked up by other people who were posted messages in remembrance.

It's not clear where the hoax originated from this time around. But very quickly they were legitimate-looking news stories, which sometimes used the design of official and real news sites to make them more believable.

As soon as it happened, people appeared to be question it – with a variety of posts on Twitter asking whether it could really be true – but that only meant that it spread further and more quickly.

Hasn't this happened before?

Yes – to a huge number of celebrities. Including Eastwood himself, who was also supposedly declared dead in 2017.

Such hoaxes have been around for as long as the internet, and long before that. They tend to come and go – with some people being especially likely to become a victim of them, for whatever reason.

Why are there so many death hoaxes?

In short, because people want to read them. For obvious reasons: it would be big news if Clint Eastwood died. The fact that he hasn't doesn't stop people.

It's also a good thing to fake: unlike many other claims, it's not possible to instantly debunk unless you are with the person at that moment. When Sylvester Stallone was the subject of a similar hoax, for instance, it kicked off overnight US time – which meant that he and his representatives were asleep, making it impossible to check whether it was true and so to debunk it.

That's why it took until the evening after it began for Stallone and his brother to get online and confirm that he was still alive.

There are of course a range of other kinds of common fake stories, and tropes that their writers rely on. But none of them has clung on with quite such immortality as the death hoax, for those two reasons and surely a whole host of others.

What do people get out of them?

As with many other things on the internet, it's about engaging people. The trouble is that these do so using something entirely false.

Once people are on the site, trying to read the news, pages can do what they want with them. The last hoax about Sylvester Stallone, for instance, seemed to emerge from a site that made everyone who came onto it take a survey – the results of that survey could then be sold on.

There are other people who of course share the story – either intentionally or by accident – without any clear incentive. This time around, the death hoax spread quickly on Instagram, for instance. Some people might choose to do so because they believe it to be real, while others might simply be interested in upsetting and lying to people.

This article was previously published in response to false stories about the death of Sylvester Stallone. It has been re-published in response to the latest hoax.
Register for free to continue reading
Registration is a free and easy way to support our truly independent journalism
By registering, you will also enjoy limited access to Premium articles, exclusive newsletters, commenting, and virtual events with our leading journalists
Already have an account? sign in
Join our new commenting forum
Join thought-provoking conversations, follow other Independent readers and see their replies