Clint Eastwood's American Sniper film has 'caused rise in anti-Muslim threats'
An Arab-American civil rights group has written to Eastwood and star Bradley Cooper calling on them to denounce hateful language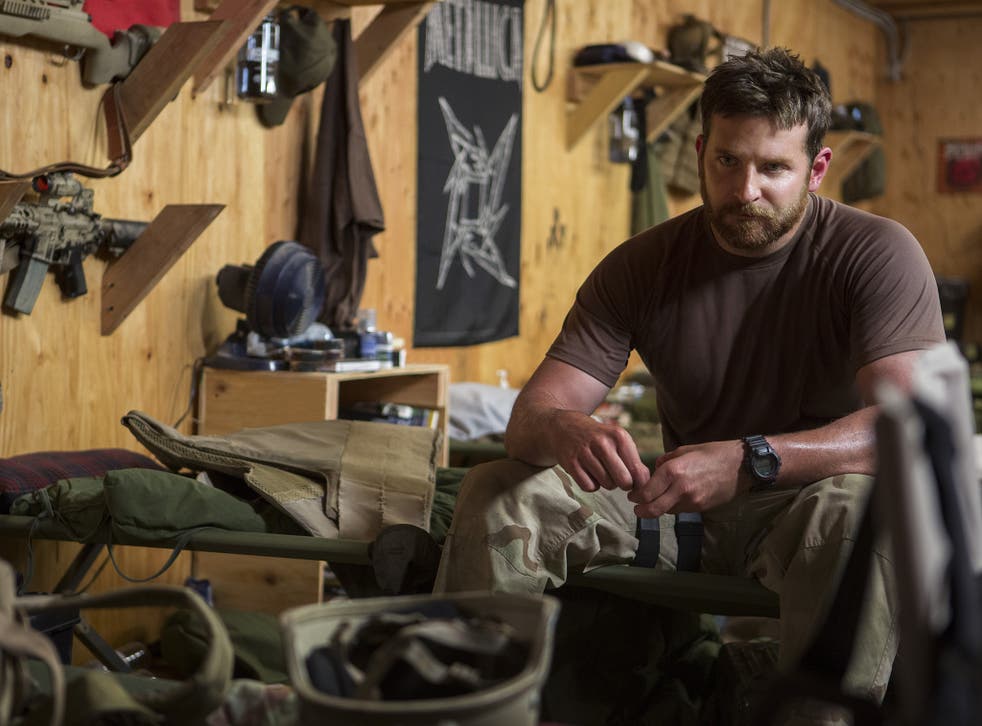 Clint Eastwood's American Sniper, the film covering the life of an American Navy SEAL with the most confirmed "kills" during the course of his duty, has led to an increase in threats against Muslims in the US since its release, an Arab-American civil rights group has claimed.
The American-Arab Anti-Discrimination Committee (ADC) has written to Eastwood and the film's star, Bradley Cooper, claiming that "the majority of the violent threats we have seen over the past few days are the result of how Arabs and Muslims are depicted in American Sniper", which follows the career of Chris Kyle while he served in Iraq between 2003 and 2009.
In the letter, the ADC implores Eastwood and Cooper to denounce the "hundreds of violent messages targeting Arab and Muslim Americans from movie-goers," which it said had been made mostly on social media sites such as Facebook and Twitter, "in an effort to reduce the hateful rhetoric".
ADC president Samer Khalaf wrote in the letter: "It is our opinion that you could play a significant role in assisting us in alleviating the danger we are facing.
"Your visibility, influence, and connection to the film would be a tremendous force in drawing attention to and lessening the serious dangers facing the respective communities."
The ADC, which claims to be the biggest Arab civil rights group in the US, said it is working with the Federal Bureau of Investigation and police to assess the threats, which escalated early last week, just before the film went into general release.
More than 100 offensive messages have been collected by ADC as part of their evidence for the increase in hateful messages and threats. One Twitter post read: "Nice to see a movie where the Arabs are portrayed for who they really are – vermin scum intent on destroying us."
Oscars 2015 nominations

Show all 28
The Oscar nominated film has become a box-office hit since its release and took just under $100 million last weekend, mainly at American cinemas.
While many critics have praised Coopers performance of the sniper and his portrayal of a soldier attempting to fight his own demons, some feel the film sanitizes the central character, Kyle, who referred to Muslims as "savages" in his memoir, also called American Sniper.
Kyle, who served four tours in Iraq and has 164 confirmed "kills", was shot at a Texas gun range in 2013.
Jack Horner, a spokesperson for Warner Bros, the studio releasing the film, told Reuters News Agency that the company, a unit of Time Warner Co, "denounces any violent, anti-Muslim rhetoric, including that which has been attributed to viewers" of the film.
"Hate and bigotry have no place in the important dialogue that this picture has generated about the veteran experience," he added.
Spokespeople for Eastwood and Cooper had no immediate response to requests for comment, Reuters reported.
Additional reporting by Reuters
Join our new commenting forum
Join thought-provoking conversations, follow other Independent readers and see their replies