Colombia ceasefire: Historic peace deal between government and FARC rebels signed
The deal was signed in Havana in the presence of the head of the UN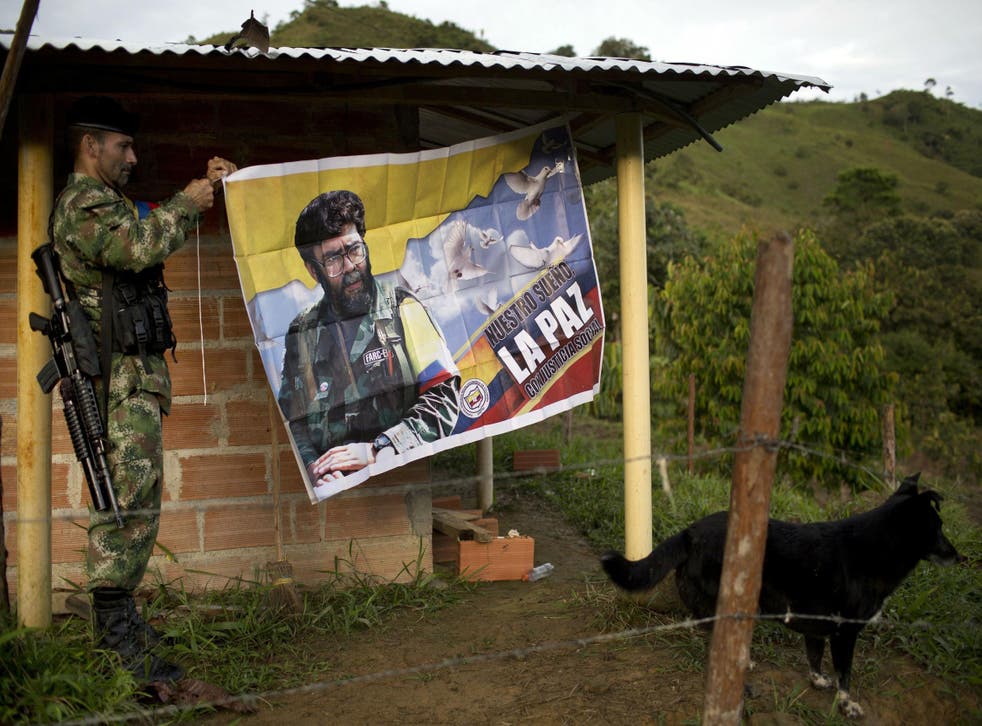 Colombian President Juan Manuel Santos and the head of the country's leftist FARC rebels have agreed on a cease-fire and rebel disarmament deal that moves the country to the brink of ending a 52-year war that has left more than 220,000 people dead.
At a ceremony in Havana on Thursday, Santos and FARC commander Rodrigo Londono, better known as Timochenko, listened to the reading of a deal laying out how 7,000 rebel fighters will demobilise and hand over their weapons once a peace accord is implemented. The Associated Press said that in attendance was UN Secretary-General Ban Ki-moon, a special US envoy and the presidents of Cuba, Chile, Venezuela and other Latin American countries.
A 15-year, US-backed military offensive thinned rebel ranks and forced FARC's aging leaders to the negotiating table in 2012.
In Mr Santos, a US-educated economist and scion of one of Colombia's richest families, the rebels found a trusted partner who hailed from the conservative elite but wasn't bound by its prejudices.
Momentum had been building toward a breakthrough after Mr Santos said this week that he hoped to deliver a peace accord in time to mark Colombia's declaration of independence from Spain on July 20.
But the latest agreement went further than expected.
Join our new commenting forum
Join thought-provoking conversations, follow other Independent readers and see their replies