Colombia plane crash: Chapecoense player expected to return to football
Helio Hermito Zampier Neto was recovering in a stable condition after multiple surgeries, doctors said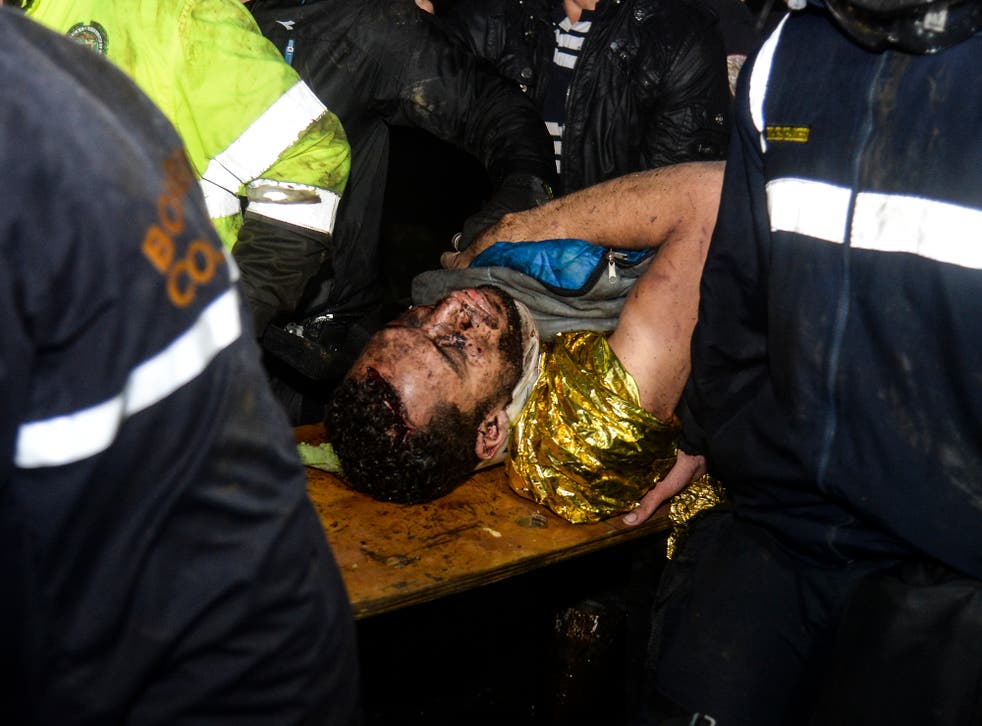 A Brazilian footballer who survived Monday's devastating plane crash in Colombia is recovering and could return to football, according to his father.
Helio Hermito Zampier Neto was in a stable condition after surgery to his lung, knee, wrist and head, doctors said.
Five others survived alongside the 31-year-old defender for the Chapecoense team, however 71 people lost their lives in the crash in the mountainous region near Medellin in Colombia, including 19 first-team members.
The Chapecoense team was travelling across the continent for their Copa Sudamericana final against Atletico Nacional.
Increasing evidence shows the plane ran out of fuel as it came into land, Colombian officials reported.
According to Bolivian newspaper El Deber, the plane's pilot, Miguel Quiroga, was warned prior to takeoff by an official at Santa Cruz airport in Bolivia that it might not have enough fuel, but, despite the official's concerns, he went ahead with the flight to Medellin.
In leaked recordings, the pilot can be heard warning of a "total electric failure" and "lack of fuel" just before the crash.
Two crew members were rescued alive, Erwin Tumiri and Ximena Suarez. Both are in a good condition in hospital.
Neto's father, Helam, said on Facebook that news of his recovery was giving the family "renewed hope and faith".
"My son is getting better and better. He has just undergone surgery on his leg and doctors say he will return to football," he said.
"We shall continue praying because we still need his discharge from hospital to see him closely."
Doctors also said 24-year-old goalkeeper Jakson Ragnar Follmann would not need his left leg amputating, after they were forced to remove his right one.
Defender Alan Ruschel, 27, had surgery to his spine but is expected to regain full movement.
The bodies of the players who lost their lives were flown home on Friday for a mass funeral, with Fifa president Gianni Infantino travelling to Brazil to attend after postponing his trip to Australia for the women's Under-20s World Cup.
Thousands of fans have also taken part in three days of national mourning across the country.
Temporary structures have been set up in the football stadium in the team's home town of Chapeco, in southern Brazil, for an open-air wake on Saturday. Some 100,000 people are expected to attend.
The plane's flight recorders are due to be examined in the UK and a full investigation into the crash is expected to take months.
Join our new commenting forum
Join thought-provoking conversations, follow other Independent readers and see their replies