Colombia plane crash: First pictures emerge after flight carrying 81 people crashes near Medellin
Players from a top Brazilian football club were on board the plane when it came down amid bad weather conditions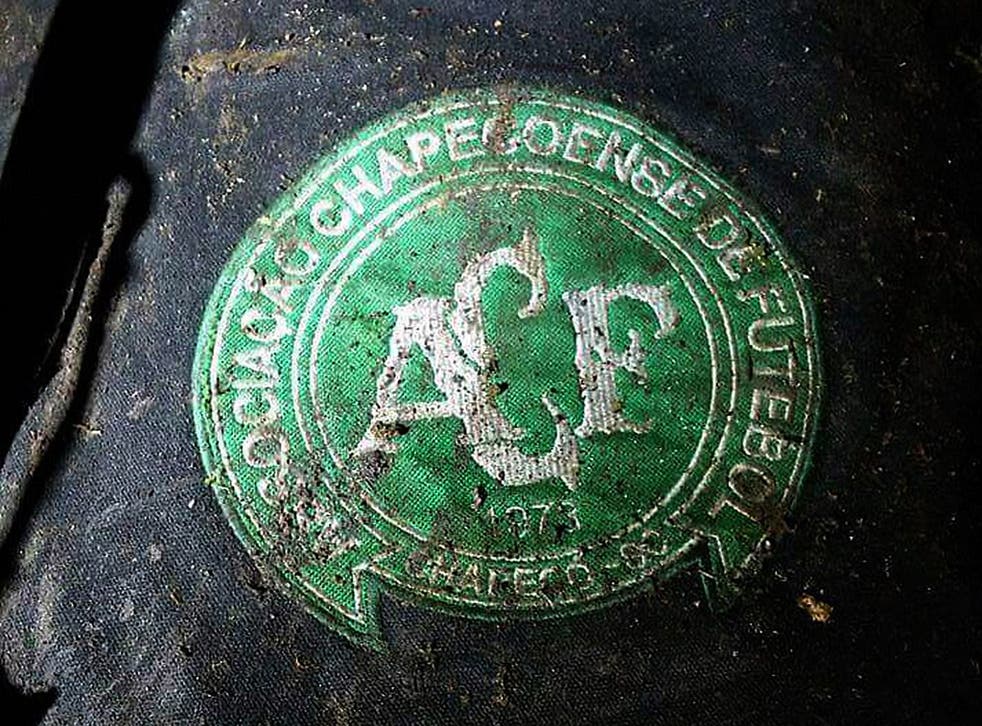 Photographs of the wreckage from a plane which crashed near Medellin in Colombia have emerged as emergency services scrambled to free bodies and rescue survivors from the debris.
Members of Brazilian football team Chapecoense Real were on board the flight, according to airport officials, while local reports suggested there were at least six survivors.
At least 25 have been confirmed dead after the plane carrying 81 people crashed in mountains on its way to the city's international airport from Bolivia amid poor weather conditions.
Medellin Plane Crash

Show all 17
A muddied Chapecoense logo sewn on to an item of sportswear and football players being rushed to hospital appeared in images taken in the wake of the crash.
The crash occurred shortly after 10pm local time (3am GMT) on Monday night. It is believed the pilots reported an electrical fault to the control tower.
Authorities confirmed the plane was a chartered flight carrying the team of Chapecoense Real for the final of a regional tournament.
"May God accompany our athletes, officials, journalists and other guests traveling with our delegation," the club said in a brief statement, adding it would not comment further until the extent of the crash became clearer.
Blue Radio reported that a male passenger had arrived in an ambulance to a hospital near Medellin. It said the passenger arrived on a stretcher with an oxygen mask and covered in a blanket. He appeared to be alive.
And unconfirmed reports identified two survivors as Chapecoense players Alan Ruschel and Danilo.
Airport authorities in Medellin said on Twitter that poor weather made the crash site only accessible by road, and in the early hours of Tuesday they said the rescue effort had been suspended "because of heavy rain in the accident area".
Register for free to continue reading
Registration is a free and easy way to support our truly independent journalism
By registering, you will also enjoy limited access to Premium articles, exclusive newsletters, commenting, and virtual events with our leading journalists
Already have an account? sign in
Register for free to continue reading
Registration is a free and easy way to support our truly independent journalism
By registering, you will also enjoy limited access to Premium articles, exclusive newsletters, commenting, and virtual events with our leading journalists
Already have an account? sign in
Join our new commenting forum
Join thought-provoking conversations, follow other Independent readers and see their replies