Colombia to stop spraying glyphosate weed killer on its cocaine
Government will need to find new chemical to kill coca plants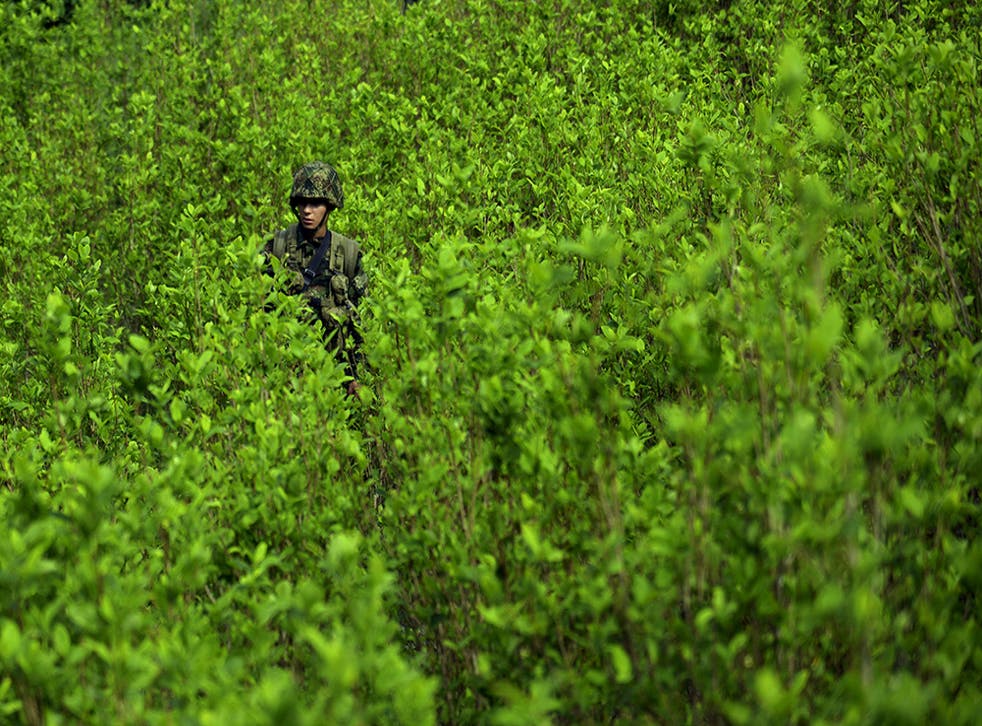 The Colombian government is to stop using glyphosate herbicide on its illegal coca plants after the weed killer was found to contain chemicals that cause cancer.
In a statement released last year, the World Health Organization's International Agency for Research on Cancer announced that glyphosate, the main ingredient in many herbicides, is "probably carcinogenic."
The agency reported that its studies "sufficiently demonstrated" that use of the substance causes cancer in grazing animals.
The Colombian government is expected to stop using glyphosate to destroy illegal coca plants, which are used to make cocaine.
"I am going to ask the government officials in the National Drug Council at their next meeting to suspend glyphosate spraying of illicit cultivations," President Juan Manuel Santos said.
"The recommendations and studies reviewed by the Ministry of Health show clearly that yes, this risk exists," he added.
According to theantimedia.org, farmers have been complaining that indiscriminate use of the chemical has caused fields of harmless crops like coffee to fail.
Colombia is the first South American country to ban glyphosate, with the chemical still being used in Ecuador, Peru and more.
Update: The President of the Quindio Botanical Garden has proposed the use of a specific butterfly to destroy cocaine crops in Colombia.
Join our new commenting forum
Join thought-provoking conversations, follow other Independent readers and see their replies