Colorado cinema Batman massacre accused James Holmes was identified as threat by his psychiatrist
Development adds weight to speculation that the mass shooting could have been avoided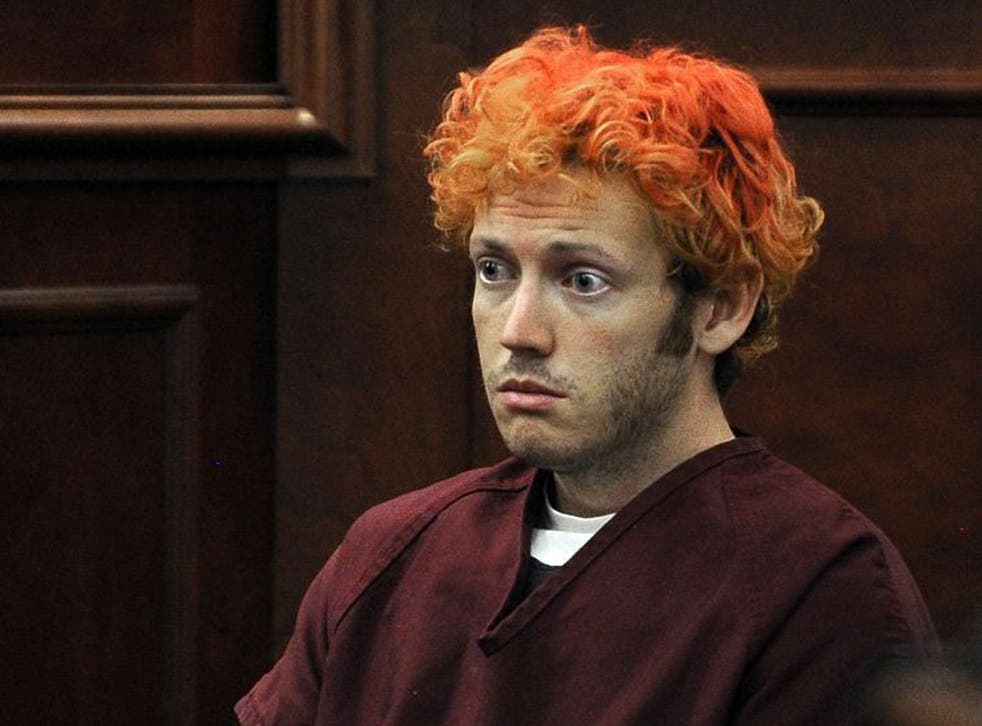 More than a month before he dyed his hair orange, booby-trapped his home, and used a small arsenal of weapons to kill a dozen patrons at a Colorado cinema, James Holmes was identified as a possible safety threat by his own psychiatrist, it was reported today.
Authorities at the University of Colorado were warned about Holmes "in the first ten days of June," a Denver TV station claimed. But they decided not to intervene because the PhD student was in the process of withdrawing from the school.
Concerns about his mental condition do not appear to have been raised with local police.
The news is based on what KMGH-TV described as un-named "sources with knowledge of the investigation" into July 20th's Aurora massacre, after which Holmes was charged with murdering 12 and wounding another 58 people at a late-night screening of the recent Batman film.
According to the station's report, Dr Lynne Fenton, who worked on campus and had begun treating Holmes this Spring, contacted fellow members of the University's Behavioral Evaluation and Threat Assessment, or BETA, team to warn them that Holmes could potentially represent a danger to others
Her attempt to convene a meeting of the BETA team "never came together," the source said, because Holmes lost access to secure areas of the University on June 12th, due to his decision to end studies there. Once that occurred, the team "had no control over him."
The University has refused to either confirm or deny the report, saying that a court order now prevents it from discussing details of the year that Holmes spent there. However a spokesman did concede that Dr Fenton, who could not be reached for comment, was indeed a member of its BETA team.
Yesterday's development will add weight to speculation that the mass shooting could have been avoided. It's likely to also lead to further scrutiny of the University's stewardship of the 24-year-old Holmes, who was studying neuroscience, and had enrolled in a course on the "biological basis of psychiatric and neurological disorders."
His defence team, which is due to return to court on August 16th, has meanwhile demanded that a package sent to Dr Fenton by Holmes, and delivered to the university shortly after the shooting, be kept sealed, citing "doctor-patient confidentiality."
Police sources recently told reporters that that the package, which sat un-opened in the University's mailroom for several days, contains a spiral-bound notepad adorned with sketches of heavily-armed stick figures carrying out a series of mass shootings.
Register for free to continue reading
Registration is a free and easy way to support our truly independent journalism
By registering, you will also enjoy limited access to Premium articles, exclusive newsletters, commenting, and virtual events with our leading journalists
Already have an account? sign in
Register for free to continue reading
Registration is a free and easy way to support our truly independent journalism
By registering, you will also enjoy limited access to Premium articles, exclusive newsletters, commenting, and virtual events with our leading journalists
Already have an account? sign in
Join our new commenting forum
Join thought-provoking conversations, follow other Independent readers and see their replies