US rabbi expelled from Jewish association for marrying interfaith couples
Seymour Rosenbloom refuses to stop officiating ceremonies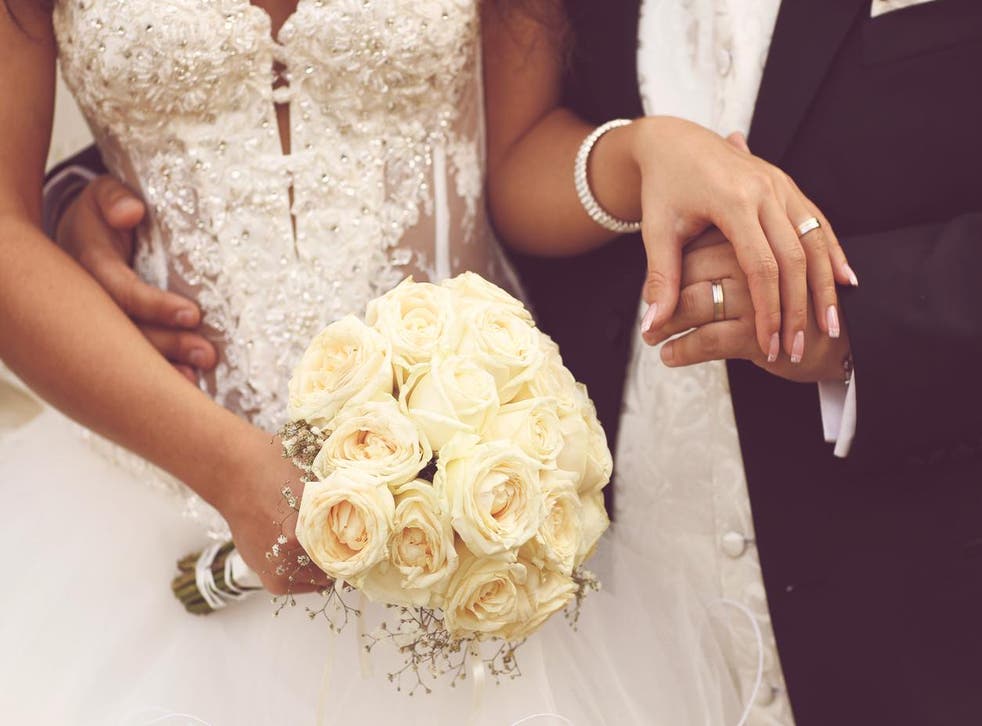 A senior US rabbi has been expelled from a Conservative Jewish association for performing interfaith weddings.
Seymour Rosenbloom, who has been a practising Conservative rabbi for 44 years, was ousted by the Rabbinical Assembly (RA) in November after the group voted unanimously for his dismissal.
The association forbids its rabbis from performing or attending interfaith marriages.
According to Mr Rosenbloom, the RA said he could retain his membership if he promised not to perform any more of the marriages, an offer he declined.
"I don't have animus toward the RA," Mr Rosenbloom told the Jewish Telegraphic Agency (JTA).
"It's a futile policy, a policy that will eventually be overturned because the trend of history is against it. I have no bitterness… I don't feel shunned or like an outcast."
The 72-year-old officiated his first interfaith ceremony in 2014, marrying his stepdaughter and her fiancé.
Since then, he has performed four more and plans to officiate at two further ceremonies.
According to the RA's vice president, the movement is continuously considering its approach to interfaith marriages, although its commitment to Jewish law means it cannot support the ceremonies.
"We are a Halachic movement and Judaism envisions the marriage ceremony as taking place between two Jewish people," Rabbi Julie Schonfeld told JTA.
"Through the lens and the vehicles offered by Jewish law and tradition, that's the avenue that's open to us in terms of a Jewish matrimonial ritual."
However, Mr Rosenbloom said interfaith marriages were a "reality" in the US, with the intermarriage rate among non-Orthodox Jews at 71 per cent, according to a 2013 Pew Research Centre study of American Jews.
"We're isolating ourselves from our congregants at precisely the time they need us and want us most," Mr Rosenbloom said.
"For many of these couples, once we say no to the wedding, it's very hard for them to overcome that. The experience of rejection is far too great to even consider being part of the congregation."
The Independent has contacted the RA for comment.
Join our new commenting forum
Join thought-provoking conversations, follow other Independent readers and see their replies