Coronavirus: Chase CEO blames poor government planning for crisis
'We have the resources to emerge from this crisis as a stronger country'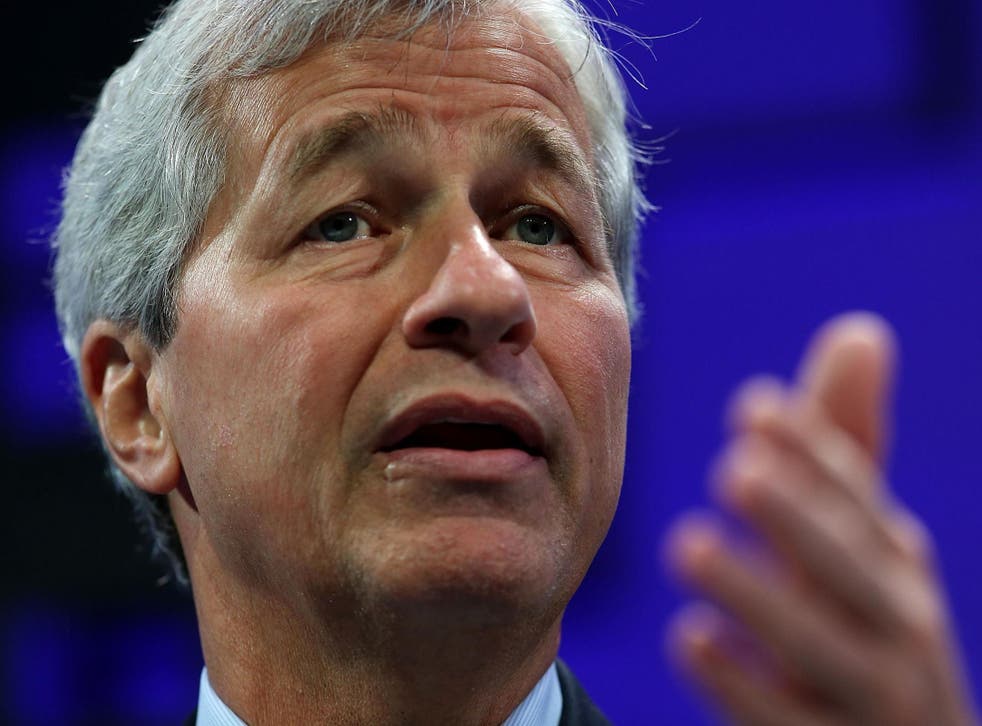 JP Morgan Chase CEO Jamie Dimon has blamed poor planning for the coronavirus crisis.
In his annual letter to shareholders, Mr Dimon wrote that the US was not prepared to deal with the pandemic and added that the government needs to plan for the future.
Mr Dimon said the "country was not adequately prepared for this pandemic — however, we can and should be more prepared for what comes next.
"Done right, a disciplined transition would maximise the health of Americans and minimise the time, extent and suffering caused by the economic downturn."
He added: "I am hoping that civility, humanity, empathy and the goal of improving America will break through. We have the resources to emerge from this crisis as a stronger country."
Mr Dimon didn't single out Donald Trump by name in his letter, but instead argued that the "inclination of some ... to finger-point and look for blame. I hope we can avoid that."
However, he did admit that "we need to demand more of ourselves and our leaders if we want to prevent or mitigate these disasters", and that "the current pandemic is only one example of the bad planning and management that have hurt our country".
Mr Dimon added that disputes between Republicans and Democrats could have been avoided if the government had planned for the pandemic.
"There should have been a pandemic playbook," and it "should have detailed and nonpartisan solutions," he said.
He doesn't think that the problems attributed to the coronavirus will end once the outbreak has been contained, writing that a recession will follow the return to work.
"We don't know exactly what the future will hold — but at a minimum, we assume that it will include a bad recession combined with some kind of financial stress similar to the global financial crisis of 2008."
Speaking about the future of the US, Mr Dimon added that "our challenges are significant, and we should not assume they will take care of themselves. Let us all do what we can to strengthen our exceptional union".
According to a tracking project hosted by Johns Hopkins University, upwards of 369,069 people have tested positive for coronavirus in the US. The death toll has reached at least 11,018.
Register for free to continue reading
Registration is a free and easy way to support our truly independent journalism
By registering, you will also enjoy limited access to Premium articles, exclusive newsletters, commenting, and virtual events with our leading journalists
Already have an account? sign in
Register for free to continue reading
Registration is a free and easy way to support our truly independent journalism
By registering, you will also enjoy limited access to Premium articles, exclusive newsletters, commenting, and virtual events with our leading journalists
Already have an account? sign in
Join our new commenting forum
Join thought-provoking conversations, follow other Independent readers and see their replies