Coronavirus: Las Vegas casinos and hotels closing amid pandemic
Jim Murren, the chairman and CEO of MGM Resorts cited the need for collective action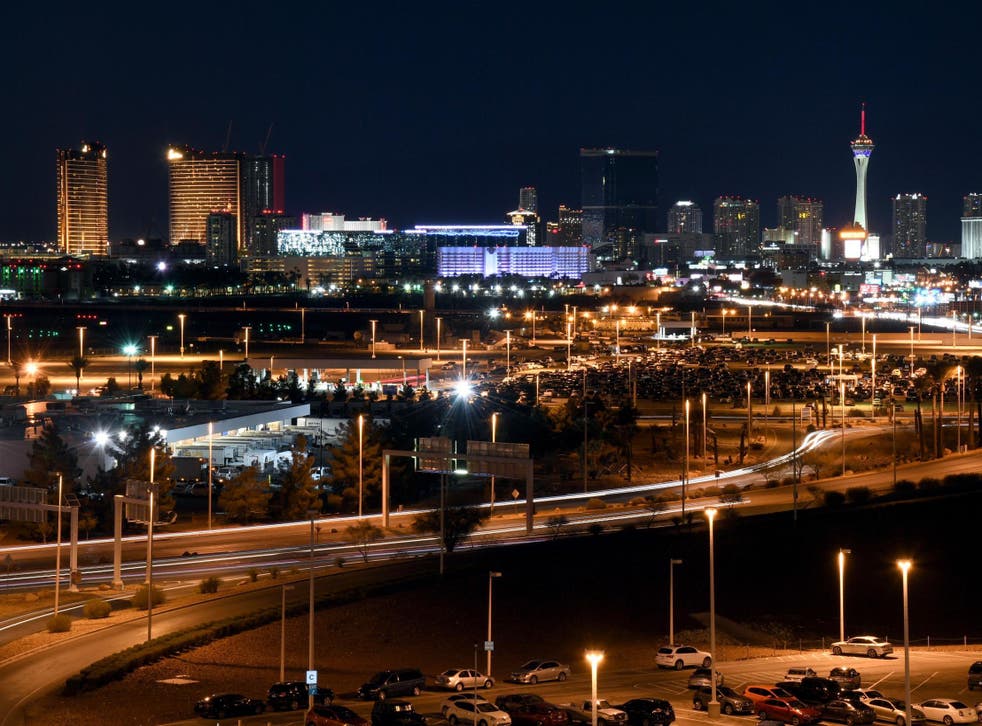 Some of the biggest hotels and casinos in Las Vegas are closing for at least two weeks, amid the coronavirus pandemic.
Wynn Resorts and MGM Resorts International are closing operations and will assess the situation during the initial periods of closure.
On Sunday, MGM announced in a news release that they would close their casinos on Monday, hotels on Tuesday and would not accept any reservations before 1 May at the earliest.
Jim Murren, the Chairman and CEO of MGM Resorts explained in the release that the closures were a necessity.
"It is now apparent that this is a public health crisis that requires major collective action if we are to slow its progression," said Mr Murren.
"Accordingly, we will close all of our Las Vegas properties as of Tuesday, March 17th, for the good of our employees, guests and communities."
MGM own 13 properties in Las Vegas, that include the MGM Grand, The Mirage and the Bellagio.
Wynn Resorts will close their operations for two weeks from 6pm on Tuesday and will assess the situation as it develops.
The company said in a short statement that they would pay all full-time employees during the suspension of operations and that a small number would continue working to "secure and maintain the facility."
Both companies were affected last month when the government in Macau suspended gambling, amid the pandemic.
In the US, 3,485 cases of the disease and 65 deaths have been recorded so far.
The Centres for Disease Control and Prevention has recommended a two-week ban on gatherings of more than 50 people as part of the battle to contain the spread of the contagion.
Cirque du Soleil, Penn and Teller, David Copperfield and more have cancelled their shows, but at the time of writing, other hotels and casinos are still open in Las Vegas.
Register for free to continue reading
Registration is a free and easy way to support our truly independent journalism
By registering, you will also enjoy limited access to Premium articles, exclusive newsletters, commenting, and virtual events with our leading journalists
Already have an account? sign in
Register for free to continue reading
Registration is a free and easy way to support our truly independent journalism
By registering, you will also enjoy limited access to Premium articles, exclusive newsletters, commenting, and virtual events with our leading journalists
Already have an account? sign in
Join our new commenting forum
Join thought-provoking conversations, follow other Independent readers and see their replies