Coronavirus: Member of Mike Pence's team tests positive for Covid-19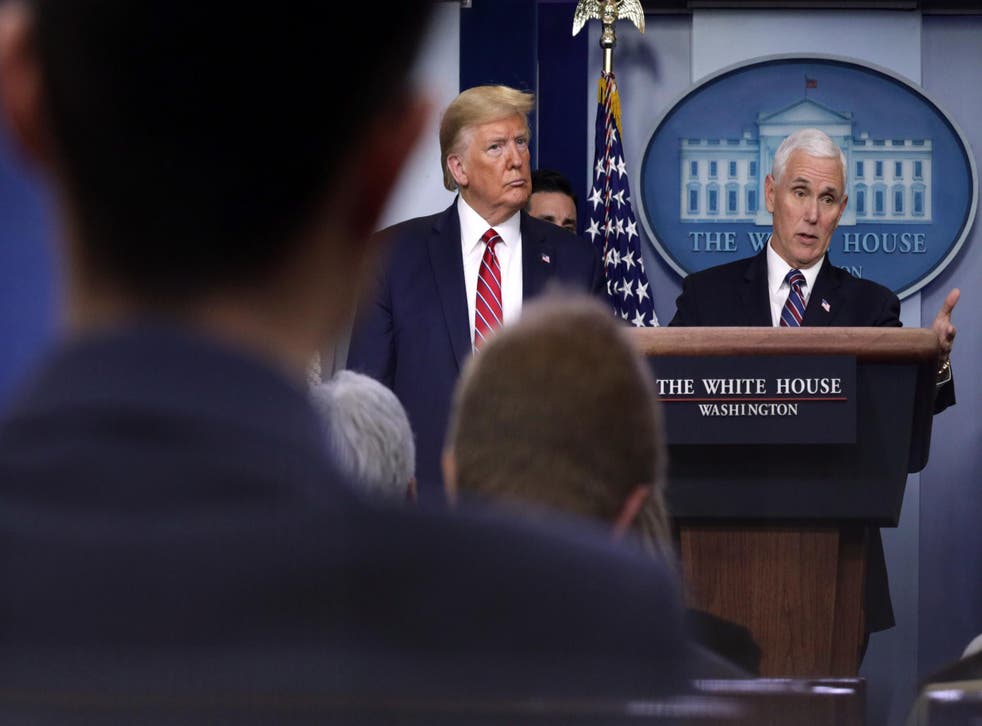 A member of vice president Mike Pence's team has tested positive for coronavirus, the White House has confirmed.
Mr Pence's spokeswoman Katie Miller said the individual, who is not being identified, did not have "close contact" with either the vice president or Donald Trump.
Contact tracing to map out everyone the individual has been in contact with is now being conducted in accordance with guidelines issued by the centres for disease control and prevention (CDC), she said.
Ms Miller says Mr Pence's office was notified Friday evening of the positive test result.
Mr Pence – who is leading the US government's response to the coronavirus - said neither he nor his wife, Karen, have had symptoms but were regularly checking their temperatures.
Earlier this month, the vice president was at the Conservative Political Action Conference where one attendee later tested positive for the virus.
The man did not interact with the president or Mr Pence.
Mr Pence was also at Mr Trump's Mar-a-Lago resort while a Brazilian delegation was visiting. A press secretary to President Jair Bolsonaro of Brazil later tested positive.
While at Mar-a-Lago, he posed with Mr Trump and Mr Pence.
The development came as the number of global infections passed 260,000 and the total of deaths was recorded to be at least 11,289.
Within the US, the number of infections passed 18,000, with the number of deaths at 227.
Join our new commenting forum
Join thought-provoking conversations, follow other Independent readers and see their replies