Costa Rica powered by renewable energy for over 100 days
The Latin American country is now aiming for a year without fossil fuels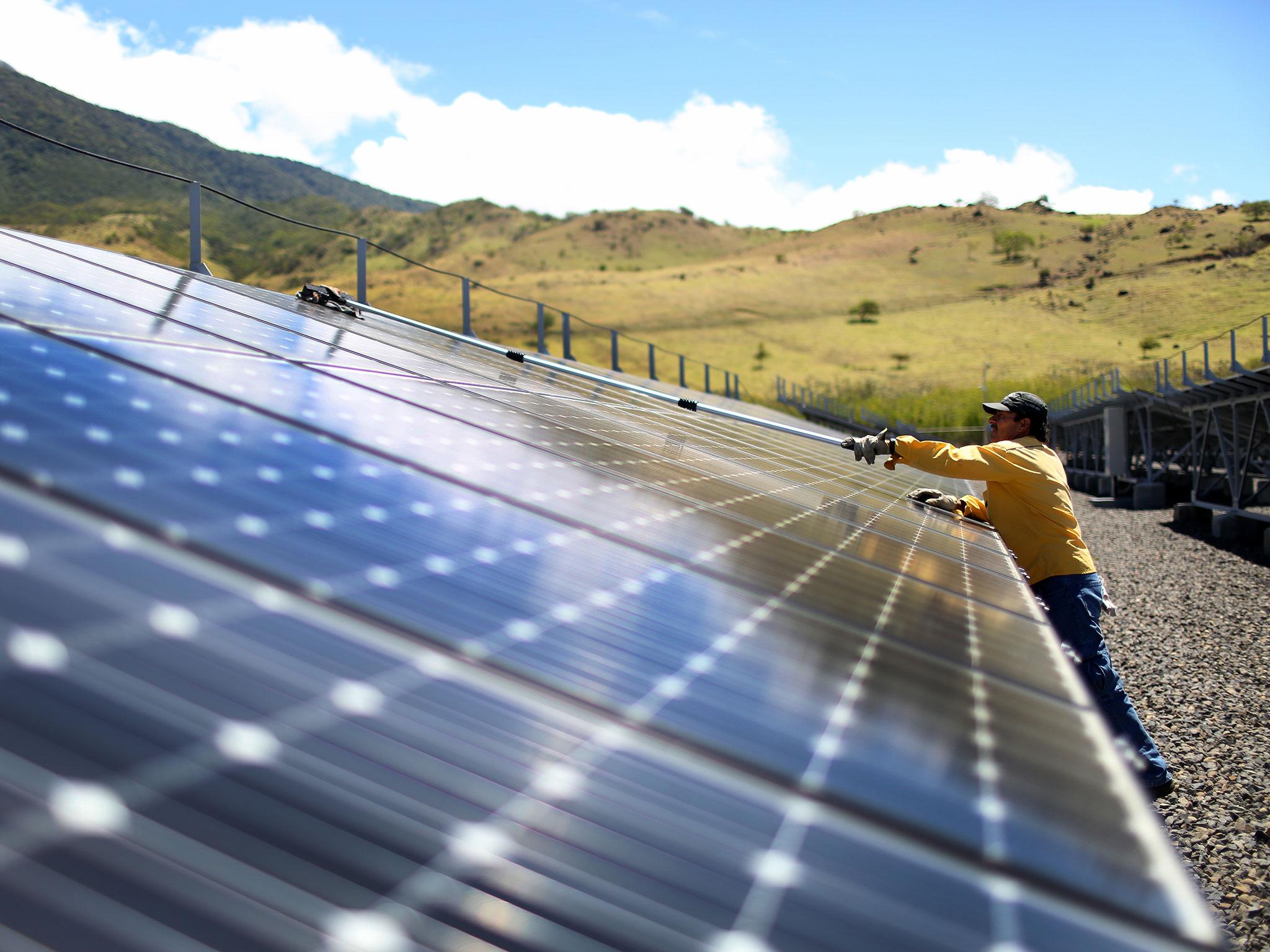 Costa Rica has powered its electricity grid for over 100 days entirely by renewable energy.
The Latin American country has been run on renewable energy for 121 days and is now aiming for a year without fossil fuels.
Last year, renewable energy sources accounted for 99 per cent of the country's electricity and 285 days were powered completely by renewable sources, Inhabitat reports, citing the Costa Rican Electricity Institute.
Climate change protests around the world
Show all 25
The majority of the nation's renewable energy came from hydroelectric power plants and a combination of wind, solar and geothermal energy.
In Europe, renewables account for over half of the Sweden's energy. In 2015, Sweden's prime minister announced his country would work towards becoming "one of the first fossil fuel-free welfare states of the world".
Last year, Denmark's wind farms supplied 140 per cent of demand, in an achievement hailed as "the key to stop global warming".
Earlier this year, Portugal hit a significant milestone in its bid to become entirely reliant on renewable energy after running for 107 hours without using any fossil fuels.
The nation previously relied heavily on coal and natural gas, but has made a considerable effort to increase its use of solar, wind and hydro power in recent years.
Renewable energy is making waves in Europe
In 2009, an EU directive set a target of 31 per cent share for renewable energy sources to be part of Portugal's energy mix by 2020.
Only Sweden, Austria, Latvia and Finland are expected to have a higher share by 2020 - while the UK, comparatively, has a target of 15 per cent.
Join our commenting forum
Join thought-provoking conversations, follow other Independent readers and see their replies