Cuba announces the launch of five days of nationwide military exercises after Trump win
The Cuban government has not yet issued an official reaction to the US election result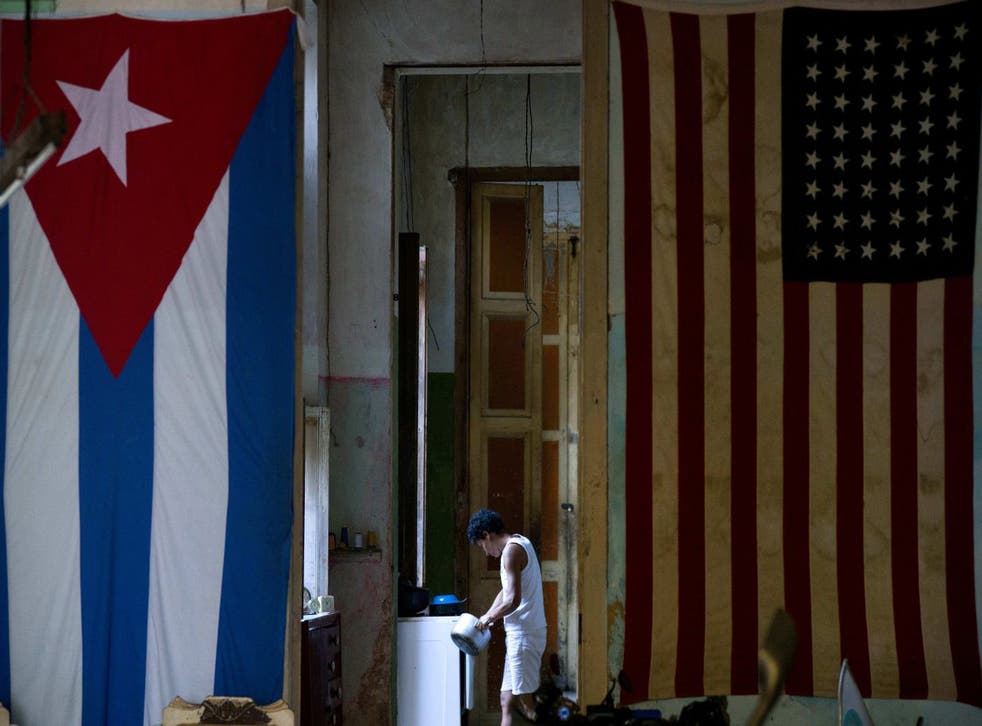 Cuba has announced it will perform a week of military exercises to prepare for "enemy actions" the day after Donald Trump was elected US President.
The Communist-ruled island did not explicitly link the exercises Mr Trump, who has threatened to reverse outgoing US President Barack Obama's moves to open relations with Cuba and end decades of hostility between the nations.
The Cuban government has not yet issued an official reaction to the US election result, but on Wednesday announced it would hold the manoeuvres , called the "Bastion Strategic Exercise", which will include include troop movements and explosions from 16 to 20 November.
According to analysts Cuba has held the exercises every few years since 1980, often in response to moments of tension with the US.
"The aim is to... raise the country's ability for defense and the troops' and people's preparation to confront different enemy actions," an announcement in the ruling Communist Party newspaper Granma said.
Pictures of everyday life in Cuba

Show all 20
Over the last two years, Mr Obama has restored diplomatic relations between the two countries, easing travel and trade restrictions, which had been in place following the island's 1959 revolution that overthrew a US backed-dictator.
Reports from Havana, revealed many Cubans were dismayed with the choice of the American electorate, following Mr Trump's threat to reverse the process of normalising relations after decades of political and economic isolation.
"Brace for what's coming," said Tomas Gonzalez, a 39-year old engineer. "With Trump, I reckon we are headed back to the era of George Bush." US and Cuban relations deteriorated sharply during the Bush administration, which tightened the US embargo on the island. The embargo on Cuba, which can only be lifted by Congress, is thought unlikely be ended in the the near future, according to political analysts.
Waitress Adriana Perez, 30, said: "The embargo continues and our lives go from bad to worse."
However, Mr Trump's stance on Cuba has remained unclear over the years. In an interview in October with CBS in Miami, Mr Trump said he would do anything necessary "to get a strong agreement" with Cuba's government, without providing specific details.
In September, Mr Trump's business dealings were put under the spotlight after documents obtained by Newsweek alleged that executives representing his then holding company, Trump Hotels & Casino Resorts, conducted a scouting expedition in Cuba in 1998 in apparent violation of the US embargo.
Additional reporting by Reuters
Join our new commenting forum
Join thought-provoking conversations, follow other Independent readers and see their replies