Dad gives children terrible Christmas present, children are delighted
'I've got the onion!'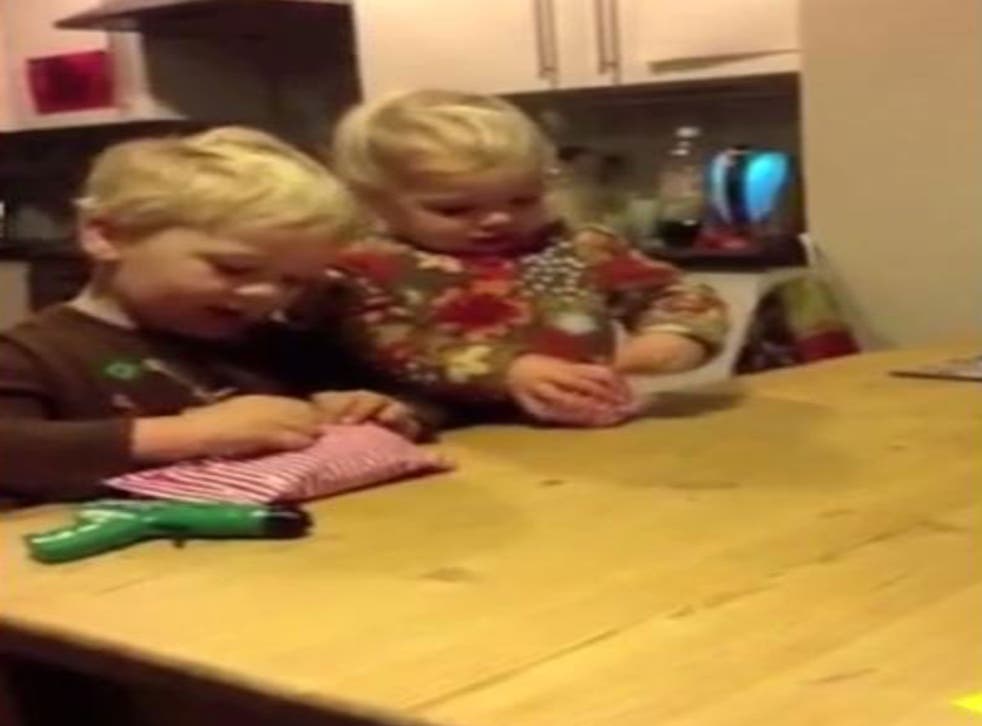 One father decided to give his children a 'terrible' Christmas present two weeks before the event as a way of teaching them how lucky they are on Christmas Day.
However, his well-intentioned lesson was somewhat interrupted by the fact that his children were absolutely delighted by their festive gifts of a banana and an onion.
Tim Cocker, the children's father, wrote on YouTube: "As we approach Christmas I wonder if my children realise how fortunate they are when they are inevitably spoilt rotten on Christmas Day. So I decided to let them have one early gift two weeks before Christmas.
"One completely terrible gift that is."
The excited children are told they can open one present early. Sadly for them, neither are the Ben 10 watch or "Barbie princess and Ken the King" they were hoping for.
The children are then handed their wrapped-up fruit and veg.
Instead of tears or tantrums, the pair spend a few seconds determining that the "pumpkin" is in fact an onion, before proudly showing off their wares while repeating: "I've got a banana Dad!" and "I've got an onion!"
Register for free to continue reading
Registration is a free and easy way to support our truly independent journalism
By registering, you will also enjoy limited access to Premium articles, exclusive newsletters, commenting, and virtual events with our leading journalists
Already have an account? sign in
Register for free to continue reading
Registration is a free and easy way to support our truly independent journalism
By registering, you will also enjoy limited access to Premium articles, exclusive newsletters, commenting, and virtual events with our leading journalists
Already have an account? sign in
Join our new commenting forum
Join thought-provoking conversations, follow other Independent readers and see their replies