Missouri Democrats launch epic 39-hour filibuster to try and block 'anti-gay' legislation
Activists claim the new legislation would 'enshrine discrimination'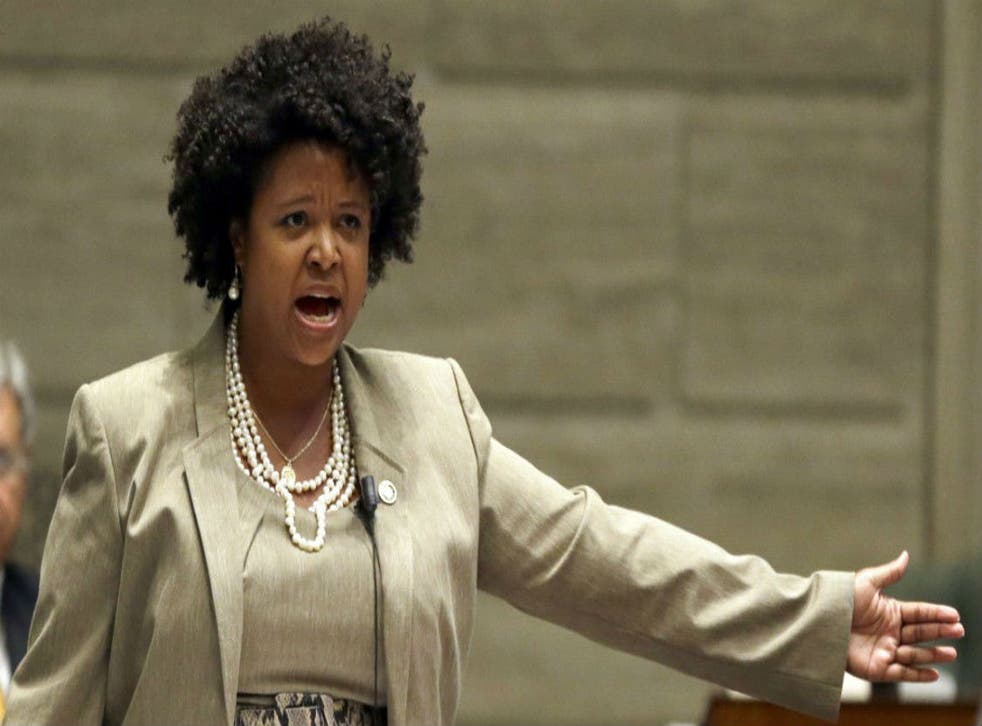 For 39 hours, Democratic politicians in Missouri took turns to remain on their feet to try and defeat a bill that many regard as discriminatory to gay people. In the end, their epic battle failed after Republicans used a rarely-used procedural measure to cut off debate and force a vote.
The bill, known as SJR39, must still clear some hurdles before it becomes law. But if it does, it would amend the state's constitution to protect businesses or individuals who refused to provide services to same-sex couples.
That could include protection from punishment for florists or bakers, for instance, who in other states in the US have faced legal challenges for refusing to provide services for same-sex weddings on the ground that it offends their religious beliefs.
"It's disappointing that extremist senators would use a rare procedural move to shut down debate and silence the voices of countless Missourians," said Jeffrey Mittman, Executive Director of the American Civil Liberties Union (ACLU) Missouri.
"This amendment would enshrine discrimination in our state constitution by allowing taxpayer-funded organisations like adoption and foster care agencies and homeless shelters to refuse serving LGBT families, in addition to countless other harmful consequences."
The Washington Post said the bill, which has to be passed by the House, would put a measure on the November ballot that would amend the state constitution.
It appeared to be sailing through the Senate this week when the chamber's small number of Democrats decided late on Monday to mount a filibuster. Among those who supported the effort was presidential candidate Hillary Clinton.
"Marriage equality is the law. I stand with those filibustering in MO to make sure discrimination won't be," she said on Twitter.
The newspaper said that for almost 40 hours, they spoke on a range of topics in hopes of delaying and derailing the bill, on topics that ranged from George Washington to local authors to the Democratic presidential candidates. They spoke about how they believed future generations would frown on this bill if voters support amending the state constitution.
"By putting this in the constitution, we are tying their hands and we are saying to them we know better than they do about what kind of society they want to live in," said state Senator Jason Holsman. "I don't think that's the case."
Republicans defended the measure. "No one should be compelled to make a work with their own hands that's offensive to their beliefs," said Senator Bob Onder
Join our new commenting forum
Join thought-provoking conversations, follow other Independent readers and see their replies