Deported immigrant sues Donald Trump's administration after being promised protection
Juan Manuel Montes, 23, came to US from Mexico aged nine and allowed to stay under Obama-era Deferred Action for Childhood Arrivals programme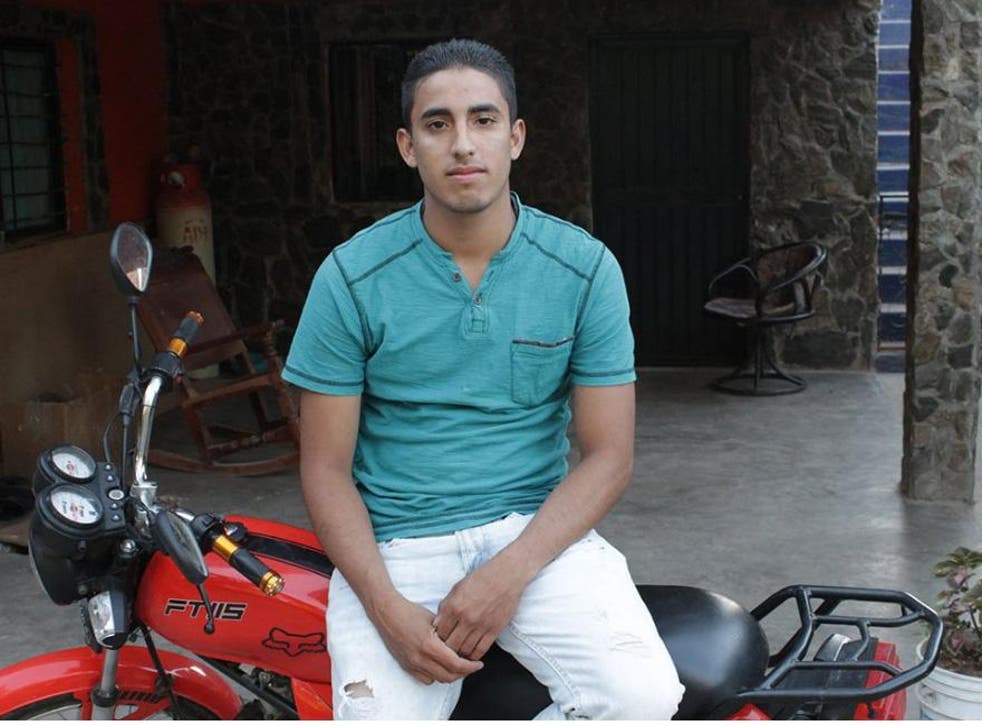 A federal lawsuit filed on Tuesday has accused the US government of deporting an undocumented immigrant who had been allowed to remain in the country under an Obama-era programme that President Donald Trump promised to maintain.
Lawyers for the immigrant, Juan Manuel Montes, 23, who had been living in the United States since age nine, said he was the first recipient of Deferred Action for Childhood Arrivals, or DACA, to be removed from the country.
"His case is emblematic," said Marielena Hincapié, executive director of the National Immigration Law Center, one of the parties that filed the lawsuit. "It shows that people with valid DACA may be at risk despite President Trump's statements to the contrary."
According to the complaint, filed in US District Court in Southern California, agents with Customs and Border Protection "arrested, detained and physically removed" Montes after stopping him while he was walking in the border town of Calexico, California, on February 17.
​Hincapié said that Montes, who is cognitively impaired because of a brain injury he suffered as a child, told agents that he had left his wallet, with his documents, in a friend's car. They denied his request to have a relative retrieve them, she said.
Montes was taken across the border to Mexicali, Mexico, where he stayed with a friend. After being beaten and robbed while walking on the street, he tried to re-enter the United States around February 19, but he was quickly detained and sent across the border again, the lawsuit said.
"I was forced out because I was nervous and didn't know what to do or say, but my home is there," Montes said in a statement released by the National Immigration Law Center.
DACA recipients can be stripped of that status for certain criminal activities. Hincapié said that Montes, who first received DACA protection in 2014, has a record of four misdemeanours: three for driving without a licence and one for shoplifting.
The website for US Citizenship and Immigration Services, the agency that administers the DACA programme, says that driving without a licence will not disqualify someone from the programme, but that a person's "entire offence history" can be considered. Hincapié said Montes' record would not have made him ineligible.
The immigration service did not respond Tuesday night to a request for comment on the lawsuit, which was first reported by USA Today.
In March, Montes' lawyers filed a Freedom of Information Act request with Customs and Border Protection asking for all records of his interaction with its agents. The agency acknowledged the request, but it has so far not provided the information, according to the lawsuit, which seeks the release of the records.
About 750,000 young immigrants who were brought to the United States illegally as children have benefited from DACA since it was introduced in 2012. During his campaign, Trump said he would rescind the program. But despite pursuing tougher measures toward illegal immigration, he has since suggested that he would seek a favourable solution for DACA recipients, known as Dreamers. That has dismayed some conservatives who believed that President Barack Obama had overstepped his authority in creating the programme.
Rep. Steve King, R-Iowa, who has a history of inflammatory statements about immigrants, applauded Montes' deportation with a barbed message on Twitter on Tuesday.
Hincapié said it was "especially disconcerting" that Montes was deprived of a hearing before an immigration judge, in violation of due process.
The controversial orders Donald Trump has already issued

Show all 9
Several DACA beneficiaries have been detained in recent months. One, Daniela Vargas, was arrested after sharing her family's story at a news conference protesting Trump in Mississippi. Vargas, who had failed to renew her DACA status, was detained for a week.
Another beneficiary, Daniel Ramirez Medina, was arrested outside Seattle and released last month after spending six weeks in detention. Immigration officials said he had confessed to gang affiliation, an accusation Medina denied.
The New York Times
Join our new commenting forum
Join thought-provoking conversations, follow other Independent readers and see their replies