Drone footage shows 1,145 homes destroyed in Oregon wildfires
Mayor of Detroit Oregon vows to come back from devastation: 'We're 95 percent destroyed but we be must rebuild'
'Just one or two buildings are still standing - everything else was flattened
Leer en Español
The mayor one of the Oregon towns most badly devastated by raging wildfires has vowed to rebuild, despite up to 95 per cent of the buildings being destroyed.
Jim Trett, head of the 200-strong community of Detroit, Oregon, located in the hills east of Salem, was not present when people were forced to evacuate, as the Beachie Creek fire approached.
To date, he has still not been able to return, given that fires are still being tackled and that it remains under a Level 3 Evacuation order.
He told The Independent he believed as many as 95 per cent of the town was destroyed.
"There's really just one or two business still standing. The Post Office is still there," he said.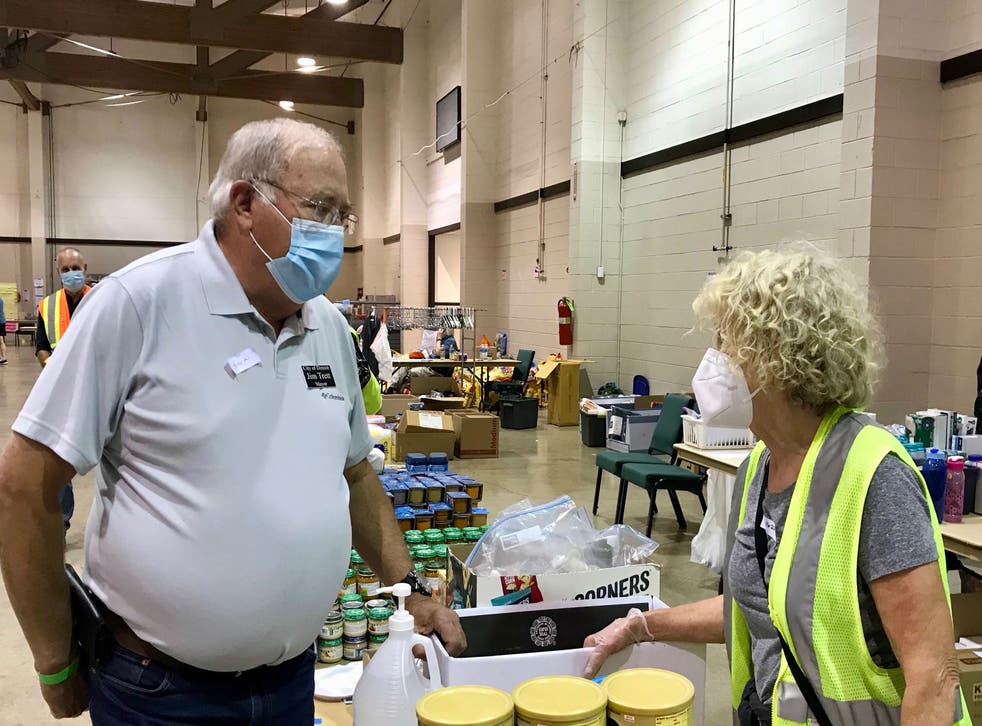 The town survived off the tourism industry, a brief window of three or four months each summer, based on Lake Detroit, which often had to be supplemented with water pumped from down the valley.
He said tourism this year had been much better than last year, making the setback all the more difficult. While he said some of the residents had indicated they would not return, others were keen to do so.
"We're going to rebuild. We're going to make it better than before," he said. "There's people ready to help."
Oregon governor Kate Brown has indicated a number of smaller communities had been largely destroyed by the dozen or so individual wildfires that had broken out in different locations. In Marion County, officials have indicted they are preparing to provide support services to help the evacuated for up to six months.
In an interview with Oregon Public Broadcasting said his main task now was to try and provide information to residents, in some cases now scattered more than 100 miles away.
After ensuring the town was safe, the primary task he said would be the restoration of power and water.
Oregon wildfires: Lyons residents on evacuating homes
"We went from nothing to a Level 3, and in less than 24 hours. But when they called at midnight, we had people in bed, and the way they got told it was just people pounding on their doors saying 'get out'," he said.
"[Now] we're also beginning to start looking at how we're going to get the city business back up and running, in terms of getting things done that will need to be done to rebuild, conversations with the governor's office, county commissioners on steps that we need to do."
Mr Trett said his town, reportedly named after its bigger sister in Michigan by people from there who moved to Oregon 100 years ago, said it was bittersweet news to learn that his home had survived.
"I've talked to some people who have found out their homes are there and we're all expressing the same kind of emotion: at first, how grateful, followed by actually a sense of guilt that we're still there and our neighbours and friends aren't," he said.
"Talking to people who have lost their homes, of course, it's devastation. For some of them — a lot of them — it's second homes, but it's a very integral part in their lives, a part that they love."
He added: "There's that loss. But we're also beginning to hear, 'OK, how do we rebuild? When do we start'."
Join our new commenting forum
Join thought-provoking conversations, follow other Independent readers and see their replies