Top Democrat senator says Trump would have lost election without Russian interference
Claim comes as outgoing CIA director blasts President-elect's uninhibited 'talking and tweeting'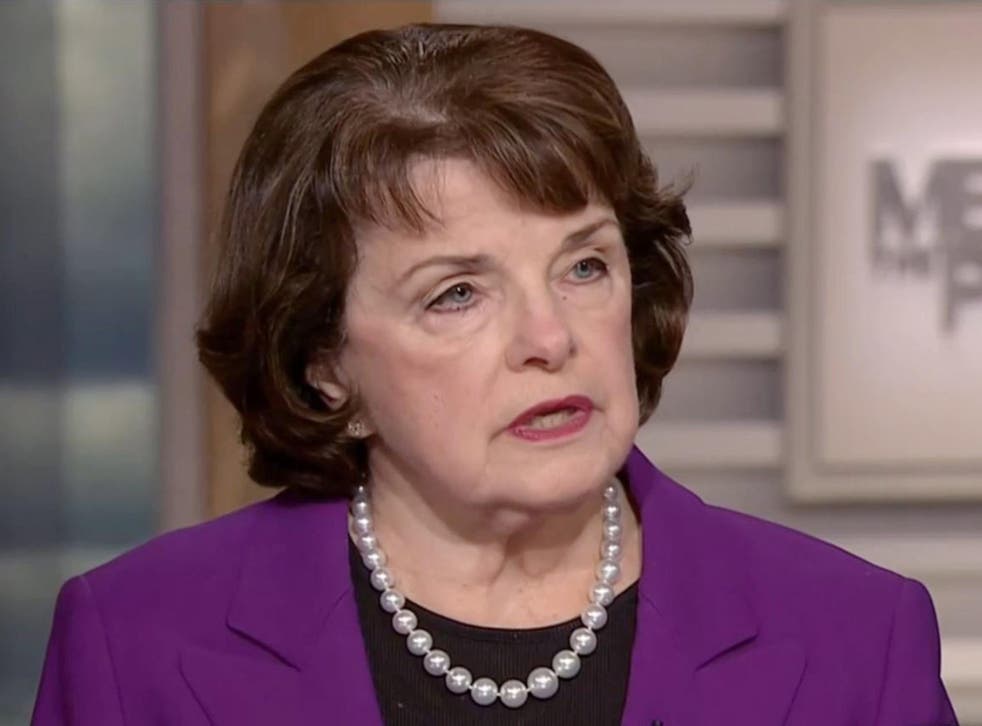 A senior Democrat on the Senate Intelligence Committee said she believes a Russian cyber and propaganda effort altered the outcome of the presidential election in Donald Trump's favour.
Senator Dianne Feinstein said she was "astonished" by the breadth of the Russian interference and that she hoped a forthcoming investigation would be "full and robust".
The committee plans to investigate Russia's attempts to influence November's vote as well as "intelligence regarding links between Russia and individuals associated with political campaigns".
Speaking on NBC's Meet The Press, Sen Feinstein said: "I've had all of the major classified briefings. I have been astonished at what has been a two-year effort [at] Russia to spearfish, to hack, to provide disinformation, propaganda wherever it really could.
"And I think this has been a very sophisticated effort.
"And if we can't carry out an election without disinformation being pumped into it by another country, we've got a huge destruction of our system going on so we have to — we have to be full and robust in this look."
Asked whether she thought Russia intended to interfere, and whether its effort changed the result of the election, she said: "The answer is yes on both cases."
It came as departing CIA director John Brennan gave a damning appraisal of Donald Trump, warning the President-elect does not fully understand the threat posed to the US by Russia.
Speaking to Fox News Sunday with five days to go until Mr Trump becomes the 45th President of the US, Mr Brennan said the billionaire businessman's uninhibited "talking and tweeting" is not in the country's best interests.
Mr Brennan's comments highlighted the ongoing tension between the President-elect and the intelligence services, after the leaking of unverified raw intelligence alleging close ties between Mr Trump and Russia.
Join our new commenting forum
Join thought-provoking conversations, follow other Independent readers and see their replies