Diego Maradona for next Fifa president? Venezuelan president hopes so
Sepp Blatter stepped down as Fifa president after 17 years in charge
Payton Guion
Thursday 04 June 2015 07:10 Comments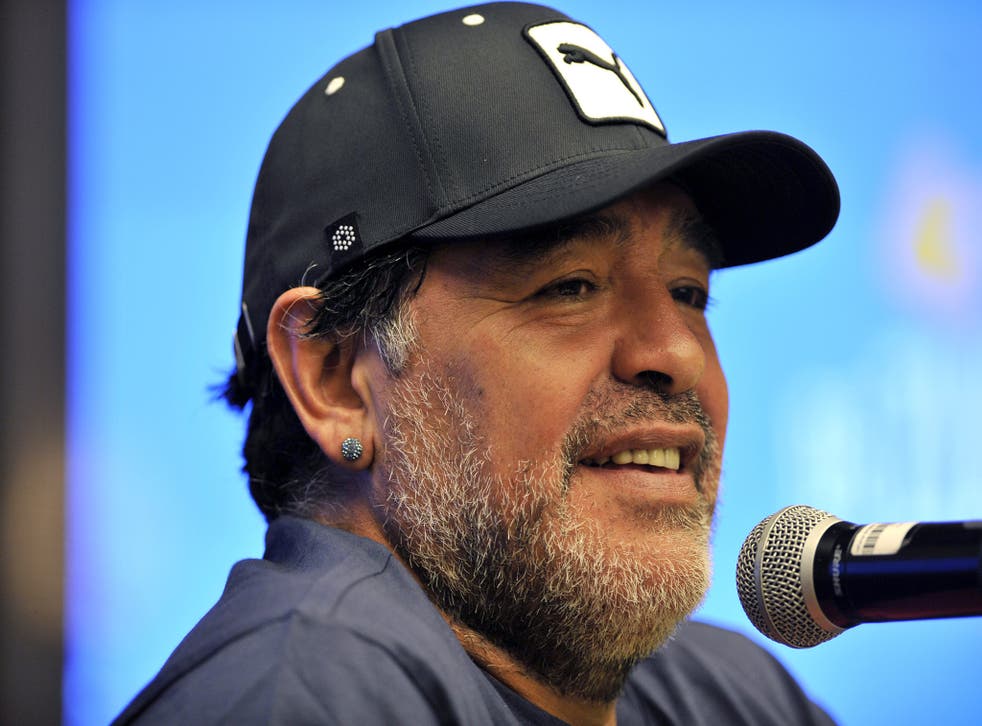 Fifa will need a president with a strong hand to guide world football's governing body out of the quagmire of scandal where it has sunk, after long-time President Sepp Blatter resigned on Tuesday. How about the "Hand of God"?
Venezuelan President Nicolas Maduro has suggested that legendary Argentine footballer Diego Maradona could be the man to lead Fifa out of the shadow of corruption.
"The president of the international football federation should be Diego Armando Maradona or someone like him," Mr Maduro during his weekly televised address, according to Reuters. "Diego Armando Maradona has been denouncing Fifa for decades, they've threatened him and they've laughed at him."
US investigators rocked Fifa and world football last week when it indicted nine soccer officials and five business executives on corruption charges related to more than $150 million in bribes over more than two decades.
After the indictments were handed down, Mr Blatter said he would remain president and was re-elected by Fifa leadership. But as it became clear that he was under investigation by prosecutors, Mr Blatter stepped down. No charges have been filed against him so far.
Mr Maradona won the 1986 World Cup with Argentina and has been variously involved in football in the years since. He managed Argentina in the 2010 World Cup, finishing fifth.
English football fans will have less-than-fond memories of Mr Maradona, as he scored a goal against England in the 1986 World Cup in which he illegally used his hand, a goal that has become known as the "Hand of God".
Follow @PaytonGuion on Twitter.
Register for free to continue reading
Registration is a free and easy way to support our truly independent journalism
By registering, you will also enjoy limited access to Premium articles, exclusive newsletters, commenting, and virtual events with our leading journalists
Already have an account? sign in
Join our new commenting forum
Join thought-provoking conversations, follow other Independent readers and see their replies