Disney boss Bob Iger refused to relinquish his office to successor as it had shower, claims report
Bob Iger told Bob Chapek that he lived for 'two-shower days'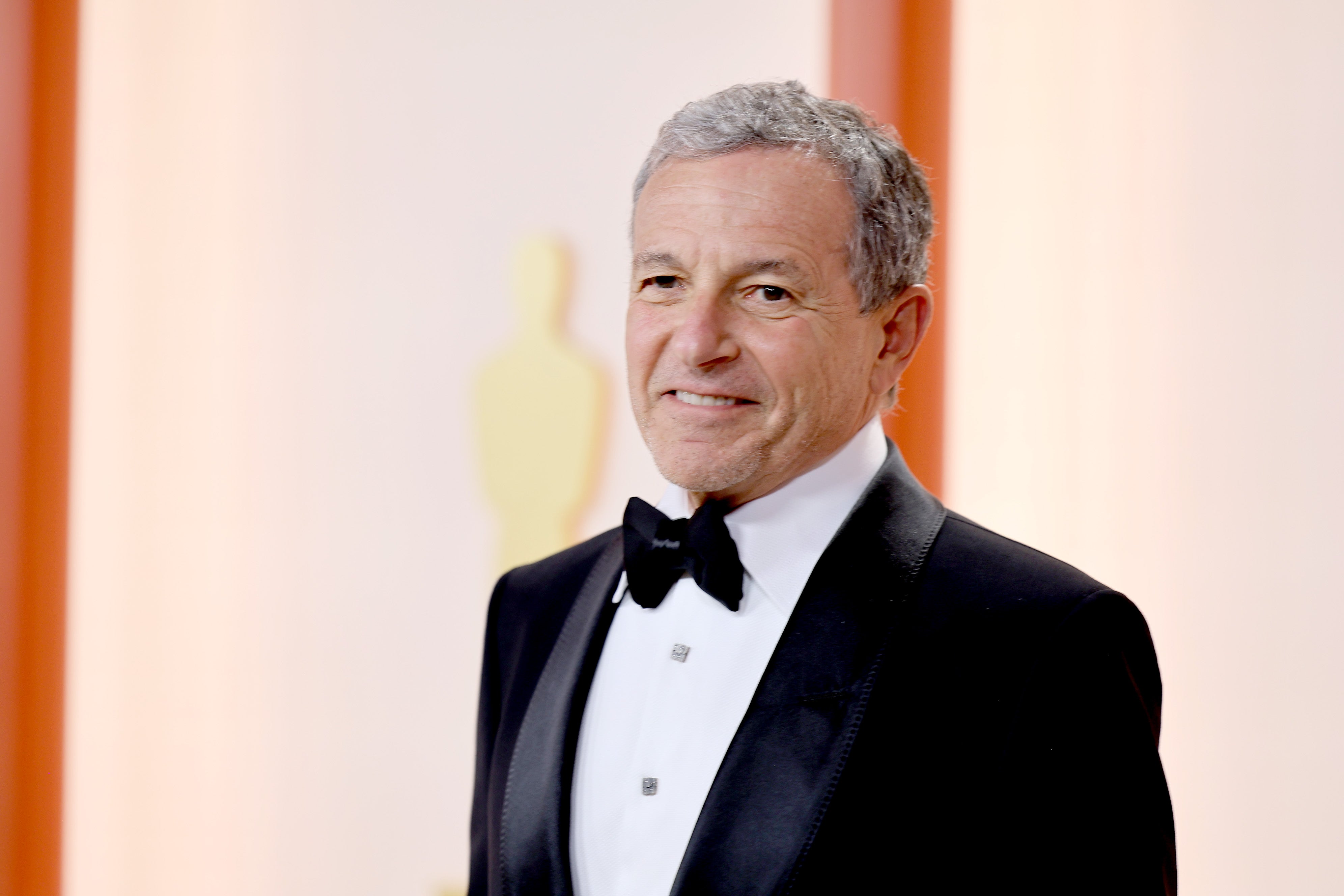 Disney boss Bob Iger refused to give up his office to his successor Bob Chapek because it has a shower, according to a new report.
Mr Iger, who left his role as CEO in 2020 after 15 years, refused to relinquish his office to his hand-picked successor Bob Chapek because it had a custom shower, two prized posters, and a vanity for shaving, CNBC reported.
One of the posters was a framed collage of newspaper front pages and magazine covers with images of Mr Iger celebrating Disney's purchase of Marvel in 2009, while the other was a spoof of a movie poster for the 1975 Clint Eastwood drama "The Eiger Sanction" — with the title changed to "The Iger Sanction" and Eastwood replaced with a likeness of Mr Iger.
He continued in the role of executive chairman for 22 months after leaving his role — during which time Mr Chapek reported to him and the board, according to the outlet.
Mr Iger would reportedly shower twice a day if he was attending a banquet or awards show in the evening after arriving at the office to shower and work out at 4.15 a.m.
According to CNBC Mr Iger told Mr Chapek that he lived for those "two-shower days," citing people familiar with the conversation.
It was reportedly agreed that Mr Chapek would move into a smaller office on the same floor. However, Mr Chapek eventually moved to Mr Iger's office after he stepped down as executive chairman, though he did not use the shower.
Mr Chapek was Disney's CEO for just under three years before stepping down. Iger was reinstalled as CEO following Mr Chapek's resignation.
Sharing a statement, the board said Iger is "uniquely situated to lead the company through this pivotal period" and thanked Mr Chapek for his service through the "unprecedented challenges of the pandemic".
During his reign, Mr Chapek hiked prices for theme park admissions and also became embroiled in the controversy over legislation in Florida dubbed "Don't Say Gay" by opponents.
Disney also posted lower-than-expected results for its fiscal fourth quarter during Mr Chapek's time as CEO.
"Bob is proud of the work he did in the course of his 30-year career at Disney, particularly during his nearly three-year run as CEO, steering the company through the unprecedented challenges of the pandemic, and setting the course for business transformation as he and his team took the disruptive yet necessary steps for business revitalization and long-term growth," a spokesperson for Mr Chapek told CNBC.
The board extended Mr Iger's contract through 2026 this summer — the fifth time his departure as CEO has been pushed back.
In February, Mr Iger announced the Walt Disney Co would cut about 7,000 jobs as part of a companywide cost-savings plan and "strategic reorganisation".
The company said the job reductions are part of a targeted $5.5bn cost savings across the company.
Disney has been contacted for comment
Join our commenting forum
Join thought-provoking conversations, follow other Independent readers and see their replies