DNA on Coke can sheds light on 40-year-old murder
Local police chief says potentially solving case was 'a little breathtaking'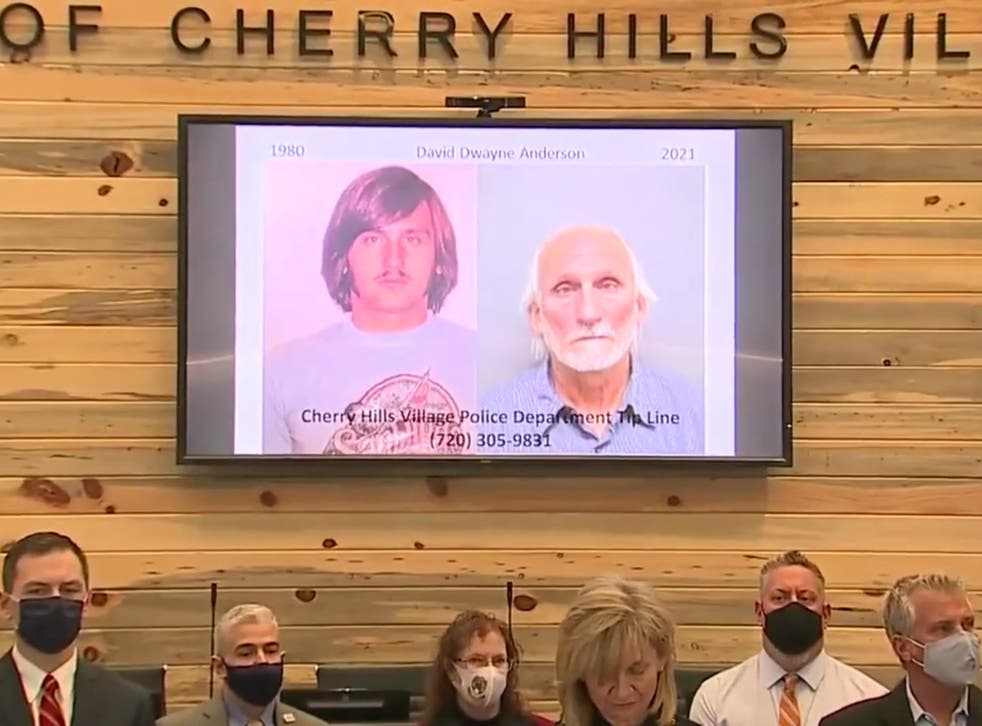 Evidence taken from a Coke can helped police in Colorado solve a 40 -year-old murder case, according to a report.
A relatively new technology, called genetic genealogy, was used to connect the suspect to a can of vanilla-flavoured Coke swabbed at the scene of the crime in Cherry Hills, Colorado more than 40 years ago.
Traces of the man's DNA were matched to those of family members, whose genetic information was stored on a database owned by United Data Connect, a company founded by former Denver attorney general Mitch Morrissey, which worked with the FBI to solve the murder case.
According to 9 News, 62 year-old David Anderson was found to have lived a private life in the four decades since he allegedly murdered Sylvia Quayle in August of 1981, and will now face trial on murder charges.
She was said to have been sexually assaulted and stabbed in her Cherry Hills, Colorado, home before being murdered.
Read more: FBI identifies suspect in death of Capitol police officer during Trump riot
While her body was found by her father, it was reportedly covered in blood with several broken fingernails and red marks that were "consistent with the shape of fingers", according to police.
Officials spent decades unsuccessfully trying to piece together the details of the murder case, before the latest breakthrough using new genealogy technology.
"It's been a journey, and then getting to know Jo, and understanding, being a little sister and what Sylvia meant to her, it's been a little breathtaking," Cherry Hills police chief Michelle Tovrea said at a press conference.
"Sylvia's sister and family had the quote 'beauty seen is never lost' etched onto her grave marker a very fitting reminder of the beautiful person she was," Ms Tovrea added.
Mr Morrisesy added: "I can't image, as a father myself of a young woman about this age, to have a mourning like that."
"And I know he's not here, and for me, that's part of the hardest part of solving these 40 year-old murder cases ... is that some of the people that want answers, need closure they don't get it, because they are gone."
Mr Anderson will be tried under laws that were in effect during 1981, following his arrest in Denver earlier this month, according CBS Denver.
If convicted of two counts of first-degree murder, Mr Anderson faces life in prison with a chance of parole after 20 years.
Join our new commenting forum
Join thought-provoking conversations, follow other Independent readers and see their replies