DNC email leak: Why do federal officials believe Russians are behind the hack?
Cybersecurity experts say the massive data dump resembles previous hacks with links to Russia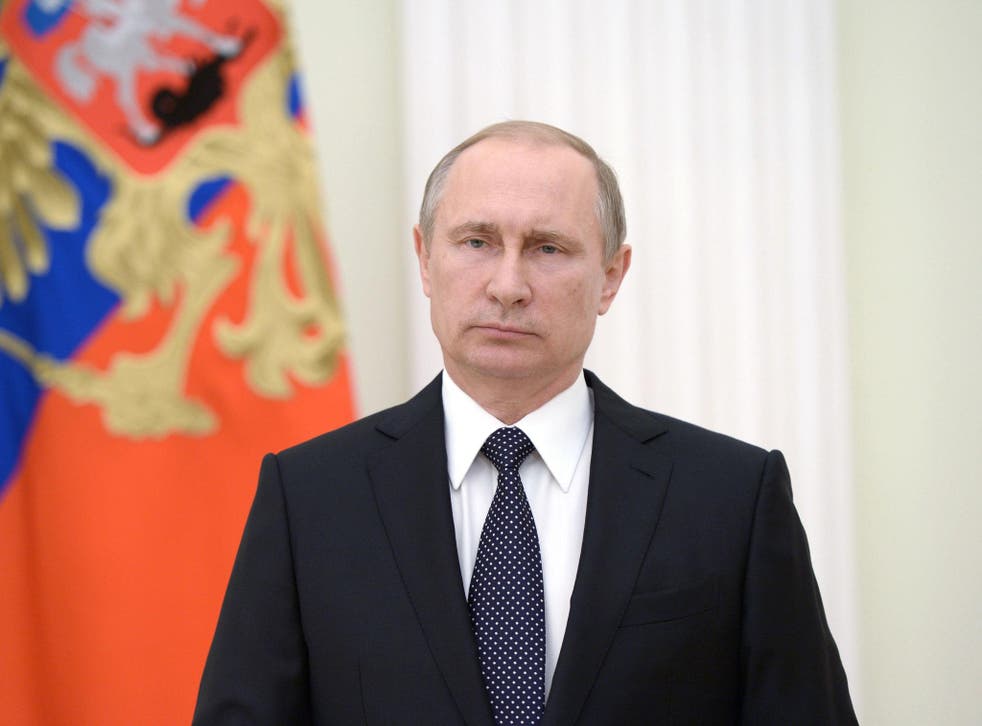 Democrats have congregated to nominate their next presidential candidate amidst scandal set off by a massive email hack, released by Wikileaks.
Now, the FBI is looking into whether or not suspicions are correct – that Russian operatives sponsored the hack in an attempt to undermine and sway the US election in Donald Trump's favour.
The Friday data dump revealed some 20,000 emails sent by Democratic National Committee staffers that shone an embarrassing light on the party. In particular, the emails revealed that the Democratic organisation showed preference to presumptive nominee Hillary Clinton over her opponent Bernie Sanders.
Hillary Clinton's campaign manager Robby Mook first linked the hack to the Russians in a Sunday morning appearance on CNN's Face the Nation.
"What's disturbing to us is that experts are telling us Russian state actors broke into the DNC, stole these emails, and other experts are now saying that the Russians are releasing these emails for the purpose of actually helping Donald Trump," Mr Mook said, offering little more information.
While connecting the recent DNC email hacks to Russian operatives may seem like a conspiracy fit for Hollywood, experts believe there is strong evidence strongly indicates this may be the case.
Previous DNC hacks
Crowdstrike, the contract cybersecurity firm employed by the DNC, identified two Russian intelligence agencies – known as CYBER BEAR, or APT 29, and FANCY BEAR, or APT 28 – who were responsible for a prior hack of DNC emails, leaked in June.
How Wikileaks shone light on world's darkest secrets

Show all 4
"We've had lots of experience with both of these actors attempting to target our customers in the past and know them well," Crowdstrike wrote in a blog post. "In fact, our team considers them some of the best adversaries out of all the numerous nation-state, criminal and hacktivist/terrorist groups we encounter on a daily basis."
Crowdstrike did not wish to comment on the latest hack.
"At this time, we don't have any new insights or commentary to share," a spokesperson told The Independent.
A separate cybersecurity firm, FireEye, determined the specific geography of APT 29, as the group appeared to cease operations on Russian holidays. Their work hours also appeared to align with the UTC +3 time zone, which includes cities like Moscow and St Petersburg.
Timing
Mr Mook found the timing of the release of the emails to be suspect, as the Democratic convention was about to get underway.
"I don't think it's coincidental that these emails were released on the eve of our convention here, and I think that's disturbing," he said.
Over the Top! Donald Trump Officially Named Republican Candidate
According to Director of National Intelligence James Clapper, US presidential campaigns have lately been the focus of state-sponsored foreign hackers, dating back to Barack Obama's 2008 bid for the White House.
Mr Clapper predicted in May that cyber attacks would increase and the Department of Homeland Security and FBI were "doing what they can to educate both campaigns against potential cyber threats", CBS News reported.
"Because of our heavy dependence on the Internet, nearly all IT systems will be perpetually at risk," he said.
Russian capabilities
It is well known amongst officials in the Intelligence Community that Russia often employs hackers for various foreign missions.
"It is certainly well known that the Kremlin uses Russian hackers for a variety of missions," retired four-star Adm Stavridis, who led Nato from 2009 to 2013, told NBC News. "It is certainly well known that Russia possesses those kinds of capabilities. And it certainly seems sensible to assume that Russians would rather have a Trump than a Clinton presidency.
"And as the saying goes, crime is so often where motive meets opportunity."
The Trump-Putin relationship
Clinton campaigners stopped short of saying that Russia actually carried out the attacks to boost Mr Trump's presidential prospects. However, they suggest that if Vladimir Putin were to favour a presidential candidate it would be the Republican nominee – given Mr Trump's position on Nato.
Donald Trump praises Saddam Hussein for his ability to kill terrorists
"Hillary Clinton's position on supporting our allies in Europe, Hillary Clinton's position on energy security for Europe, Hillary Clinton's position on advancing human rights and democracy around the world may not sit too well with certain actors in the Kremlin," Jake Sullivan, the senior policy advisor of the Clinton campaign, said at a Monday afternoon press conference in Philadelphia.
Mr Trump's top advisor, Paul Manafort, also worked with close allies of the Russian president.
Mr Manafort began working as a consultant for the pro-Russian Party of Regions campaign of Viktor Yanukovych in the Ukraine – first unofficially in 2004, when he did commercial consulting, then officially in 2006.
Yanukovych became the Ukrainian president in 2010, but was ousted in the 2014 revolution, after which he fled to Russia leaving behind an alleged trail of corruption.
For his part, Mr Manafort told Fox News that his primary role in the Yanukovych administration was to bring Ukraine into Europe.
In an interview with the New York Times, published during the GOP convention, Mr Trump said he would only come to the aid of Baltic states – and recent Nato entrants – if Russia attacked them under certain conditions.
"If they fulfill their obligations to us," Mr Trump said, "the answer is yes" he would come to their aid.