DNC email leak: FBI investigating 'Russian link' to hack which sought to expose Bernie Sanders 'smear'
WikiLeaks' editor-in-chief, Julian Assange, said about former DNC chair, Debbie Wasserman Schultz: '[…] if you act in a corrupt way that benefits Hillary Clinton, you will be taken care of'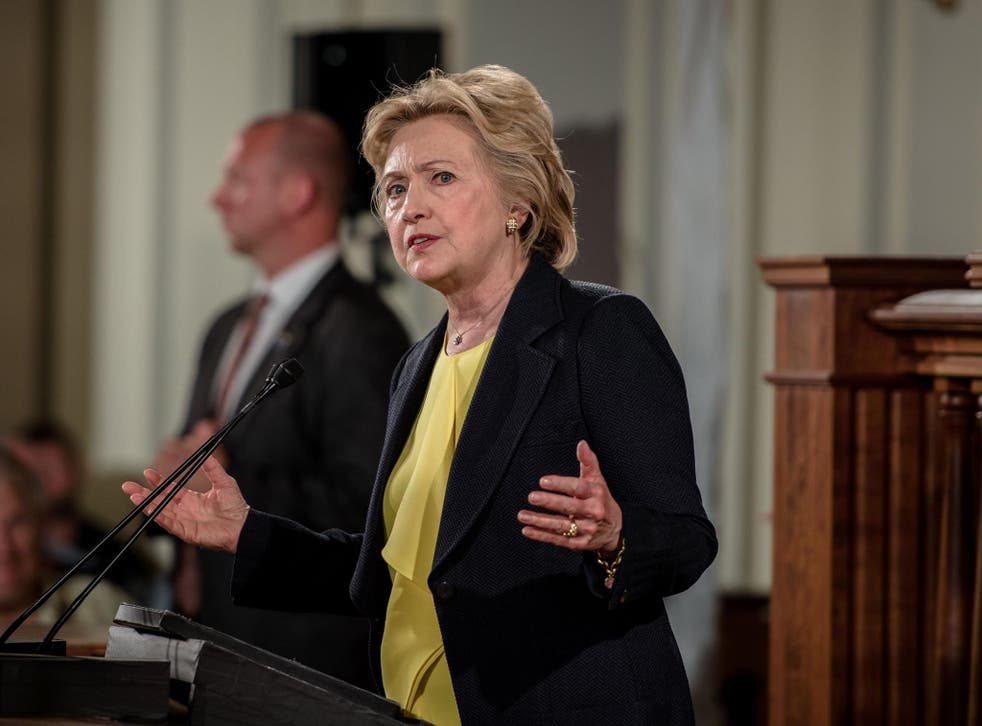 The Federal Bureau of Investigation is looking into the hacked Democratic National Committee emails and whether the Russians had anything to do with it.
The fresh email scandal surrounding Hillary Clinton's campaign revealed that DNC staffers were working to discredit her former rival, Vermont senator Bernie Sanders, when he was also running for president.
"The FBI is investigating a cyber intrusion involving the DNC and are working to determine the nature and scope of the matter," the agency said in a statement.
"A compromise of this nature is something we take very seriously, and the FBI will continue to investigate and hold accountable those who pose a threat in cyberspace."
The emails, which showed the DNC tried to "smear" Mr Sanders by naming him an atheist, rather than a religious Jew, to discredit him among Southern voters, and that his campaign was a "mess", were made public by WikiLeaks, but the source of the hack has not been named.
US officials say the FBI will be looking at whether the Russian spy agencies are connected to this leak, and if they or WikiLeaks worked with any middlemen.
"We know that there are a variety of actors, both state and criminal, who are looking for vulnerabilities in the cyber security of the United States and that includes Russia," said White House spokesman Josh Earnest.
The administration would let law enforcement take the lead on releasing findings about the cyber intrusion, he said.
Ms Clinton's campaign has blamed Russia for the leak, claiming it was an intentional move to help their preferred candidate, Republican Donald Trump, who has said he will not defend Nato allies.
Florida congresswoman Debbie Wasserman Schultz, former chair of the DNC, resigned on Sunday, and was booed as she tried to talk at the party's convention the next day.
Debbie Wasserman Schultz booed off stage during speech to Florida delegates
Julian Assange, editor-in-chief of WikiLeaks, told Democracy Now! that Ms Clinton's statement after the leak, calling Ms Schultz a "friend" who would still support her campaign, is not a good signal.
"But it's a very destructive signal for a future presidency, because it's—effectively, it's expanding the Overton window of corruption," he said.
"It doesn't really matter what you do, how you behave; as long as that is going to benefit Hillary Clinton, you'll be protected."
Mr Assange insisted he would not reveal the source of the emails, but pointed out that Ms Clinton's campaign manager, Robby Mook, has refused to name the so-called "experts" that are blaming the Russians for the leak.
Hillary Clinton testifies before House Select Committee on Benghazi

Show all 17
The leaked DNC emails revealed that Ms Schultz called Mr Sanders' campaign manager, Jeff Weaver, a "damn liar".
She also called the president of MSNBC to change the presenting of its "Morning Joe" show in order to encourage more favorable reporting of Ms Clinton.
Mr Sanders responded in a statement that Ms Wasserman Schultz's resignation was the "right decision", and that the party leadership must remain impartial, "something which did not occur in the 2016 race".
The hackers, whoever they are, have reportedly been infiltrating the DNC for at least a year, and US officials expect more data releases.
The news comes just three weeks after FBI director James Comey recommended that "no reasonable prosecutor" would pursue criminal charges against Ms Clinton for the misuse of her personal email server during her tenure as secretary of state.
The Department of Justice followed the FBI's recommendation.
Join our new commenting forum
Join thought-provoking conversations, follow other Independent readers and see their replies