Doctors, veterans and students tweet Donald Trump photos of their 'Muslim IDs' following his calls for a database
'Absolutely. There should be a lot of systems, beyond databases.'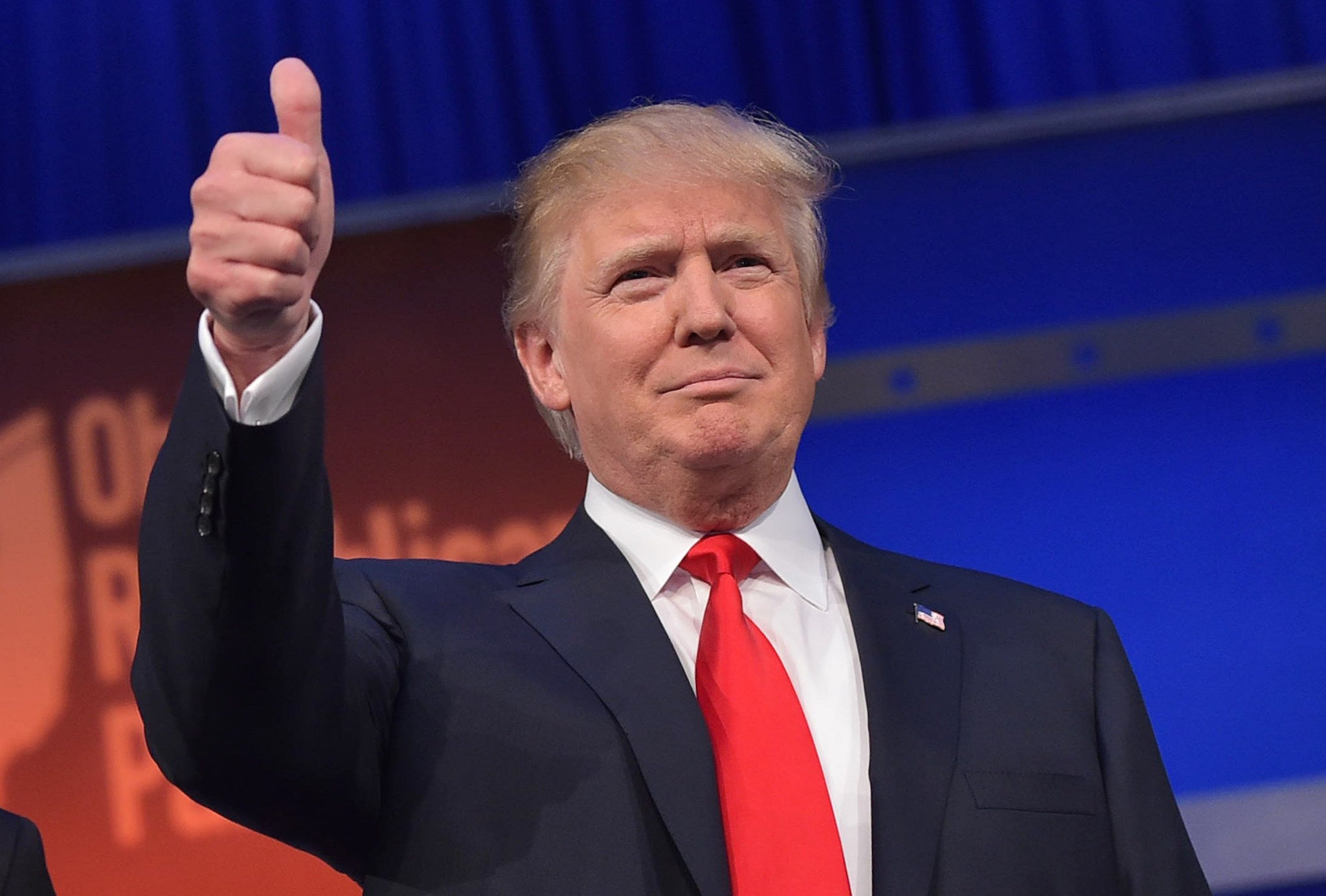 Doctors, veterans and students are tweeting Donald Trump photos of their work identity cards after he said he would set up a database to track all US Muslims if he became president.
The frontrunner for the Republican presidential nomination has received widespread condemnation over controversial comments regarding the country's Muslim population in the wake of the Paris terror attacks.
He told NBC News that he would "absolutely" implement a national database to track Muslims in the US, with such a scheme involving Muslims being given a form of identification which would note their religion.
Mr Trump said: "I would certainly implement that. Absolutely. There should be a lot of systems, beyond databases. We should have a lot of systems."
When asked whether Muslims would be obliged to sign up and share their identity details on such a database by law, the millionaire entrepreneur told NBC News: "They have to be."
The 69-year-old's comments have sparked outrage, with Democratic presidential hopeful Hilary Clinton tweeting: "This is shocking rhetoric. It should be denounced by all seeking to lead this country."
Others compared his plan for the scheme to the victimisation of Jews by the Nazis.
In response to his provocative suggestion, many American Muslims have taken to Twitter to express their views on the subject – with many tweeting the businessman photos of their existing work identity cards alongside the hashtag 'MuslimID'.
One Twitter user even mocked up a fake Muslim ID card "signed by the imaginary 45th President of the United States, Donald J Trump".
Mr Trump has refused to respond to comparisons of his proposal with Hitler's treatment of Europe's Jews.
The hopeful has said previously that he would send all Syrian refugees who settle in the US back to their home country if he became president as the US "cannot take a chance" that some of the refugees may be affiliated with Isis.
The country's House of Representatives last week passed a bill to tighten restrictions on Syrian and Iraqi refugees settling in the US. It is still to be considered by the Senate.
Join our commenting forum
Join thought-provoking conversations, follow other Independent readers and see their replies