Dog rescued from swollen river during deadly mudslides in south-west Colombia - video
Rescue workers used mouth to mouth resuscitation to revive the dog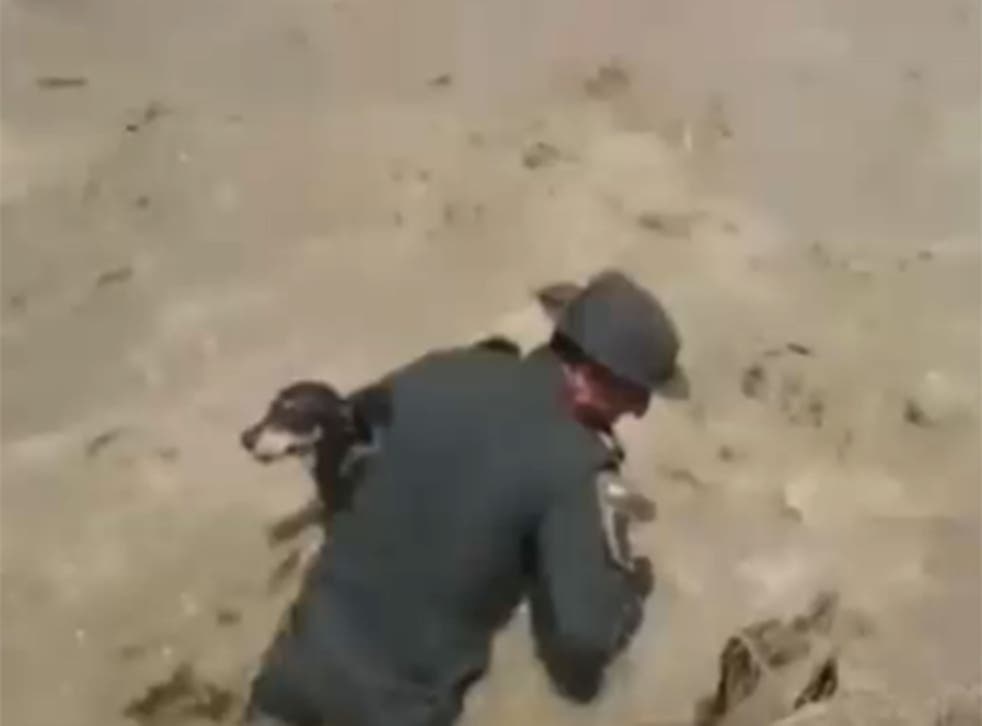 The area of Salgar in south-western Colombia was ravaged by major mudslides earlier this week.
Over 60 people died and houses and properties were destroyed as a result of the the natural disater.
Among the death and devastation though, there was one story of hope to come out of the country.
The officers are filmed running along the river's bank in a bid to keep up with the dog.
The powerless dog is seen colliding into rocks and debris as it is violently pulled by the fast moving water.
After minutes chasing the dog, the officers are eventually able to get far enough in front of the injured animal so that they can enter the water and drag the dog to safety.
Once out of the water rescue teams revived the dog through CPR, with one of the officers even performing mouth to mouth on the unconscious animal.
According to police, the dog was walking around soon after being revived and is now expected to make a full recovery.
Heavy rain triggered the massive mudslides that hit Salgar on Monday, causing the deaths of 60 people.
It was the worst disaster of its kind to hit the country in 10 years, with many being displaced as a result of disaster.
President Juan Manuel Santos has promised to rebuild all of those homes destroyed by the mudslides.
Join our new commenting forum
Join thought-provoking conversations, follow other Independent readers and see their replies