Explosion near Dominican Republic's capital leaves 25 people dead, dozens injured
The explosion took place at a bustling commerce area known as 'Old Marketplace' in San Cristóbal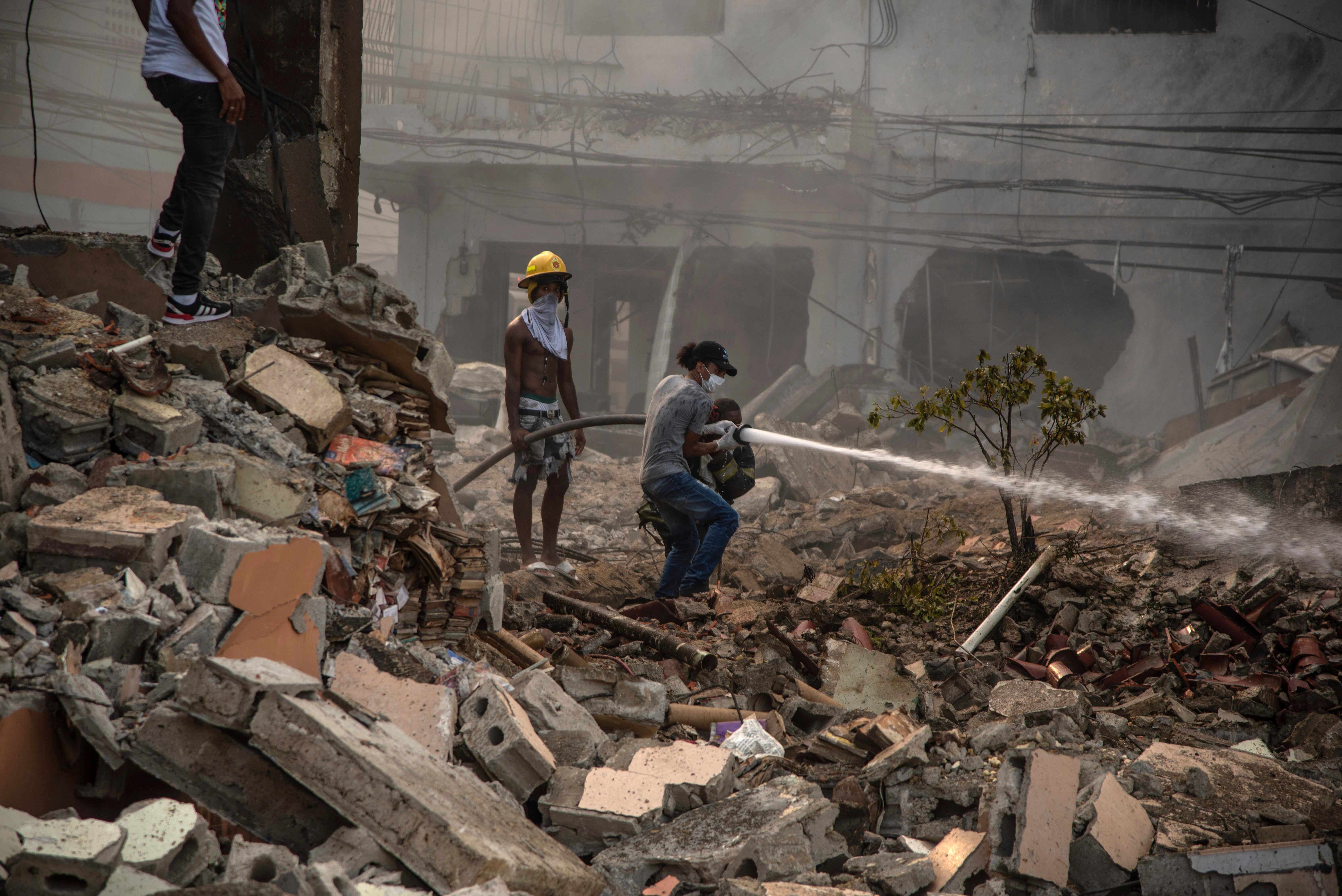 The number of deaths from a powerful explosion in the Dominican Republic on Monday rose to at least 25, according to officials that continue to monitor efforts to extinguish the ongoing blaze.
A high-ranking Civil Defense official said in an interview with the Associated Press on Wednesday that 10 remain missing but noted they are still working to identify bodies and determine whether the missing are among the confirmed deceased.
Local media reported on Tuesday that 50 people were injured in the explosion in the city of San Cristóbal, located just west of Santo Domingo — the country's capital. The bustling commercial area, where people buy goods ranging from vegetables to clothes, is known as the "Old Marketplace."
The fire broke out inside a bakery and then spread to a hardware store next door and a nearby furniture store. Emergency responders still have not successfully accessed the building where the explosion started and continued searching through the smouldering rubble on Wednesday, according to the AP.
According to the minister of the presidency, at least 36 of the injured remained hospitalised, with 11 in critical condition. A four-month-old baby and a bank worker are among the deceased.
Family members have struggled to locate their missing loved ones amid what they say is a lack of answers from authorities. Andrea Mateo told reporters outside the Juan Pablo Pina Hospital that she had been looking for her sister, brother-in-law and niece, according to Telemundo47.
"Three of the bodies [in the morgue] are completely charred remains but their body descriptions don't match," she said in Spanish.
President Luis Abinader visited the site of the tragedy on Tuesday.
"We are going to launch an investigation to determine the cause of this devastating accident. In the meantime, we'll continue assisting the victims and we will do so by sparing no resources with each human life that we can save," Mr Abidaner said in a statement.
It's still unclear what caused the explosion, but San Cristóbal Mayor denied any connection with the 2,500 gallons of propane stored in tanks in the vicinity of the Old Marketplace, El Día reported.
Join our commenting forum
Join thought-provoking conversations, follow other Independent readers and see their replies