Donald Trump's 20% Mexican border wall tax plan set to increase price of goods to Americans
Companies likely to pass added costs on to consumers, leaving Americans to foot much of the bill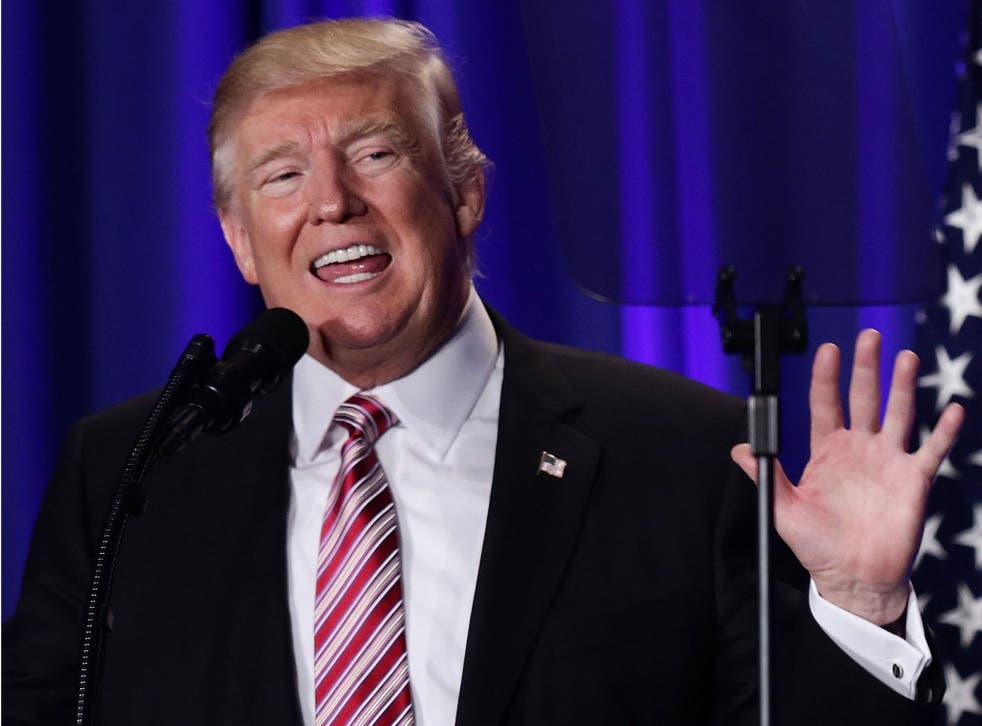 Donald Trump's plan for a 20 per cent tax on imports from Mexico to pay for a border wall will also harm American companies and consumers, experts have warned.
Relations between the US and Mexico have plunged to a new low, after Mexico's president announced he was cancelling a visit to Washington in opposition to Mr Trump's demand his country pays for the wall.
White House press secretary Sean Spicer told reporters Mr Trump would propose a 20 per cent tariff on all goods imported from Mexico to the US in order to pay for his promised wall.
However, experts have said the tax could increase the price of many products in the US.
Donald Trump wants import tax to pay for Mexico wall
"The notion that a 20 per cent tariff is a way of forcing Mexico to pay for the wall, it's just a falsehood," Edward Alden, a trade expert at the Council on Foreign Relations, told CNN Money.
"It's a way of forcing American consumers to pay for the wall."
His concerns were echoed by William Gale, co-director of the Tax Policy Centre, who told USA Today: "The irony of putting a tariff on Mexican goods is that, to the extent it raises consumer prices in the US, consumers will be paying for the wall, not Mexican producers.''
Some Republicans also took issue with Mr Trump's plan.
Representative Justin Amash of Michigan said on Twitter it would be a "tax on Americans to pay for the wall."
Senator Lindsey Graham of South Carolina said he was "mucho sad" and added: "Any policy proposal which drives up costs of Corona, tequila or margaritas is a big-time bad idea."
Around 6 million US jobs, which rely on trade with Mexico, could be jeopardised by Mr Trump's tax, CNN Money reports.
As the Statista chart shows, the US imports over $50bn worth of motor vehicles and nearly $44bn worth of vehicle parts from Mexico.
Total imports are worth $294.7bn.
Americans could also end up paying far higher prices for many goods, from tequila to cars and avocados.
Mr Trump's proposed tax would also hit companies who assemble goods such as cars and computers in Mexico, with added costs likely passed on to consumers.
Such a knock-on effect would leave Americans footing much of the bill.
The controversial orders Donald Trump has already issued

Show all 9
The White House later began to walk back from the idea, saying it was simply one option among many.
Mr Trump has said he is OK with being "reimbursed" by Mexico at a later date, because he is keen to start construction of the wall immediately.
Mexico has refused to pay for the wall.
Join our new commenting forum
Join thought-provoking conversations, follow other Independent readers and see their replies