Donald Trump raises record $90m for inauguration – but won't reveal what it is being spent on
President-elect has struggled to attract 'A-list' talent such as those who performed the two election wins of President Obama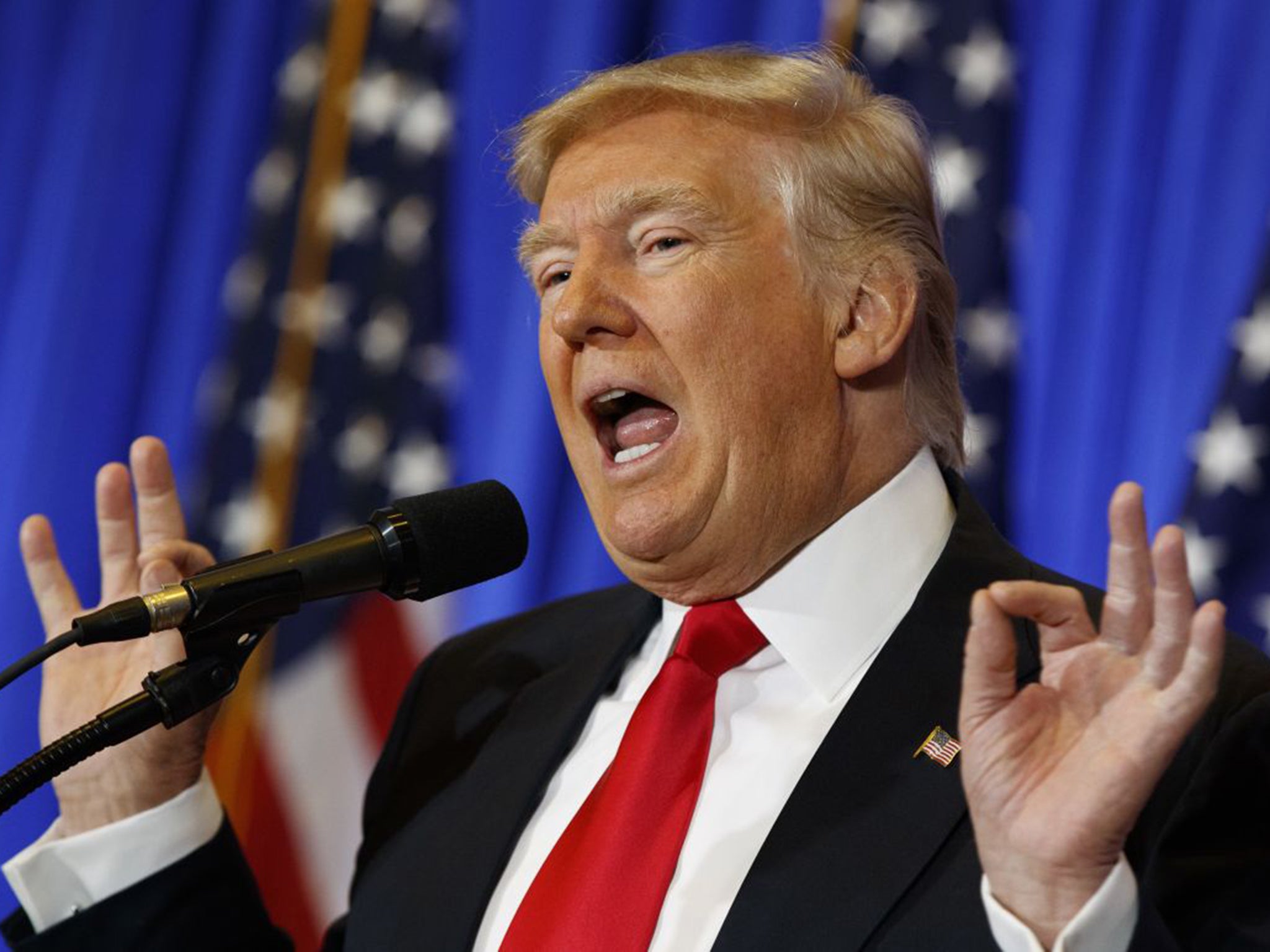 Donald Trump has raised a record $90 million (£73 million) to cover the costs of his presidential inauguration ceremony.
The President-elect will be officially sworn in on 20 January in an "understated" ceremony that he has promised will be a "very, very elegant day."
His inaugural committee have raised more than what was spent on either of Barack Obama's previous ceremonies – the outgoing administration spent £45 million in 2009 and £35 million in 2013.
"Instead of trying to surround it with what people would consider A-listers what we're going to surround it with is the soft sensuality of the place," said Tom Barrack, chair of the Republican leader's inauguration committee.
"It's a much more poetic cadence than having a circus-like celebration that's a coronation. He really wanted it to be about the people, not about him."
However Steve Kerrigan, chief executive for Mr Obama's inaugural committee in 2013 and chief of staff in 2009, said the amount of money raised was "overkill". "I can't imagine how they are going to spend that amount of money – and why they would even keep raising money," he said. "We planned the two largest inaugurations in the history of our country and we never spent anywhere near that."
Donald Trump's most controversial quotes
Show all 14
Mr Trump is reportedly planning three inaugural balls, with Mr Obama having held 10 at his first inauguration.
The Trump team are also reportedly hoping to keep the inauguration parade to 90 minutes. The longest parade, with 73 bands and 59 floats, was at Dwight Eisenhower's first inauguration in 1953, lasting more than four-and-a-half hours.
The real-estate mogul has struggled to attract the kind of A-listers who flocked to support Mr Obama at his two inaugurations.
Despite his team playing down reports that performers are refusing to appear, the only artists currently on the bill are the Mormon Tabernacle Choir, America's Got Talent finalist Jackie Evancho and a Bruce Springsteen tribute act. A tie-in celebration concert is also going ahead and will host the likes of rock band 3 Doors Down, country singer Toby Keith and actor Jon Voight.
Many have been vocal about their decision not to attend including Elton John, Céline Dion, Andrea Bocelli and Garth Brooks who have all reportedly declined invitations to perform. Cher, Julianne Moore, Katy Perry and Amy Schumer have said they will join an anticipated 220,000 crowd protesting Mr Trump in the Women's March on Washington, set to take place the day after the inauguration.
Beyoncé sang the national anthem at Mr Obama's second inauguration in 2013, and Aretha Franklin performed at the ceremony in 2009.
Mr Trump's committee has 90 days after the inauguration to reveal its donors.
Among the corporate donors already known are Boeing, which has donated $1m, and Chevron which has donated $500,000. Any excess money raised will reportedly be donated to charity.
Additional reporting by Associated Press
Join our commenting forum
Join thought-provoking conversations, follow other Independent readers and see their replies