Trump administration 'examines death penalty for drug dealers' as part of a crackdown on opioids
Officials from Singapore have briefed White House staff on its anti-drug policy which includes the execution of traffickers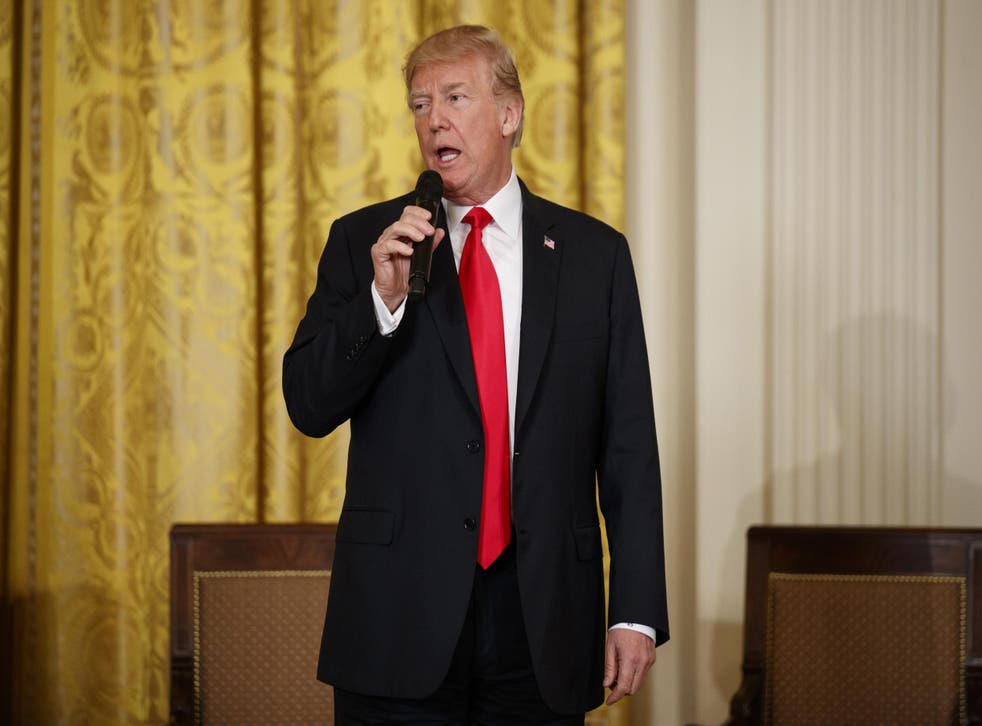 Drug dealers could be executed in the US under a policy reportedly being looked at by Donald Trump's administration.
In one of a number of proposals being examined, prosecutors could be given the go-ahead to pursue the death penalty in cases involving the trafficking of the synthetic drug fentanyl, given that small doses of it can be fatal.
It would come as part of a wider crackdown on opioids, which claimed the lives of more than 60,000 Americans in 2016, The Washington Post reported.
The class of drug that acts on the nervous system includes heroin as well as everyday pain relievers that can be bought over the counter, but can lead to addictions and fatal overdoses.
Mr Trump has reportedly spoken in private about giving the death penalty for dealers, believing that it has been a successful way to tackle the drug problem in nations such as Singapore.
Officials from the country have briefed White House staff on its policies to deal with the issue which includes treatment and education for users but also the death penalty for traffickers.
World news in pictures

Show all 50
The president has also praised the hardline approach in the Philippines, praising President Rodrigo Duterte for his "unbelievable job". Thousands have been killed in extrajudicial police killings in the country's war on drugs.
Mr Trump said at a White House summit on opioids last week: "Some countries have a very tough penalty, the ultimate penalty, and they have much less of a drug problem than we do."
Courts can only hand down executions in the US in cases involving drugs when it involves the murder or the death of a law enforcement officer.
Mr Trump's administration has already called for harsher penalties for traffickers as part of his response to the opioid crisis in the US.
The official heading the White House's strategy on the problem is Kellyanne Conway.
"There is an appetite among many law enforcement, health professionals and grieving families that we must toughen up our criminal and sentencing statutes to match the new reality of drugs like fentanyl, which are so lethal in such small doses," she told news website Axios.
"The president makes a distinction between those that are languishing in prison for low-level drug offenses and the kingpins hauling thousands of lethal doses of fentanyl into communities, that are responsible for many casualties in a single weekend."
The White House did not reply for comment over reports that it would seek the death penalty for drug traffickers.
Register for free to continue reading
Registration is a free and easy way to support our truly independent journalism
By registering, you will also enjoy limited access to Premium articles, exclusive newsletters, commenting, and virtual events with our leading journalists
Already have an account? sign in
Register for free to continue reading
Registration is a free and easy way to support our truly independent journalism
By registering, you will also enjoy limited access to Premium articles, exclusive newsletters, commenting, and virtual events with our leading journalists
Already have an account? sign in
Join our new commenting forum
Join thought-provoking conversations, follow other Independent readers and see their replies