Donald Trump: Majority of Americans now disapprove of US President and his policies
It took George W Bush over three years to reach undesirable threshold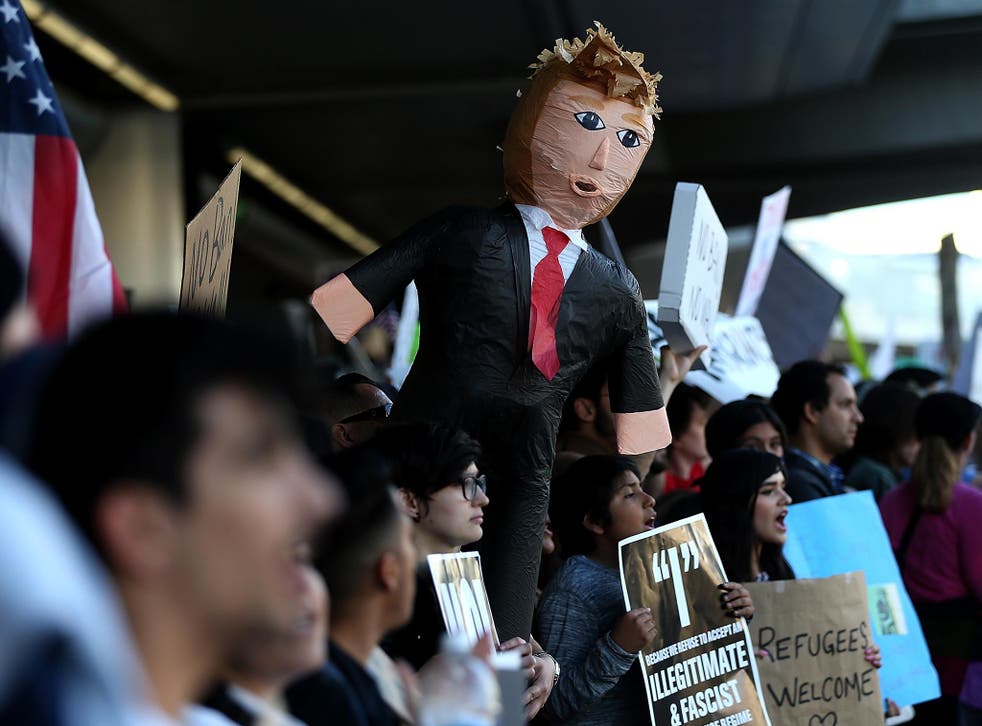 Public support for Donald Trump has slumped to a new low following his implementation of ban on refugees from Muslim-majority countries, with more than half of Americans now expressing disapproval at his policies.
According to a poll by analysts at Gallup, who have rated presidential approval levels since the days of Harry Truman, 51 per cent of Americans currently believe Mr Trump should not be their leader, while 42 per cent approve of his performance.
Mr Trump has reached the threshold in eight days since he assumed power. By contrast it took George W Bush over three years to reach majority disapproval, Ronald Reagan almost two years and Bill Clinton over a year and a half.
His predecessor Barack Obama slipped to 51 per cent disapproval in mid-2011 during the US national debt crisis, but quickly recovered his position and he finished with 59 per cent of support.
Gallup said more women disapproved of Mr Trump than men, perhaps prompted by the Women's March protests in Washington DC last weekend which is believed to have diminished the President's reputation around the world.
The President's first week executive actions to approve controversial oil pipelines, build a wall on the Mexican border, ban refugees from seven Muslim-majority countries and his apparent condoning of torture methods may have also contributed to the drop in support.
The controversial orders Donald Trump has already issued

Show all 9
"Division has been a common theme in American's reactions to Trump since the election, and it remained the operative dynamic over the inaugural weekend," Gallup said in its report.
"Men, whites, older Americans and college non-graduates tended to approve of Trump's job performance while women, non-whites, younger Americans and college graduates tilted the other way."
At the start of January, a poll by Quinnipiac University revealed a drop in confidence in the President-elect across the board, with 52 per cent of Americans expressing optimism in for his tenure.
Join our new commenting forum
Join thought-provoking conversations, follow other Independent readers and see their replies