Trump challenge to China: White House preparing big arms sales to Taiwan, sources say
British defence and security company BAE Systems is reportedly involved in the deal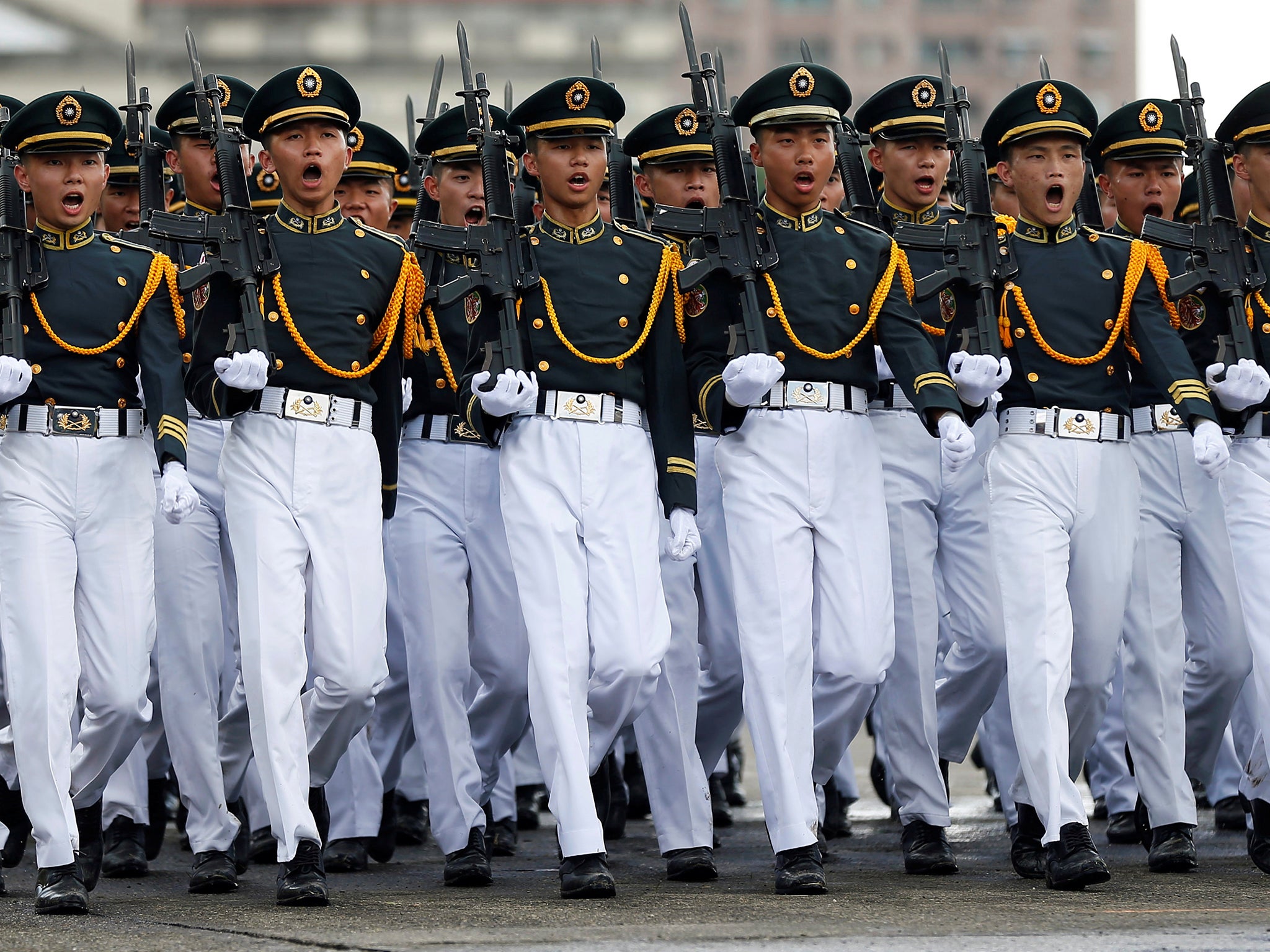 Donald Trump's administration is preparing a deal to sell a big arms package to Taiwan so the island can defend itself in case of an attack from China, US officials have said.
The deal, which is bound to be designed to anger Beijing, could include advanced rocket systems and anti-ship missiles.
This comes as US Secretary of State Rex Tillerson arrived in China on Saturday for what was anticipated to be a potentially uncomfortable visit.
China has been angered by the Trump administration's repeated calls to rein in nuclear-armed North Korea and exercise more control over its neighbour.
The deal is much bigger than one that was considered by the Obama administration but never went ahead and sources told Reuters it is likely to top the $1bn mark.
British defence and security company BAE Systems is reported to be involved in the deal along with German Diehl, while Lockheed Martin Corp would be the top US manufacturer of multiple launch rocket systems.
"The political desire is there to do a substantial sale," one official from the Trump administration said.
President Trump is alleged to be eager to proceed with the sales but it is expected to take months for the White House to overcome obstacles.
Beijing is sensitive over the question of Taiwan's status, especially after Mr Trump threatened to abandon the "One China" policy, in which the US recognises the self-governing island of Taiwan as part of China.
Earlier this year, Mr Trump sparked fury from China after accepting a phone call from Taiwanese President Tsai Ing-wen.
World news in pictures
Show all 50
The arms sale could make it harder for the US to convince China to deal with North Korea as a priority, official sources said, speaking on condition of anonymity because work towards the sale has not yet been made public.
But according to a source in Taiwan's capital Taipei, discussion between the two governments have already started.
The White House is reportedly mindful that tensions between the US and China could flare up again but as Taiwan's sole arms supplier, it is committed to upgrade the island's defences.
Both BAE Systems and Diehl have been contacted for comment.
The White House declined to comment.
Join our commenting forum
Join thought-provoking conversations, follow other Independent readers and see their replies