Donald Trump will stick to 'One China' policy after President Xi Jinping phone call
The President had drawn criticism for an early diplomatic stumble and implied that he would not necessarily comply with the policy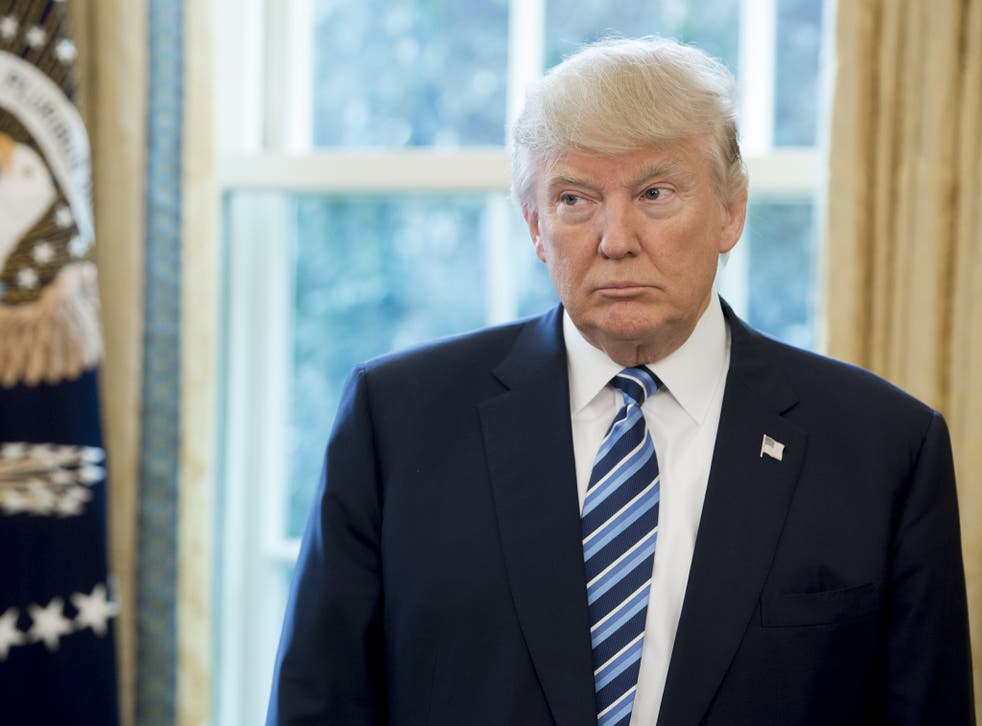 After weeks of speculation that he would break with almost four decades of US foreign policy, President Donald Trump will now stay in line with the country's official "One China" policy.
The President stoked diplomatic concerns after he arranged a phone call with Taiwan President Tsai Ing-wen shortly after the 2016 election. The call was the first by a US president-elect or president since Jimmy Carter switched diplomatic recognition from Taiwan to China in 1979.
The White House confirmed Mr Trump's decision to step away from an earlier comment that the US did not necessarily have to adhere to the policy, under which Taiwan is not recognised as a sovereign territory.
After a "lengthy phone call" with China President Xi Jinping, the White House said that the two "discussed numerous topics and President Trump agreed, at the request of President Xi, to honour our 'One China' policy".
Mr Trump himself acknowledged the Thursday call in a tweet criticising The New York Times for reporting that his last call with President Xi took place on 14 November in their coverage of this week's talk between the leaders.
The paper did not make reference to the Thursday-evening call in the early edition of Friday's newspaper, but later added the White House's announcement to the online story.
The controversial orders Donald Trump has already issued

Show all 9
"The failing [New York Times] does major FAKE NEWS China story saying 'Mr Xi has not spoken to Trump since Nov 14'," he tweeted the next morning, misquoting the third paragraph of the story about the Thursday call. "We spoke at length yesterday."
The White House has previously admitted that they will refer to any news critical of the President as "fake".
Mr Trump's December stumble prompted a diplomatic protest from Beijing.
Donald Trump's closest advisor Steve Bannon thinks there will be war with China in the next few years
When asked about whether he would adhere to the "One China" policy amid the controversy, Mr Trump trotted out his characteristic tough talk in an interview with the conservative Fox News.
"I fully understand the 'One China' policy, but I don't know why we have to be bound by a 'One China' policy unless we make a deal with China having to do with other things, including trade," he said.
China responded with concern, saying that the policy was instrumental to any trade deals with the US.
The nationalistic Chinese paper Global Times condemned Mr Trump's handling of diplomacy in an editorial piece, saying that he was "ignorant like a child".
"If Trump abandons the 'One China' principle," the paper added, "why should China need to be the US's partner in most international affairs?"