Donald Trump 'to approve arms sales to Saudi Arabia and Bahrain' blocked by Barack Obama
Former president blocked deals over concerns of human rights violations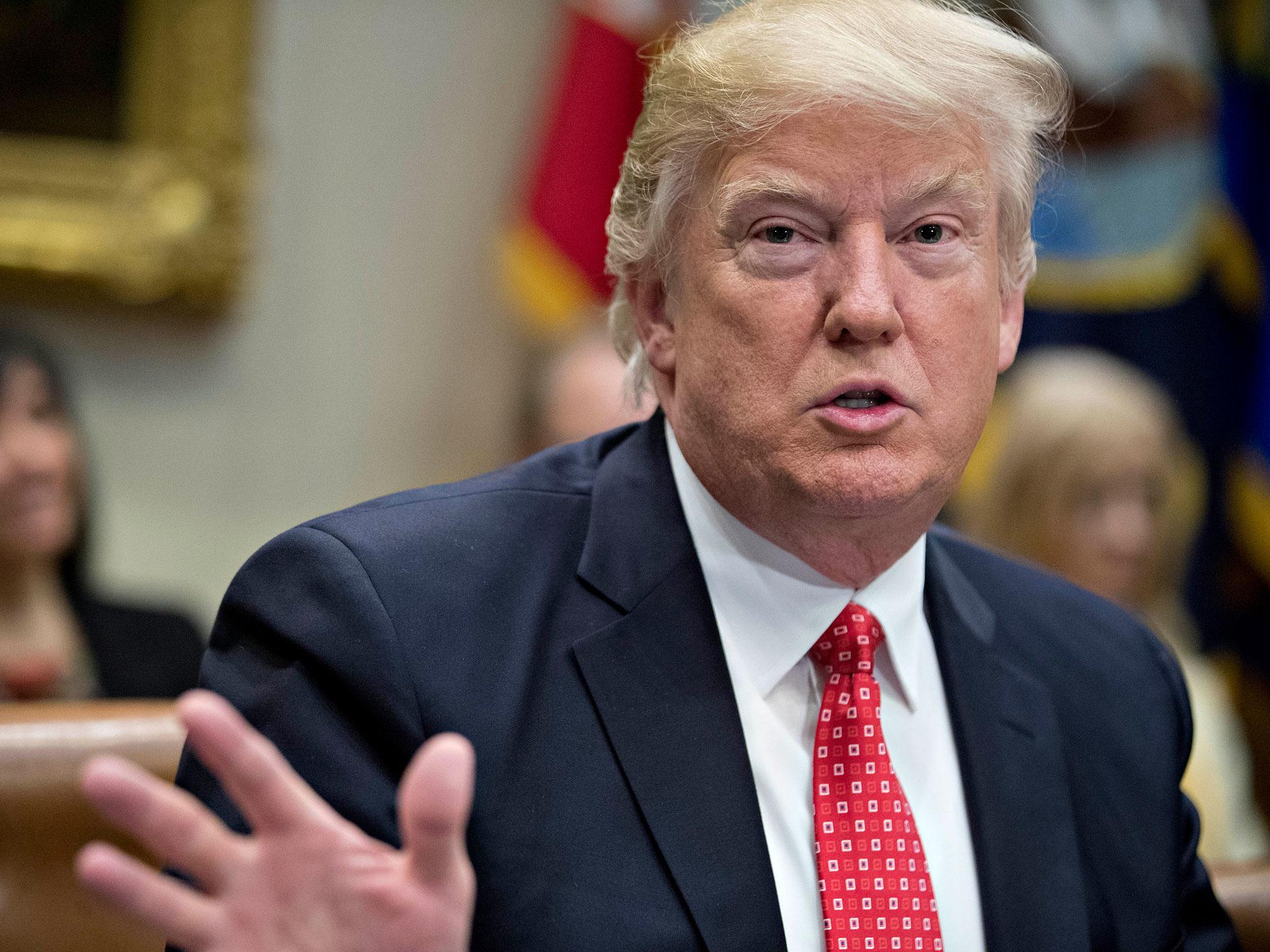 Donald Trump's administration is reportedly preparing to approve major arms sales to Saudi Arabia and Bahrain.
The multi-million and multi-billion dollar deals were blocked by former President Barack Obama during the final months of his administration over human rights concerns.
A $300m (£240m) package for precision-guided weapons technology for Riyadh and a $3bn (£2.4bn) deal for F-16 fighter jets for Bahrain are ready for clearance, a US official said to be directly involved in the deals told The Washington Times.
Trump claims 'Obama likes him, but probably won't admit it'
"These are significant sales for key allies in the Gulf who are facing the threat from Iran and who can contribute to the fight against the Islamic State," the anonymous official told the paper.
"Whereas the Obama administration held back on these, they're now in the new administration's court for a decision — and I would anticipate the decision will be to move forward."
An annual report by UN experts who monitor the conflict in Yemen, seen by Reuters last month, said the Saudi-led coalition had carried out attacks that "may amount to war crimes" — accusations Riyadh rejects.
Mr Trump spoke with Saudi Arabia's King Salman last week about future humanitarian provisions in the bloody Syrian and Yemeni civil wars.
The controversial orders Donald Trump has already issued
Show all 9
Last year, Mr Obama's administration approved a $1.15bn (£921m) deal for the sale of tanks and armoured vehicles to Saudi Arabia.
The deal was opposed by more than 60 members of the House of Representatives, who signed a letter calling for Mr Obama to delay.
However, in his final months in office, Mr Obama decided to halt the now-pending deal on precision-guided military technology.
Similarly, the Obama administration blocked the proposed sale of F-16 fighter jets to Bahrain due to concerns about human rights in the kingdom.
Join our commenting forum
Join thought-provoking conversations, follow other Independent readers and see their replies