Donald Trump asks woman to pull his hair to prove it's real
Questions have long been asked about the authenticity of his hair
Andrew Buncombe
Friday 28 August 2015 10:43 Comments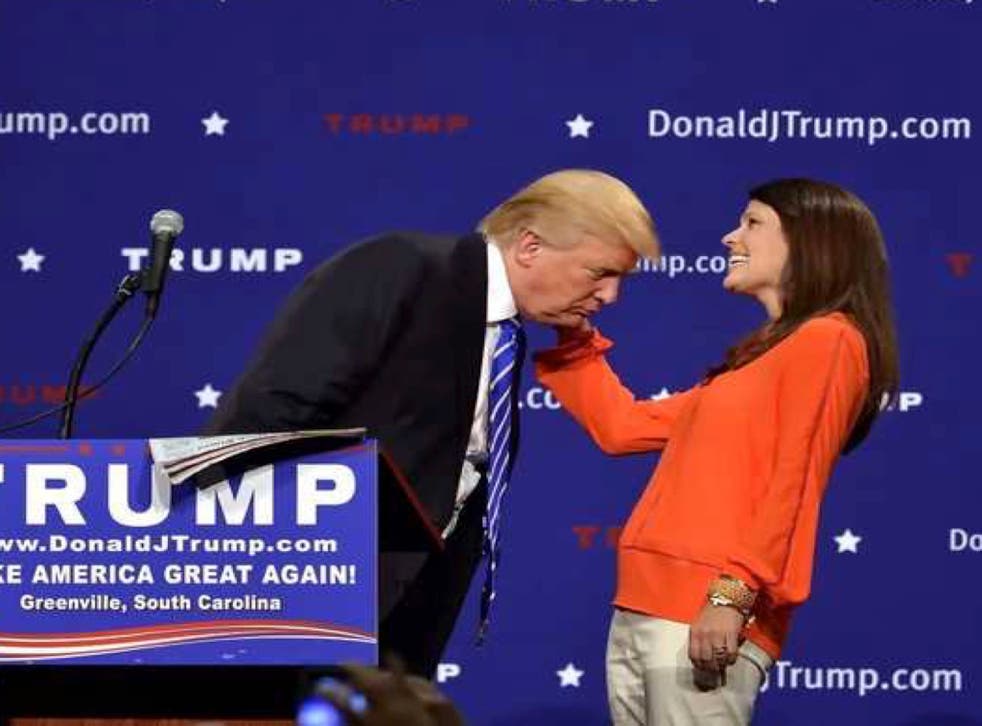 So, it has been settled. Donald Trump's hair is real.
On Thursday, the loquacious Republican front-runner sought to draw a line under questions about the authenticity of his lacquered locks by having a member of the audience pull on them.
"And have I ever met you before? No," said Mr Trump, asking to the stage a woman from his campaign rally South Carolina.
The woman stepped on the stage and gave it a tug. Was it real?
"Yes, I believe it is," said the woman, who was not identified.
Mr Trump, who previously asked television presenter Barbara Walters to run her fingers through his hair to confirm that was is real. And in June, he called a woman onto stage at a campaign event to perform a similar check.
On Thursday, Mr Trump held up the day's front page of the New York Times and drew attention to about the Spanish-language media's mockery of his presidential candidacy. He pointed to part of the article where Ricardo Sanchez, a radio host in Los Angeles, called him "el hombre del peluquin", or man of the toupee.
"Were gonna settle this," he said, pointing to the woman. "Just come on up here. You have to do an inspection. This is getting crazy."
Mr Trump seemed to think the matter had been settled. He said: "I don't wear a toupee. It's my hair, I swear."
Register for free to continue reading
Registration is a free and easy way to support our truly independent journalism
By registering, you will also enjoy limited access to Premium articles, exclusive newsletters, commenting, and virtual events with our leading journalists
Already have an account? sign in
Join our new commenting forum
Join thought-provoking conversations, follow other Independent readers and see their replies