Donald Trump is doing Russia's bidding by repeatedly pushing GCHQ wiretap claims, says former US ambassador
'Does he believe this stuff, or does he just trot it out because he's seen it on Fox News?'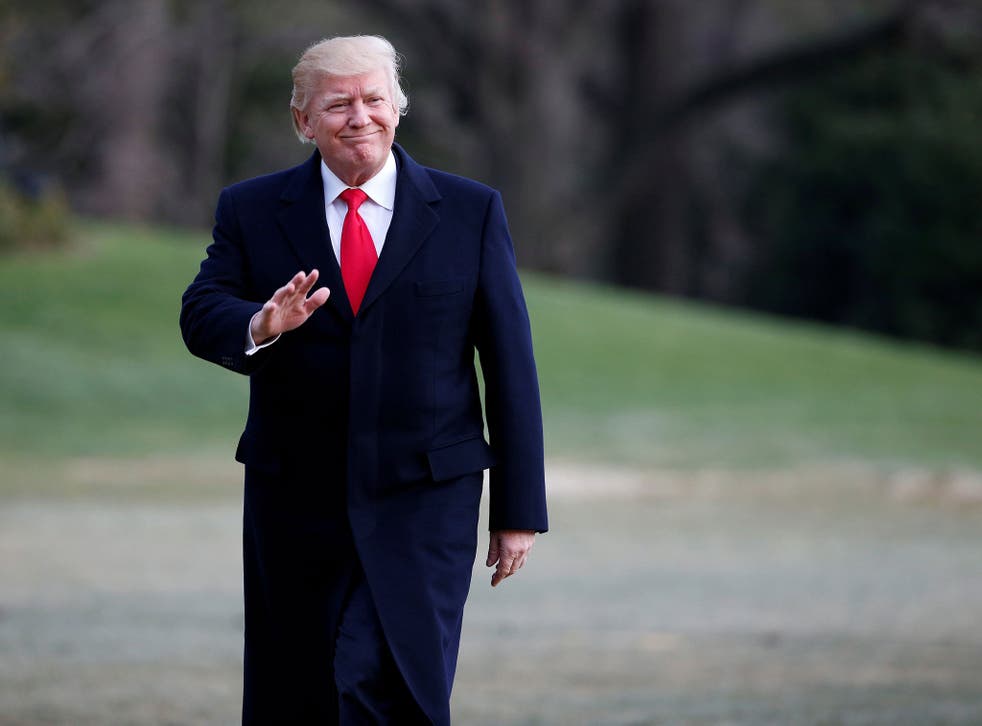 Donald Trump is doing Russia's bidding by repeating allegations that the British intelligence services helped wiretap Trump Tower during the 2016 election, the former UK ambassador to the US has said.
During a press conference with Angela Merkel on Friday, the President again said he believed a story - which first emerged on state broadcaster Russia Today (RT) - that Barack Obama authorised GCHQ to surveil the then-Republican candidate's communications.
Such claims were not only "nonsense", but risked undermining the decades-old working relationship between American and British intelligence officials, senior UK diplomat Sir Peter Westmacott told the BBC's Today programme.
Sir Peter, who was ambassador to the US until he stepped down last year, said Mr Trump risked doing "very serious damage" to the defence of both countries by refusing to accept British assurances that the story was not true.
"Does he believe this stuff, or does he just trot it out because he's seen it on Fox News?" Sir Peter asked.
The former ambassador has previously written in the Guardian that Mr Trump is playing a "dangerous game" by refusing to admit his error in making the claim in the first place.
And on Monday morning, he agreed it appeared Mr Trump was "doing something the Russians want him to do".
"I suspect it is not [overstating it] to suggest this story comes from the Russian playbook," he said.
"What we do know is that the Russians are engaged in information warfare against the US and the UK. They have peddled stories in the past which turned out to be not true, which were deliberately put out by them, [and] they have produced leaked material to embarrass different US politicians.
"So if the story comes from RT it would indeed be part of the standard Russian playbook with which Western democracies are currently struggling to cope."
The controversial orders Donald Trump has already issued

Show all 9
The row comes after a White House press conference last week in which Sean Spicer cited a Fox News analyst saying Mr Obama used GCHQ to bug Trump Tower, so there would be "no American fingerprints on it".
The claim brought a rare public denial by GCHQ, which said the comment was "utterly ridiculous" and should be ignored, while Downing Street said it had secured an assurance that the allegation would not be repeated.
But at a joint news conference with German Chancellor Angela Merkel on Friday, Mr Trump said only that Mr Spicer had been quoting retired judge Andrew Napolito, who he described as a "very talented legal mind".
"We said nothing," he said. "I don't make an opinion on it."
Join our new commenting forum
Join thought-provoking conversations, follow other Independent readers and see their replies